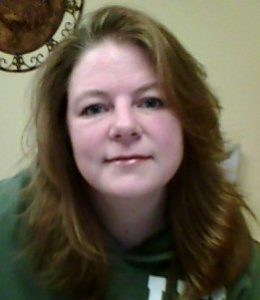 Lisa Gergets lives in a very small town in Wisconsin. Actually, she lives outside of this very small town. I first connected with her through our mutual friends Wil Mattos and Jason Fladlien during their recent auction. Lisa was offering a course on a unique approach to creating Amazon minisites and it was exactly what I wanted to learn.
Her online business was born out of a problem she needed to solve. Lisa had worked in the mortgage industry for eighteen years and needed to supplement her income to pay the heating bills During 2007 she started making fingerless gloves from old wool sweaters and she sold them for twenty to thirty dollars a pair. She set up a store on Etsy (a popular craft site) and marketed them to her Twitter followers. The gloves were extremely popular and sold well, but she got burned out because it was so labor intensive. During the Christmas season she even had her husband helping her. She realized that she was trading time for money, even though it was paying her heating bills all winter long.
One day on Twitter she heard about a course on how to set up affiliate sites using AdSense. This was in 2009, after AdSense had already gone through massive changes. The training she took taught her exactly how to set up these sites successfully, and she decided then that she wanted to teach others how to do this same thing. Lisa brainstormed with her husband and the idea was born that she would create her own course on creating niche sites. By now she had spent time building relationships with others on the Internet, and these people told their lists about her new course.
All of her products have come from something she has needed in her own business. This includes several plugins that she has had software developers create for her during these past few years. When she sees a need she is not afraid to pursue the right people to help her to achieve her goals. Lisa considers herself to be far more creative than technical, so it made sense for her to outsource this part of her business. The first plugin she had created was based on a free on that Amazon had offered and then stopped supporting.
Lisa says that she gets her ideas for new niche sites by looking through the advertisements in the Sunday newspaper and also by thinking about the products she wants and needs. She doesn't over analyze or over think what she does. She describes this strategy as simple, but not easy. There is definitely work involved, and this can be an excellent long term strategy for anyone who wants to build a sustainable business on the Internet from their home computer.
She does all of the work on these minisites herself, except for the headers. I love this strategy because you have complete control over what you create, how many hours you spend building the sites, and just how far you go with this business model.
Her advice to new online entrepreneurs is to get started today with the training you already have, instead of always looking for something new.
I highly recommend Lisa's training on how to set up your own Amazon sites. It's called Amazon Minisite Mega Profits. You will be amazed at how much training and support she offers at an incredibly reasonable price point.
Visited 1 times, 1 visit(s) today