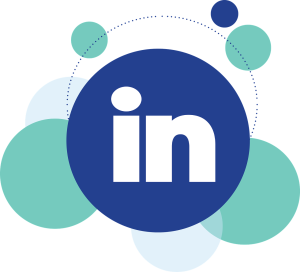 LinkedIn Strategies for Optimization Services: Finding Clients
As a virtual assistant or social media manager, finding clients is often your number one priority. Offering LinkedIn Optimization services to your list is a way to help you attract and get more leads on potential clients. Let's discuss some effective LinkedIn strategies…
Scroll to the bottom to download your Special Report on "LinkedIn Relationship Building Tactics"
As you already know, having a complete and fully optimized LinkedIn profile for any business is key to being seen among the millions on the social media platform. Many businesses just don't have the time or want to learn how to optimize their profile and Company pages.
That's where your services come in.
This post will give you a starting point on offering this much needed service.
Skills
The skills you need to be a LinkedIn optimization specialist are most likely ones you already have. They include but aren't limited to the following:
Aptitude for Writing and Editing
Solid Understanding of SEO, Branding and Keyword Optimization
Social media experience
Technology for using/optimizing graphics
Visual skills
Creative thinker
Know advanced marketing techniques
Familiar with LinkedIn's platform and policies
Finding and Attracting potential clients
Finding clients is difficult for even the most experience service-based business. Use these tips to find and attract your potential clients.
Have your own complete and optimized LinkedIn profile/company page
Include a CTA on articles and presentations for your services
Give away free, helpful content
Attend networking functions, conferences, and industry events
Talk to friends, family, and current connections
Partner with a non-competing service provider
Use LinkedIn's advanced search to find prospects
Invite potential prospects to a free training
Ask for referrals from current clients
Job boards/freelancing sites
Do some jobs for free to gain experience
Run ads to your services landing page
Cold outreach to specific type of clients
Be a guest on other people's blog, podcast or YouTube
Get interviewed about your business
Be active in online communities including LinkedIn
Hold your own event
Be creative
Offer value to people
Be visible and consistent
Post valuable content, share stories and curated content on your blog, social media channels and other places online
Network offline
Pricing
Pricing your services will depend on many factors. The level of professional your client is, whether you charge by the hour, per package, offer ongoing support, or one-time services.
Here are a few guidelines to follow.
Package pricing: (depending what is included in your service)
Early Career Professionals $250 to $1150
Midlevel professionals – $595 to S1295
High-level professionals -$995 to $1495
Executives or business owners – $1495 and up
Per hour pricing:
$45 up to $215 with the average being $69
Services can include any or all the following;
Complete LinkedIn Optimization
Compelling Headline
Complete Summary with call-to-action
Complete contact information
URL recommendations
Past and present Positions
Profile setup
Content upload
Highlight projects, speaking engagements, published
Skills, endorsements
Background photo optimized
Keyword optimization
Recommendations on the proper multimedia
Organizations/certifications/awards
Education
Adding/optimizing Company pages and/or Showcase pages
On-going services related to LinkedIn to offer
Writing articles/posts/uploading content
Updating and maintaining profile
Resume writing services
LinkedIn Strategies
Ongoing SEO and keyword optimization
Professional images
Managing social media
Specializing
Your service can be general, meaning you work with all types of clients. But a better option is to specialize in a specific type of client such as top executives, women owned environmental companies, small startup, or creative business owners.
Offering LinkedIn optimization services is the perfect addition to your virtual assistant business or social media management services. With a little time and sleuthing you can have clients ready to work with you soon.
I'm bestselling author, marketing strategist, and entrepreneur Connie Ragen Green and I would love to connect further with you to help you to achieve your goals. If you are interested in learning how to optimize the syndication of your content, please take a look at my popular Syndication Optimization training course and consider coming aboard to increase your visibility, credibility, and profitability.
Visited 1 times, 1 visit(s) today