Does the Laptop Lifestyle Make Sense for You?
Since 2006, I've been earning my living almost exclusively online. I say "almost" because I am also a public speaker and marketing consultant, both of which I do primarily in person. Here, we'll focus on the online aspects of the laptop lifestyle models.
Create And Sell Information Products
Typically, what we're talking about here are information products that are designed to help people solve a problem, achieve a goal or better enjoy an interest.
In other words… You create and sell information products (based on your own experience, knowledge and interest) that help others meet a need.
These information products can come in a wide variety of formats including eBooks, courses, videos, audios, membership sites and tools (such as checklists, worksheets, planners, cheat sheets, templates and similar).
NOTE: Selling fiction books is also a viable way to make money. You can sell Kindle books, hard copy books on Amazon, and similar. However, for the purposes of this discussion, we're going to focus on selling non-fiction information products.
So, what all does this particular method entail? Here's a quick overview:
Step 1: Find Out What's Popular And Profitable
The first thing you'll need to do is your market research, which is where you figure out two things:
1. Which markets and niches are popular and profitable.
2. Which topics within each of these niches are popular and profitable.
The key here is that you're looking for evergreen niches (avoiding "fads") where there is longstanding evidence that people are already purchasing a variety of products within the niche. Then do your research to see which topics in particular they're purchasing.
For example, weight loss is a big, evergreen market. "Weight loss for women" is a good niche within that market. And then if you do your research, you may find topics such as "low carb dieting" and "getting rid of belly fat" are popular topics. You can then create your own unique products on the same topic.
Step 2: Design a Sales Funnel
You're not going to build a sustainable business from one product. That's why you'll want to design a sales funnel.
A sales funnel is the customer journey from not-a-customer to paying customer to repeat customer.
In other words, it is a planned path toward purchases with a few points that help keep the customer moving from one to the next.
Those in your target audience have needs that you can help meet and setting up a simple sales funnel with four parts is the quickest, easiest way to do it…
1. Free Offer (AKA lead magnet), a free offer to get people into your sales funnel.
2. Frontend (FE) Offer (AKA tripwire offer), a low-cost offer to turn prospects into paying customers.
3. Foundational Offer (AKA core offer), your flagship, high-ticket offer.
4. Finishing Offer (AKA backend or BE offer), an additional offer to turn your customer into a repeat buyer.
At each stage, you will help your audience make progress toward their desired outcome. Each offer should further move your audience from "before" to "after" in the pursuit of what they want.
Take note that you can create these products yourself, you can use private
label rights to create them, you can crowdsource them, or you can outsource them to a qualified freelance writer.
Next…
Step 3: Send Traffic
The final step is to send traffic (people within your market/niche who are interested in your content) to your website where your sales funnel has been installed.
However, you don't want to send traffic directly to your sales pages because as many as 99% of your visitors may leave without purchasing anything.
Instead, you want to send your traffic to your lead page so that people join your list in order to obtain your free offer, and then you can follow up with them to introduce them to your paid offers.
There are a variety of ways to generate this traffic, including…
• Starting an affiliate program
• Blogging combined with search engine optimization
• Guest blogging
• Video marketing
• Paid advertising
• Social media marketing
• Doing joint ventures, and similar
You'll want to focus on one method at a time, but eventually you'll have a full advertising strategy using a variety of methods.
Now let's look at the next method for making money online…
Provide Coaching Or Consulting
Here's another way to make money based on what you know:
Sell your expertise directly in the form of specialized coaching or consulting.
NOTE: You can do this as a standalone business, where you ONLY sell coaching/consulting. Or you can include it as part of your information product sales funnel.
For example, if you sell a course about investing in real estate, you might offer personal coaching to help people identify good properties to buy and flip.
The process for setting up this sort of business is very similar to the aforementioned process for setting up an information product business. Namely:
1. You do market research to find out if niches are profitable.
2. You create a sales funnel, including offering a free lead magnet (such as a video or report) to get people to join your mailing list.
3. You generate targeted traffic.
So, we're not going to waste time and words covering that again. Instead, for this overview, let me give you a few keys to success that are important for this model…
Key 1: Determine What You Know That Others Want To Know
The first key to your success is that you need to find the overlap between a niche that's popular/profitable and one where you have experience, skills and knowledge. This area of expertise can be self-taught, it can include outside job experience, and/or it can include education credentials.
For example, maybe you're an accomplished ultramarathoner having completed many long-distance races. You can certainly coach others on how to improve as an endurance runner, giving ideas and insights related to training, nutrition, recovery, gear and so forth.
Key 2: Understand That All Niches Aren't Created Equal
A second key is that you need to pick a niche where people are willing to spend top dollar to get personalized advice. Remember, there is a two-fold goal of your business…
• Make a difference.
• Make money.
You can make a difference in ANY niche by offering coaching. But you cannot necessarily make money (or at least, not enough money for a sustainable business) in all niches.
For example, plenty of people are willing to pay others to coach them to lose weight, make money online or similar. However, you're going to have a more difficult time finding people who'll pay for premium coaching services for something like quilting. (Note: You can sell information products in these lower-value niches.)
So, choose a niche where people have a willingness to purchase premium-priced coaching. After all, in this model, you are "trading time for money" and need to be able to generate enough income to justify your investment of time in each individual client.
Key 3: Pick The Format And Frequency That Is The Best Fit For You
One decision you'll need to make is exactly how you intend to deliver the coaching.
1. You'll need to decide whether to do group coaching or one-on-one coaching.
2. You'll need to decide whether to deliver this coaching on the phone, via a video conference, via email, or in a group (such as a private Facebook group).
Typically, one-on-one coaching will be more personalized and at a higher price point than group coaching. However, group coaching can be easier because it's more generalized and you can work with multiple clients at the same time.
Which option you choose for who and how you offer coaching will need to be based on your skills, schedule and preferences.
For example, you may dislike phone calls or answering questions in "real time" via video conference. In that case, perhaps email coaching would be a better option for you.
You may end up selling multiple types of coaching, and in fact, you can even set up a sales funnel around these different types.
For example, your lead magnet offer might be to join a group-coaching forum where you come in once a week and answer questions. Your core offer might be individualized one-on-one coaching that you deliver in a high-value format, such as on the phone or via a video conference. You can charge hundreds of dollars to thousands of dollars for this sort of format, depending on the niche and how many coaching sessions you're selling.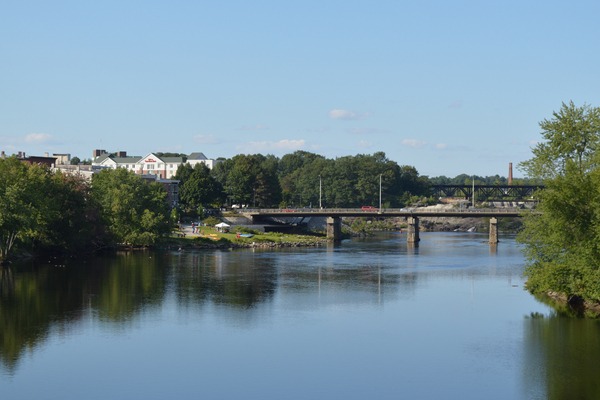 Now let's look at another laptop lifestyle models to make money online…
Become A Freelance Service Provider
Do you have some particular skill you can sell to others as a service, such as…
• Web development
• Graphic design
• Customer service
• Ghostwriting
• Copywriting
• Research
• Marketing/traffic generation
• Proofreading/editing
• Video production
• Voiceover talent
• Translation/transcription
• Technical support, or similar
If so, then you'll want to consider becoming a freelance service provider.
Here's a quick overview of how it works…
Step 1: Seek the Overlap Between Your Skills and Demand
You may be skilled at some service, but maybe there is no demand for the service. And in other cases there may be demand, but you don't have the skills. You need to find areas of service where your skills are in demand.
First off, list all your skills, such as writing, graphics, research and so on. Then do some research to see if people are hiring freelancers to perform these types of tasks. You can search Google as well as third-party freelancing platforms. Which brings us to the next step in choosing laptop lifestyle models…
Step 2: Start on a Third-Party Platform
One quick way to get clients, build your portfolio and gather testimonials is by offering your services on a third-party freelancing platform such as:
• Fiverr.com
• Upwork.com
• Guru.com
• Freelancer.com
• PeoplePerHour.com
… And similar types of sites.
NOTE: You can search Google for "freelance sites" and other similar phrases to find additional options, but it is recommended that you begin with the established ones listed above.
Not only can you find jobs fast on these types of sites, but you'll also gain experience quickly as you learn how to manage your schedule and juggle your workload.
For example, many freelancers underestimate the time or effort required to complete a job, so they overschedule – then they fall behind, upset their clients, and end up with a bad reputation. Taking on a limited number of clients via these sites will help you gain the needed experience so you can learn to juggle your workload with laptop lifestyle models that make sense for you.
Step 3: Set Up Your Website
Once you've gathered some experience, then you'll want to set up your own website to help market your freelance services.
This doesn't need to be a complex site. Here are some suggestions…
• A "Homepage" that introduces you and your services,
• A "Service" page that provides additional details,
• A "Portfolio" page that showcases some of your work,
• A "Testimonials" page providing endorsements from clients, and
• A "Contact/About" page for more information or to request a quote.
You'll also want to have a lead page on your site, where you offer a related free offer in order to get prospective clients to join your mailing list.
One important note here: depending on what services you're selling, your website may need to be a really good example of your skills.
Example #1: If you're selling web development, then your own site needs to be beautifully designed.
Example #2: If you're selling SEO services, then your site should be optimized and bringing in clients from Google or other search engines.
Example #3: If you're selling ghostwriting or copywriting, the content on your site needs to reflect your good work. (TIP: Take a look at Content Creation U to learn more about crafting engaging, effective content that your audience is sure to love.)
And so on. Once your site is set up, then you can start driving traffic to it. Be sure to make referrals a centerpiece of your lead-generation efforts, as some of your best clients will come via referrals from your existing clients.
As you can see, there are several laptop lifestyle models to choose from, and one of the three I've shared with you here may be an excellent place for you to begin.
I'm Wall Street Journal and USA Today bestselling author, publisher, and entrepreneur Connie Ragen Green. Let's connect so I may serve you in a way that makes sense for you as you build a business you can run from anywhere in the world. Perhaps you'll begin with my Action Habits Challenge, a complimentary training that opens your mind to the vast possibilities online.