Why Successful Marketers Conduct Thorough Keyword Research Early in the Product Creation Game
You can find eBooks all about keyword research, those about writing sales copy, and specific books on web design. I'm giving you the basic system you need to launch your site and start selling eBooks, online courses, and information products – with a thorough understanding of each subject.
But you also need to know that online marketing is constantly evolving, so you'll want to stay abreast of any major changes that could impact your online business as well as have a safe place to ask questions when you're new to this line of work.
Keywords and phrases are the important elements that will help get your eBook and other products found on the internet. First, let's go over what those are. Keywords are words that are relevant to your product or website.
For instance, for this post, keywords would include "eBooks," "online marketing," and "making money on the internet." Keyword phrases are an extension of a single keyword, so for my eBook it might include "Internet marketing," "eBook creation," or "make money at home."
When people go online to search for information, they use keywords and phrases to find it. Google ranks sites based on relevancy, and their automatic robots crawl your site to see which keywords get repeated often so they can figure out where your site should get indexed and who should see it when a search is conducted.
My eBooks, courses, and products won't show up whenever someone is searching for cake decorating – it has nothing to do with my keywords and phrases, but hopefully, it will turn up whenever anyone searches for anything to do with 'net marketing or becoming an entrepreneur from home.
Here, I'm going to show you how to conduct your keyword research because while you may be thinking you'll be fine with a dozen or so words, you're actually going to accumulate a list of thousands to get the most exposure for your product.
(I know, when my first mentor told me he had 10,000 keywords per product, I nearly spilled my sparkling water on my laptop, but now I understand why).
Keyword Research – Why This Step Should Come Near the Beginning
Keywords affect virtually every aspect of publishing eBooks and other products online, so I'd like you to learn the ropes for this task, get it out of the way, and have a reservoir of words and phrases you can choose from as you launch your product on the internet.
By the time you've written your eBook or information product, you'll be anxious to get the ball rolling and get it set for sales, so you don't want keyword research to slow you down. It can be an arduous task, but there are free and cheap tools to help you do it much quicker and once it's done, you can start monetizing your product!
Keywords and phrases will need to be implemented into your sales letter, they'll get picked up in your website coding, they may be added to what I refer to as "hidden" pages on your website, they'll get inserted into all of your online promotions like articles and ad campaigns, and they'll help you determine backend, or subsequent, products you can launch to continue selling to the same customers time and time again.
"Where Do I Begin?"
You're going to start by brainstorming without any tools. Before you write a single keyword, I want you to know that you don't have to worry about having duplicate keywords.
I'll show you how to automatically clean your list – ridding it of repeated words and alphabetizing it for you using a free online tool where you just cut, paste, and click a button. There's no better way to learn than a case study – a real example.
Let's take a product that I developed for new writers. Since my expertise began as a blogger and article writer, I wanted to teach that sector of the public to profit from their talent. Why? Because I knew there was a major problem for this target audience – they often don't know how to make money writing professionally.
For that product, I came up with the following keywords and phrases off the top of my head:
· Writer
· Elance
· Freelance
· Rentacoder
· Ghostwriting
· Scriptlance
· Publishing
· Writing books
· Freelance writing
· Self-publishing
· Online writing jobs
· Writers Weekly
· Freelance writing jobs
· FreelanceWriting.com
· Copywriter
· Writer's Market
· Make money writing
I want you to look at the above lists and see how I did that. Some were single words, some phrases, and some were specific websites and companies related to writing and I know many writers will be searching for.
I'd love for a person who wants to start freelancing and who is looking at buying the writer's market products to stumble on my site and see that there's another way to profit from their writing talents.
Now this is just a quick list, and I'm sure if I sat here long enough I could come up with hundreds more. But that's boring, so I want to let some tools do the job for me. A writer's best friend is a thesaurus, so I'll go there and find some more words I can add to my list:
· Author
· Blogger
· Editing
· Syndicate
· Syndication
I want to turn it up a notch and get many more results, so it's time to take my research online and utilize the free and cheap tools I know can deliver results. What these tools are going to show me is how actual users search the internet for similar information.
The funny thing is, you may think it's common sense to use "freelance writing jobs" to search for freelance writing jobs, but you'd be amazed at how people search. You might find 100 keywords or phrases that aren't commonly used, but that's 100 people (at least) who can enter an oddball phrase and wind up on your site to give you another sale!
This phenomenon is known as the "long tail" and it's a phrase someone came up with to describe what happens when the majority of users search for something under common words, but there's a long tail (like the tail of a comet) made up of hundreds or thousands of little-used keywords and phrases that can really impact your sales significantly.
Whenever I go to Google and enter the phrase freelance writing jobs, it returns over 3 million results. But when I type in "freelance writing jobs in Chicago, Illinois," using the quotation marks for a narrow search as some people do, I get only one result. When your site is the only page returned to the user, you have zero competition and a captured audience to market to.
Does that mean I only try to find rarely used words and phrases? No! But you want the entire list of possibilities – everything from the broadest words to the most microscopic phrases imaginable.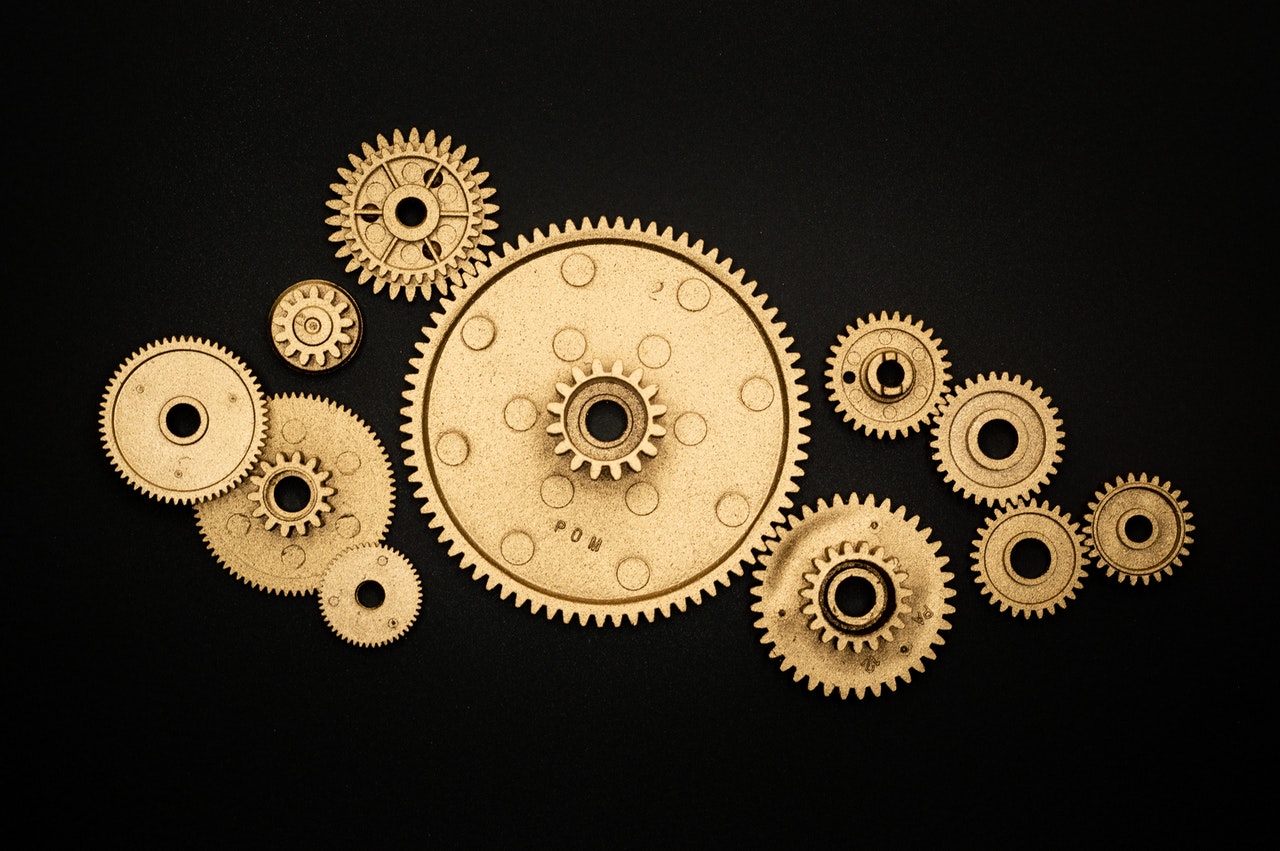 How Keyword Research and Keywords Affect Your Findability
If people can't find your website, then they can't buy. Aside from paying for traffic (boo hiss!), the only other alternative is to get free traffic. Free traffic comes from search engines, article directories, and social networks who show a link to your site whenever people are looking for information relevant to what's on your domain.
Your keyword list helps you get found more often.
From time to time, you may stumble across more words to add to your arsenal as well as words that aren't performing for you in any way that you want to remove. You'll know this because everything is trackable so you can tell if someone finds your site using the keyword phrase, "world's best writer" or if they found it using a more generic phrase.
Here's how I know. Whenever I logged into my cpanel (which you'll learn more about in future posts in this series), I could click on Web Statistics. The stats page showed me how many users came to my site, but it also showed me where they came from and how they got there.
For users who found me through a search engine like Google, they would find out so much about me! While someone searched for my name (and notice some people search without putting spaces between the words – a tip for your keyword arsenal), others found me using random keyword phrases.
I know I've talked about free stuff, including free updates to my own eBooks and information products. I have thanked Craig Decry for all the help he's provided me. I have blogged about PLR (private label rights), and I am always talking about eBooks, so although the searcher was looking for an eBook about Craig's List, they found my site – and clicked on my link.
The one I was most excited about was Internet marketing success factors. That's because my blog is targeting Internet marketers, so if I can capture that audience through natural, organic (FREE) search engine traffic, then it will help me make money as I develop more eBooks to sell about Internet marketing.
As I check my stats every day, I notice that list growing and it gives me some insight into how people are finding my site and what topics they may be interested in. (For instance, now I know someone was interested in a free Craig's List PLR eBook, so I might find one and provide it to my visitors as an affiliate and earn a commission) – or better yet, write my own!
Now of course I want to be found for PLR Articles and plr articles Internet marketing, but I also once got found under "cards aren't the only baseball collectibles in high demand" (typed exactly like that) because I wrote a PLR pack on baseball collectibles.
My writer's product is being found like this:
· Writer's salary
· Rentacoder
· Writer's market
· Writing contest
· Writer's ebook
· Travel writing
These are great phrases because writers looking for work or how to increase their profits are finding my domain – the perfect target audience for my info product! Your keyword list will come in handy whenever you develop new web content or a blog entry.
Conducting Online Keyword Research
I'm going to give you several options and you should be using all of them because no two tools deliver the exact same results. Once you've amassed a gigantic list of keywords and had it cleaned and organized, you'll be ready to use it.
I'm not going to go in depth into how to use each one, because they all have simple wizards to guide you through it, but I will explain how to use one in full and you can then apply the same strategy to each additional tool I mention.
The first one I want to tell you about is Good Keywords. It's free, it downloads right onto your computer, and you can use it again and again. Pull out your initial list of keywords. This is the time consuming part because you need to look in every nook and cranny for keywords you don't think your competitors have honed in on.
First, I want to click on Keyword Suggestions. When I enter "writing" I get the following results (there were several pages of results, so I'll just show you a small sampling). Notice that some words will serve no purpose for me, like "chinese writing."
writing
grant writing
resume writing
chinese writing
essay writing
writing a business plan
resume writing services
bird by bird some instructions on writing
creative writing and life
letter writing technical writing
apa writing style
business convincing plan writing
business writing
teaching writing
cursive writing
cuneiform writing
What I can do is when the results are shown, I can click "Menu" then "Copy to Clipboard" and finally "Copy All Words" and then I just paste it into a Word doc file. I can go through it later and remove any words or phrases that won't match my site's purpose.
Now I can click on any of the words in that list and dig down even deeper. So when I click on "online writing," I get the following results (again, a small sampling):
online writing
purdue university online writing lab
online business writing course
free online writing class
online writing course
maker online sentence writing
online writing lab
creative writing class online
purdue online writing lab
free resume writing online
freelance in job online uk writing
owl online writing lab
online writing class
online resume writing
online writing jobs
online technical writing course
online freelance writing jobs
online writing workshop
free online writing course
software writing online
online creative writing course online degree creative writing
Then I can dig even deeper than that. It goes quickly when you're using a tool like this, but it comes up with all kinds of phrases and words that I wouldn't have considered – and these results are from actual searches that have been made online by other people.
The reason keyword research is so tedious is because you could probably go on forever with this – digging deeper, then going back to each list and digging deeper into each word on THAT list.
Many marketers set aside a certain amount of time each day to do keyword research – especially when they're developing new products. You can either do it that way or devote one full day to keyword research and be done with it.
When the results show up in GoodKeywords, it defaults to Yahoo results. You can click on "Research Using" and find results from Overture (US, UK, DE, FR, AU, IT) – a paid search engine, or Ask.com.
After finding out the keywords that are used correctly, I also want to search for misspelled keywords. Whenever I enter "freelance writing," in the Misspelled Words feature, it tells me that people are accidentally typing in the following sampling of phrases:
reelance writing
greelance writing
rfeelance writing
rreelance writing
ffreelance writing
treelance writing
dreelance writing
creelance writing
These are primarily typos, but sometimes there will be words many people can't spell correctly. If your competitors aren't catering to people who can't type perfectly, then you can capitalize on their mistake.
"Freelance writing" delivers 3.7 million results in Google. But "dreelance writing," a typical typo because the d is next to the f, only delivers 710 results – far fewer websites for you to compete with. And the consumer is lazy – if he sees a website that fits with what he needs, he won't bother to redo his search with the correct spelling.
Next I want to move on to GoodKeywords' Web Page Explorer feature. When I click on this option, it lets me type in any website address at the top. You want to type in a site similar to what yours has to offer. Even if there's no product being sold on it – if it's a free articles site, it will deliver results for keywords associated with your site.
The tool then crawls that website and picks up on the words used. Some of them may be helpful to you. When I send the tool to the Freelance Writing site, it picks up on "working writers," "writing creative," and "2006 Freelance Portfolios." Those could all be useful for my keyword research.
But it also delivers things like, "directory web," "contact us," and "what's new." These have nothing to do with writing unless I include a writing word to it like, "writing directory web."
Now I want to try out the Keyword Phrase Builder. Here I'm able to enter three words related to my product and see what phrases it can come up with. So I'll type in: "freelance," "writing," and "opportunity." This is what it delivers:
· writing opportunity
· freelance opportunity
· freelance writing
· freelance writing opportunity
You can enter more words in each box for more results. You're not limited to three – I just wanted to show you a short example. Once you're finished, go to the keyword organizer, paste your keyword list into it, and save it so that you can use it again later.
Okay – that's the free version. GoodKeywords also has a Gold version you can try out and then buy if you want to. It includes things you can't get with the freeware, such as a feature that tells you which keywords people are spending money for in ad campaigns (meaning they see a good deal of traffic), which sites will be your top competitors, and a Power Words tool that helps you create sales copy with an impact.
You can see how it can add up to thousands of keywords in no time. Don't be afraid of coming up with phrases that are lengthy. When someone enters the word "golf," they're not as interested in buying something as they are when they enter "Callaway Big Bertha FT-3 Driver." Using the term "golf" probably means they're just getting some free general information.
Think Outside the Box with Your Keyword Research
You don't want to stop with basic common words and brand names. You also need to think that consumers buy solutions, not products. What solutions are they seeking?
Making more money?
Writing better?
Getting more sleep?
Those are all keyword phrases you can use (depending on the niche) to pull in an audience that may have started out seeking free information online but might be interested in buying a solution (your info product) when they see it has everything they're looking for.
Before, I mentioned that you could add competitor websites or brand names to your keyword list. You can also add celebrities who endorse similar products. Tiger Woods endorses Nike products, so if you're drilling the golf niche, you might include his name in your list.
Don't forget to use slang words associated with your product in your keyword list. For instance, golfers play on a golf course, but a slang term is "hitting the links." Writers have a phrase for editing their work that's called "killing your darlings."
That would sound terrible to anyone who wasn't a writer and didn't know that phrase only meant editing down your work, but writers would know it and may search for tips on it.
Remember my example of "Freelance writing jobs in Chicago, Illinois?" I could do it for every major city in the U.S. – and abroad! Plural versions of words are important, too. Don't leave everything as singular. Instead of "Freelance writer" I need to include "freelance writers."
If your keyword phrase has a verb in it, make sure you use all tenses – write, wrote, writing, will write, etc. And add negative keywords to your list, too. These are words you don't want used to find your site and you really only need to use these if you're running a paid advertising campaign.
For instance, if I'm paying for my ads to show every time the phrase "writing advice" is typed into a search engine, I don't want to pay when someone types in "free writing advice" because I'm selling a product.
So I can add "-free" as a keyword in my ad campaign list so my ad won't show whenever the word free is included. Other negative words might include "scam" or "Adult" depending on what niche you're in.
Go to the top competitor websites and right click on their page. Then click on "View Source." Notepad will open up with their HTML code and in it (HTML is a computer language that for the most part, you won't need to know), you'll see something that says, <meta name="keywords" content= and then a list of comma separated keywords and phrases will be here>. Cut and paste those words into your list in case you've left any of them out.
Someone might search for "make money online" or "makemoneyonline." Why they do this, I don't know – but the fact is, they do it! Make sure you include run-on keyword phrases.
More Keyword Research Tools at Your Disposal
After using GoodKeywords and your own noggin, you want to move on and utilize other tools. Remember, they all have slightly different results. Here's a list of tools you can use for free:
KwMap – This is one of my favorites only because it's unique. It delivers results that look like a strand of DNA and you can click on the results to create new strands of relevant words. Great for those of you who like visual information.
Mike's Marketing Keyword Tool – Get keywords extracted from metacrawlers and search engines.
Webmaster Toolkit – This tool lets you enter a keyword or phrase and choose a search engine to get results from and it gives you a list of new possibilities.
Google Keywords – This is Google's External Keyword tool that gives you stats on related phrases and even tells you possible negative keywords, global trends, and seasonal information.
All right, that should get you started with free online tools. But free can only do so much. Luckily, the fee-based tools are cheap, too! But they deliver much more so they're well worth the minimal investment.
The king of all keyword tools is WordTracker. You can take a free trial of it, but you'll see that it provides a lot more information than your average tool. The best thing to do is devote one day to keyword research and pay the cost for a one-day pass.
You have a couple of simple steps. First, enter your keyword or phrase. Look at the short list (if it 's the trial version) – the extended version would deliver a much longer list. Then click on one of the keywords in the results. You'll get another list and on that list, you can click "dig" next to any word and it will dig down to much deeper levels.
So for instance, I entered "freelance writing" first. Then I clicked on "writing jobs." On the third list, I can dig down and see more results for "Christian freelance writing jobs" and it will tell me that 17 people searched for "Christian freelance writers writing jobs" and 4 people searched for "how to find Christian freelance writing jobs" in the last 90 days. I can continue digging deeper until I exhaust the choices.
You then add the words to your basket and have the option to email yourself the list or export it into a file. Then you click on step #4. Step 4 analyzes your keywords and tells you if it's good to target them among your competitors.
You don't want to do away with general prime keywords, but it does help when you're paying for an ad campaign because then you won't lose your money quickly on keywords that have too much competition. The lower the number, the more competition you'll have. You want to try to target keywords with 100 points or more.
Now you just need to clean your list and store it away as you move forward in your launch strategy. Go to SEO Tools and paste your long list into the box. Click "Clean List" and it will deliver a list with duplicates removed, alphabetized, and in whatever order you chose (comma or new line for each word). You just copy and paste it back into your own file and you're done!
Using Your Keywords to Determine Product Ideas
Okay, we've talked about the importance of keywords – now let's take researching a step further using tips that Craig Decry of Idiot Proof Blogs taught me. If you've found a keyword that's getting lots of searches (a good benchmark for a laser focused keyword would be 10,000 to 20,000), then the next step would be to see how many closely related products are being sold in that market.
In an earlier post, I told you about checking out the competition at ClickBank. Now that you've chosen your topic and done some keyword research, go back there and see if there are a few products selling for your niche.
At first glance you may think if there's not even a single competitor, you've struck gold. But what that sometimes means is that it's not a profitable niche. Make sure you do some thorough research to see if there are any products similar to your idea selling on the 'net.
ClickBank Note: Be sure to go back there and note the related products because you can become an affiliate and promote them within your own information product for backend sales (chapter 10), which is a very profitable residual profit stream model.
Of course you don't want a direct competing product, but complementary products such as (for this product that you're reading now) a comprehensive guide to web design or web graphics might be a good fit to link within my own product.
If there are a few digital products at ClickBank, that's a good sign – but we're not finished. It's now time to go over to Amazon and check for related books. Are there 10,000? Bad sign. Are there about 15? Are they selling well? Could you buy a few to get some good ideas for your product?
We're still not done.
Go to Search Screens, which is one of my favorite research tools and type in your target keyword phrase in the far upper left corner of the screen. I'm going to use the keyword "golf" for an example:
A – This is our main keyword and the top related keyword phrase. It tells me how often each one was searched in the last 30 days.
B – This is the keyword searched for you in Google. This will show you sites highlighted at the top of the search called sponsor links if anyone is buying that spot. These are sites paying top dollar for advertising. On the right-hand side you'll see advertisers paying for clicks using the Google AdWords program.
If there are about five people on the right side, then you'll be able to buy clicks cheaply and it lets you know the market is not overcrowded. If there are 10 ads on the first page and 10 on the second, you have your work cut out for you and you may want to pick another market or narrow down your niche so there aren't so many competitors.
C – Here is a built in Amazon search. See why I love this site? You have everything in one place. All you have to do is type in your keyword phrase. Okay, say you think you've narrowed down ideas for an info product you'd like to create but you're still not 100% sure about moving on to create the product.
Now is a good time to join related forums and groups to do a little undercover investigation. You want to find tons of related forums so you can play spy! To find forums that match your keyword phrase, type the following trick into Google:
allintitle: keyword filetype:html forum
Replace keyword with whatever topic you're looking for information on. Pick the top three and hang out in those forums for a few days. What you're looking for are people posting problems. This is because if you keep seeing the same problem coming up again and again in a few forums, it may be a future solution (product) that you can create.
Take note of the type of language the forum members use. This is so that when you create their product, you'll know how to write for them within your sales copy and product itself.
You're also looking for people talking about products they bought and how they feel about them. Don't post asking the members direct polling questions. They'll smell that a mile away and you'll get banned for spam.
If you want to post and interact with the group, pick a username that is related to the niche like WeekendGolfer. Then write a post saying something like, "Just found this forum and I like it, thanks for the useful info."
Other posts can be what are called "me too" posts. If you see a good tip, comment on it by posting "Now that's a good tip. Thanks for sharing that! ~ Connie." After your post count goes up, you'll gain trust in that forum and can now start surveying the members – gently.
This only works in non-Internet Marketing niches. Marketers know this trick, so don't try it on them. Join an IM forum and beef up your post count too quickly and they'll quickly put you in your place.
People buy aspirins (solutions to problems) and this is exactly what you want to keep your eye open for. Okay, now that the hard work is done, it's time to move on. We're going to cover the compilation of your eBook now – how you literally put the product together for sale on the internet in my next post. For now, focus on your keyword research and make this a habit.
Need More Help with Search Engine Optimization? Check Out My Popular Really Simple SEO Tips for Beginners
I'm a Wall Street Journal and USA Today bestselling author, an independent publisher, and serial entrepreneur Connie Ragen Green and would love to connect with you. If you're new to the world of online entrepreneurship please check out my training on how to sell yourself at Sell Yourself and Your Stuff and learn how to gain an unfair advantage when it comes to building a lucrative online business.