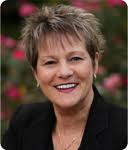 Kathleen Gage was someone I connected with very early online. It must have been 2006, and I can remember hearing her on a teleseminar. I downloaded the call and added it to my iPod so that I could listen to it over and over. Soon after this I signed up for one of her courses, and went on to learn even more from Kathleen as my own business began to grow. I believe I have taken every class she has offered over these past few years, including her Six Figure Product Creation training.
It wasn't until a couple of years ago that I heard her talking about building your business with profitable membership sites. This was of great interest to me as I saw the potential for increasing my earnings exponentially with this business model.
I have now been in Kathleen's membership program for almost two years. You can take a look and see if this program is for you. During our call I asked Kathleen to go into more details about how the membership site model can work well for anyone who is looking to build a highly successful and profitable business on the Internet. She also talks about the importance of having a mentor to guide you as you become an online entrepreneur. I'm sure you will want to listen to this podcast more than once.
Kathleen is also a bestselling author, and I encourage you to take a look at one of my favorites she has written called the Fast and Easy Way to Build Your Opt-In Subscriber List With Mini-Courses.
Visited 1 times, 1 visit(s) today