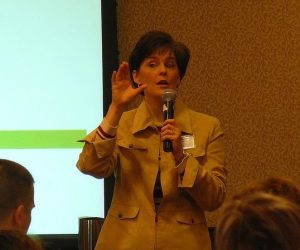 Karon Thackston knows about copywriting, SEO, and keywords. With over twenty years experience in this field, she was the person I most wanted to speak with on this topic. I first met Karon in person in Atlanta at the NAMS event a couple of years ago and we have been friends ever since. She has been a dominant force in helping NAMS to get prime search engine ranking over these past few years.
We discussed the best way to find your keywords – something we all struggle with as we build our online businesses – and why it's so important to use a professional keyword tool for your research instead of just using Google's free tool. Karon is a member of Wordtracker's Expert Academy and writes for them regularly on the topics of SEO (Search Engine Optimization) and keyword research.
You can connect with Karon at her site, MarketingWords, to see just how SEO copywrting can help you to grown your business and to join her list for even more tips and specialized information. This is an area you definitely want to be more familiar with as your business grows.
Karon is also an author and trainer, so be sure to check out her Copywriting Course to get started right away.
Visited 1 times, 1 visit(s) today