This is a guest post from my friend and colleague Jim Edwards. Be sure to leave a comment to let him know what you've learned from him about eBooks and affiliate marketing.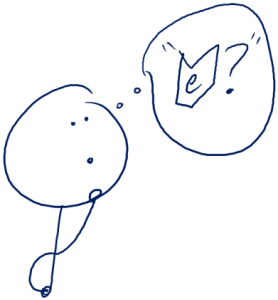 I hear this all the time.
"I'm an affiliate marketer, why do I need an ebook?"
I think that's a great question, because it shows you want to concentrate on what you're doing and avoid distractions. However, no matter what you sell as an affiliate, having your own ebook(s) as part of your overall business strategy makes too much sense to ignore.
In fact, here are 10 outstanding reasons why every serious affiliate marketer should strongly consider creating their own, original ebook as fast as possible.
1. Profitable Income Source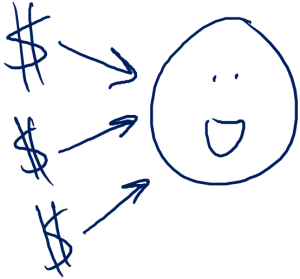 Other than software, ebooks are the single most profitable thing you can sell online. Why, because other than credit card charges, they translate into pure profit (no printing, no postage, no waiting).
As an affiliate, you only keep a percentage when you make a sale. As an ebook author, you keep 100% of the profit when you make a sale.
2. You're In Control!
Your own ebook gives you something to market that you 100% know you can trust. You know the author (YOU) and you know the quality of the material. As an affiliate, even if you trust the merchant you sell for completely, you still give up control of the customer and the customer service. With your own ebook, you keep control.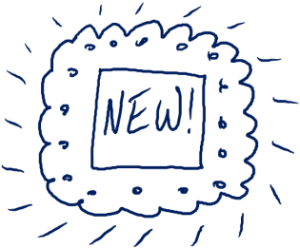 3. Reason to Promote
Your own ebook gives you a reason to run promotions. You can do your own sales. You can do your own webinars. You can use article marketing, blogging, Facebook and more to promote your own product!
4. Sell on Amazon
Everyone knows about Amazon. And, having your ebook on Amazon means you are a real, published author. If they can find it on Amazon, you're the REAL deal as far as 99% of the people in the world are concerned. The days of needing a traditional publisher to be considered a "real" author are long gone!
5. Conversation Starter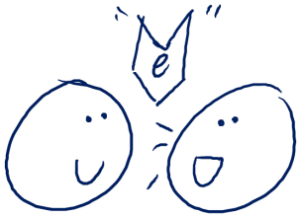 People love to talk to authors, especially published authors! When people find out you've written a book, they'll go out of their way to want to engage with you, whether in person, by email, or through social media.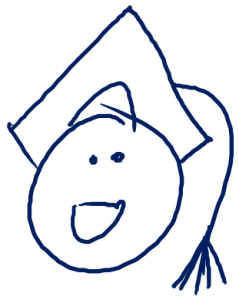 6. Credibility Builder
Nothing screams "credibility" like being a published author. Period! Legitimately putting the title "Author" after your name is a real game changer for you professionally.
7. Increase Affiliate Sales
One of the most effective ways to make affiliate sales is to link to affiliate products in your own ebook.
KILLER TACTIC: Teach someone how to do something manually or step by step in your ebook, then provide your affiliate link to a piece of software, tool, or service that does it FOR them (EZ Button). I've made a TON of money using this single tactic for over a decade!
8. List Builder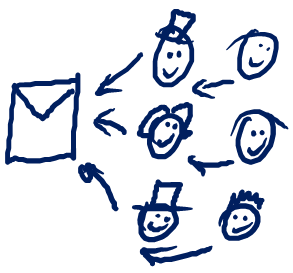 I never met an affiliate who didn't ultimately realize they needed their own list of followers. Whether it's an email list, RSS subscribers, or social media followers, your own list is the fast-track to making LOTS of money as an affiliate.
You can use your ebook to build not one, but TWO lists. You can use your own ebook to build up a list of buyers of the ebook, along with special report subscribers who haven't bought yet.
9. Networking Tool
Affiliate marketing and networking are basically the exact same thing: making new connections with people around a central theme or topic.  Nothing helps make a new connection (in-person or online) like offering them a copy of your book to start the relationship! Again, this ties in directly with the credibility and authority having your own ebook brings you.
10. Build an Affiliate Base
You can build up an affiliate base without your own product. But what better product to offer than an ebook, the most profitable thing you can sell online? Why not build up your own sales force of people to do for you exactly what you do for other online merchants? Having your own ebook enables you to do just that in an authentic and business-building manner!
By the way, creating an ebook is EASIER than most people ever imagine. You can do it in a couple of days with the right strategies. Lots of people do it every day! And, if you'd like to join them, check out the new, updated, and revised classic that helped launch the entire online ebook movement "How To Write and Publish Your Own Ebook… in as little as 7 Days!" at http://eBookWritingProfits.com.
Jim Edwards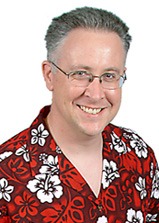 Selling online since 1997, Jim is an Internet Marketing Expert, Author, Elite Mentor and Coach
He specializes in helping individual entrepreneurs, small business owners and authors to understand how to use technology to build your online business.
Jim is the author of dozens of ebooks, hundreds of webinars, over 1,000 blog posts and articles.
His flagship ebook "How To Write and Publish Your Own eBook… in as little as 7 Days" – newly revised and updated with V2.0 – has been helping book and ebook authors create their own best-selling ebooks since 2001! Get more information about Jim and how he can help you get more readers, make more sales, and skyrocket your credibility here ==> http://eBookWritingProfits.com.
Visited 1 times, 1 visit(s) today