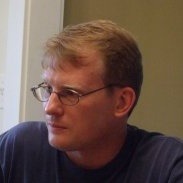 Jay Boyer, Kindle Publishing expert and online marketer, is one of my favorite new people online. He lived in a small town in Illinois (he describes it as a 'cow town') with his wife and two children until a couple of years ago and has recently relocated to sunny Arizona. Jay has only been involved with the online marketing world for about six years. I first connected with him through Jason Fladlien and Dennis Becker when I was searching for information on using the Kindle Select program to market my books.
Jay worked as a carpenter and cabinet maker for eighteen years before coming online, and even built the house he lives in with his family. When he saw that this business was not going to be what he hoped, and his clientele dried up, he typed 'making money online' into Google and began his online marketing career. He connected with people who helped him achieve his goals. One of them was John Rhodes, and they are now partners.
I asked Jay to explain his business model, and he says he considers himself to be an information product creator. He also writes book for Kindle, including ones he has written with his eight-year-old son. He focuses on Amazon and Kindle publishing at this time, and has been extremely successful in this area. He is doing what he loves, and I agree with him completely that entrepreneurs must embrace this philosophy and do what they love and do best for maximum productivity.
I love Jay's course called Kindle Select Secrets. The idea of using Kindle Select to publish is a unique one, and requires a slightly different strategy than simply publishing paperback books. Jay shares his advice and recommendations with us here, and the course takes you from start to finish with the process. Having people borrow your book and download it on your free download days makes it possible for you to implement strategies that are extremely effective, including being able to achieve bestseller status. It sure has made a difference in my bottom line. We sell more than 90% of our books using Amazon, so this training is an important one.
Also, we discuss a strategy I first implemented when I spoke in Toronto recently, and Jay gives his thoughts on how anyone can do this. I know you will enjoy this podcast interview with Jay Boyer, Kindle publishing expert and online marketer.
Visited 1 times, 1 visit(s) today