Introverts: Use Your Strengths to Grow Your Business
Reasons Why Knowing Your Personality Traits Can Lead to Success
Inc. Magazine recently reported that the old standards of money, IQ, and even education have far less to do with success than personality. In fact, brain power has a nearly miniscule affect on your likelihood for success, with high IQs only factoring into the success equation for one to two percent of people. As introverts, you use your strengths to grow your business.
Grades and achievement tests were much better predictors of future success than IQ, though not as much as personality.
These are three reasons why knowing your specific personality traits can help you achieve greater success.
Knowledge is Power
It really is that simple. One interesting point the Inc. article made, however, is that personality isn't something that is set in stone. You can, and often do, change your personality and, by doing so, your path to success.
Knowing your personality traits – those characteristics that are natural tendencies for you – gives you unparalleled power over your future success. You learn to recognize positive personality traits that lead to success while also learning how to overcome potential adversities and natural tendencies that might hinder your efforts.
Understand Other People Better
The desire to "know thyself" was deeply embedded in Ancient Greek culture, largely because by knowing oneself, you are better able to understand the motivations and actions of others. It isn't merely about the ability to empathize with others, but also to anticipate the actions of others. In business, the ability to understand what motivates and drives other people can be a distinct advantage. However, failing to understand what motivates and drives you, above all others, places you at a disadvantage.
Fortunately, there are many personality tests and profiles you can take online, including the Myers-Briggs Type Indicator (MBTI), which is one of the most thorough and respected today. Not only does it help you identify your own personal strengths and weaknesses. It provides you with information and insights on how to use your strengths to your advantage. It does this while offering insights on how to overcome certain weaknesses or position yourself in industries and careers where they aren't as detrimental. All leading up to a more successful future for you.
Identify Areas Where You Are Pre-Dispositioned for Success
Finally, while understanding your personality traits provides you with great power over how to use your natural tendencies to further your success, it also provides you with insights about which career paths will serve you best according to your natural tendencies. That doesn't mean an introvert cannot become a public speaker or an excellent sales person despite his or her best tendencies. It does mean, however, that by knowing you're naturally introverted, those fields may present greater challenges for you.
By the same token, it can also reveal that fields that require careful thought and consideration may be outstanding choices for you, such as engineering, research, hard sciences, etc.
Ultimately, knowing your personality traits allows you to position yourself to achieve greater success by revealing weaknesses along your path, identifying your strengths, and helping you understand others you encounter along the way.
Are You an Introvert? Characteristics Which Can Be Used to Your Advantage
Somewhere along the way, society has gotten the mixed up message that an introverted personality is a huge roadblock for success. Nothing could be further from the truth. In fact, introverts account for more than a few highly successful people, including:
Bill Gates
JK Rowling
Warren Buffett
Dr. Seuss
Barack Obama
In other words, if you're an introvert, you're in excellent company – and in no manner unable to achieve greatness. In fact, if these introverts are any indication, some might say greatness is in your nature. These are five characteristics associated with an introverted personality that can be highly advantageous in life and in your career.
Intensely Self-Aware
Introverts often spend quite a bit of their time alone. This time is often spent enjoying silence and solitude and turning your thoughts inward. This introspection often leads to incredible insights about yourself that allow you to understand how you respond to others as well as how to motivate others based on your own insights and experiences.
Independent Thinking
Because you tend to think things through ahead of time, you are not given to diving in headfirst or following the crowd. Peer pressure and trends are somewhat lost in you as you pursue more logical conclusions, independent of what the rest of the world, or even people within your industry, are doing.
While industries that live and die by jumping in with the latest trends might suffer from independent thinkers, those that are changing the world and creating the trends desire introverts for the free-thinkers they are.
Thoughtful Consideration and Insights
You're not much of a gambler and dislike making hasty decisions. For this reason, you offer insights and input that are carefully thought out, well-reasoned, and often highly regarded by others within your industry. Some may accuse introverts of over-thinking before committing to a course of action, but few will ever accuse you of carelessness or rash action.
Extremely Goal-Oriented
Introverts like to dig deep when you have specific goals in mind. You tackle new ideas and research them thoroughly and completely before moving on to the next idea on your list. You also aren't prone to wasting time with idle chit-chat or small talk. Instead, you prefer to focus on a task until it is done.
That being said, you'd much rather take care of information sharing through written communications than meetings and rarely contribute much in meetings or conversations. Because you don't overshare, your words, when spoken, often carry greater weight.
Exceptional Listening Skills
Introverts may be sitting on the sidelines or standing in the corners, but you aren't doing so idly. In fact, you're paying close attention to the people around you and really hearing what they are and are not saying. This gives you a distinct advantage over people in every industry who simply like to make noise and hear themselves speak. It also helps you develop insights about trustworthy people to bring into your circle and have on your team.
These five characteristics of introverted personalities can be huge advantages you can use to achieve great success in your career and in life. Use them wisely…
Debunking the Most Common Myths about Introverted People
There are plenty of rumors and misinformation going around about introverts that have been debunked for quite a while. Chief among them are the five common myths listed below.
Myth 1: Introverts Don't Like to Talk
That isn't true at all. Most introverts love to talk. However, they need the conversations to be purposeful. They do not like to engage in small talk or idle conversations. You will find very few introverts prone to gossip, for instance. This is a good thing, though, as this aversion to meaningless prattle indicates that conversations with introverts are often insightful, informative, and purposeful.
They may often prefer written communication in the workplace, however, as it helps them stay on task and avoid the "water cooler conversations" so common in many office environments. That being said, most introverts do not feel a need to fill the air with conversation and are perfectly content to enjoy silence.
Myth 2: Introverts Are Shy
The honest truth is that introverts love people. They simply prefer to surround themselves with a small, very close, circle of friends rather than a large group of acquaintances. Many view this as a commitment to quality over quantity, and their actions show this to be the case as many introverts are fiercely loyal friends to have. That doesn't mean they are shy.
The big thing to remember about introverts is that while they may need alone time to recharge and unwind, they still enjoy interacting with others. They simply prefer smaller venues and groups for more intimate conversations and meaningful discourse.
Myth 3: Introverts Do Not Make Good Leaders
Well this myth has been seriously debunked. Some of the biggest leaders of our time and throughout history have been introverts, including:
Eleanor Roosevelt
Elon Musk
Barack Obama
Steve Wozniak
Rosa Parks
These introverts have been leaders in finance, science, industry, government, social justice, and more. Think of the many things the world would have missed out on had these introverts not become the leaders they were.
Myth 4: Introverts Are Boring
Well that one certainly isn't true. If people could read the minds if introverts, they would know that is, without a doubt, not the case. In fact, some of the most creative minds throughout history would count themselves among the number of introverted people, including:
David Letterman
Emma Watson
Audrey Hepburn
Michael Jackson
Stephen King
Vincent van Gogh
Elvis Presley
Prince
From books to art to music, introversion is a common theme among gifted artists in their fields. It is also worth noting that these are some of the leaders in their fields as well, who not only led interesting lives, but created art that made so many other lives far less boring.
Myth 5: Introverts Prefer to Stay Home
Introverts do need occasional time to stay at home and recharge their batteries far away from noise and visual stimulation. That doesn't mean they prefer to be home alone all the time. In fact, many introverts do enjoy going out to concerts, to art galleries, plays, and parties just like the rest of the world. More importantly, they like to be invited to come along and included in the festivities.
Boxing all introverts into mythical and wholly unfounded stereotypes can rob them of opportunities for advancement, networking and more. It can also rob you of a friendship that will be long lasting. If you are an introvert, don't allow yourself to be boxed into inaccurate and untrue stereotypes either. Get out there and make some noise to show the world who you really are!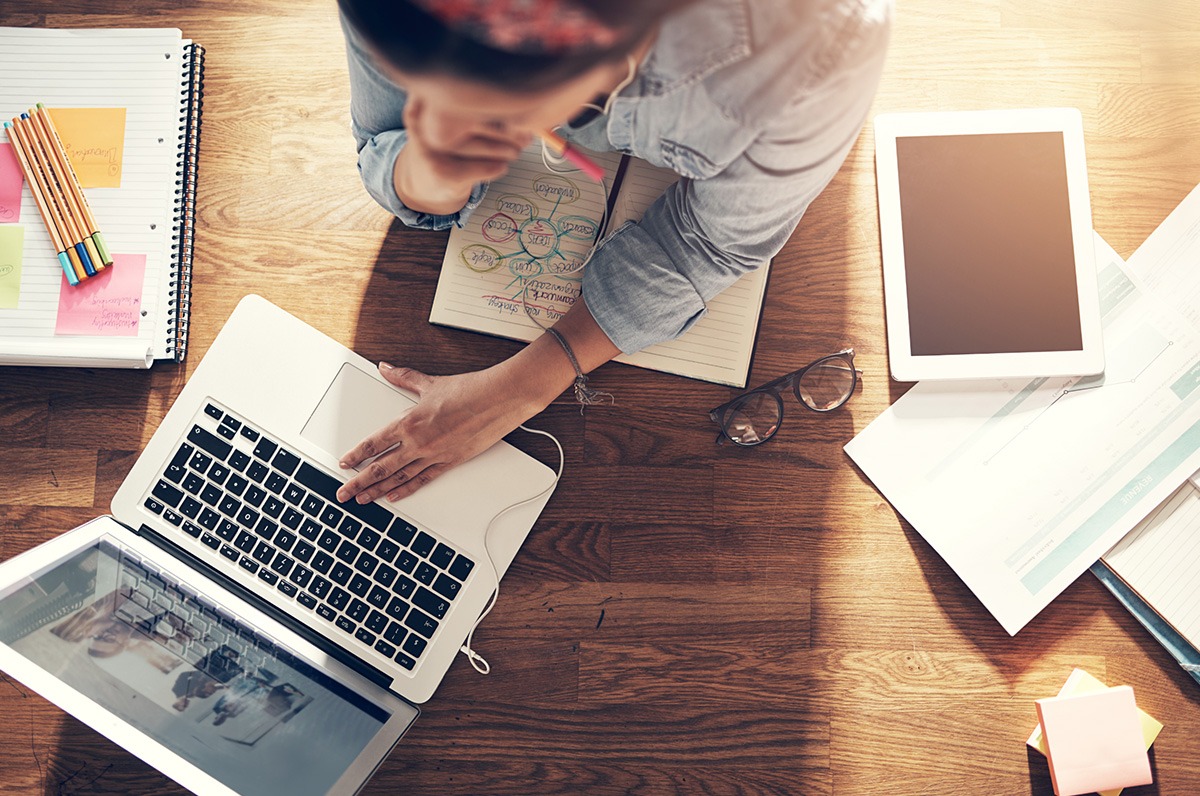 Riding the Fine Line Between Introvert and Ambivert: 5 Ways to Make the Most of Each Trait
Most people are all too familiar with the terms: "introvert" and "extrovert." One you may not be as familiar with is "ambivert." An ambivert is someone who has a more balanced disposition somewhere between an introvert and an extrovert. Some would call ambiverts the ultimate adapters. You enjoy time spent alone as well as operating within crowds. In business, and in life, it can be an advantage. However, those who fall within the fine line between introverts and ambiverts often learn to make the most of each trait. These are five ways to accomplish that goal.
Make your conversations matter.
One important thing about introverts and ambiverts alike is that you shy away from small talk and tend to dive right into meaningful conversations. You prefer to talk about things that matter, that you find important, or that help you make progress on projects at work, in meetings, etc. You don't waste a lot of words and people tend to respect your input as a result.
Don't box yourself into either label.
The thing about labels is that they tend to be restrictive far more often than liberating. Don't allow yourself to be boxed into certain behaviors or actions based on a label someone else gives you. As someone in the middle, you may find that both labels are overly restrictive and that neither truly fit your personality or style. Create your own style and set all the labels aside.
Schedule your "alone" or "recharge" time effectively.
You've probably learned along the way that you do need occasional alone time to sort of recharge your batteries and clear out any sensory overload you may experience in crowded situations. When you know you have a busy week that will be filled with sights, sounds, people, and experiences; make sure you schedule an appropriate amount of alone time so that you can be at your best when you need to be. This is especially important advice for attending conferences and conventions, or even during busy seasons in the workplace.
Use your outstanding listening skills to advocate for others.
Most people who fall within the introvert/ambivert range of personality traits are excellent listeners. Because people who are a little more ambiverted than introverted are often a little more assertive as well, turn your passion for helping others into opportunities to advocate for those who are either unable to speak up on their own behalf or incapable of doing so. It's incredibly empowering and rewarding.
Become the peacemaker within your group or organization.
One of the best things about being an ambivert is that you are sometimes viewed as Switzerland when disagreements arise. You are neutral ground. You tend to provide thoughtful counsel and do not take action without careful consideration. So, when disagreements arise, your opinion carries weight – as well as your ability to keep the peace and see things from all sides of the argument.
Whether you seek a career in creative pursuits, sales, management, or mediation, the odds are good that you will find both success and fulfillment in the work you pursue, especially if you remember these things that allow you to take advantage of your own best tendencies.
Tips for Coming Out of Your Introvert Shell When You Want to Grow
One of the most difficult things for introverts to do can be coming out of your shell. It's warm, comfortable, and safe inside. Unfortunately, your shell leaves little room for growth within its rigid confines, which is why it is necessary, on occasion, to nudge yourself outside of your shell so real growth and expanded horizons can occur. These five tips will help you by offering just the push you need to move beyond your comfort zone, so you can enjoy the rewards of doing so.
Volunteer
If you're an introvert, you may expend a lot of energy worrying about how others perceive you. Volunteering helps you focus your attention on someone else. Whether it's an individual, such as mentoring someone who needs help reading; or a group of people, like volunteering in a soup kitchen, a women's shelter, or with an organization like Habitat for Humanity, volunteering forces you to accidentally forget your own fears for a moment while helping others address theirs (illiteracy, homelessness, violence, hunger, etc.).
Join a group with regularly scheduled meetings
Not only does membership in such organizations offer incredible networking opportunities to help you grow your business, it also forces you to practice meeting and talking to people outside your normal circle of friends, family, and coworkers. Introverts are often reluctant to expand their social circles however, in doing so, you may just discover an expanding group of friends and acquaintances who may someday become family.
Give speed dating a try
Whether you're looking for a love connection or not, speed dating offers you the perfect opportunity to fine-tune your small talk skills. Because introverts so often avoid situations where small talk is necessary, this is the perfect opportunity to perfect a rarely used skill. It also allows you the opportunity to wow others with your outstanding listening abilities. More importantly, you're not forced to face the entire group at once. It's broken into four-minute one-on-one meet and greet sessions. Perfect!
Host a party or charity fundraiser
This is an opportunity to really stretch yourself while shining at the same time. Put your excellent organizational skills to work creating the perfect party for a small or medium-sized group. The planning process can give you the confidence to really go out and sparkle and shine during the main event. Plus, it is for a great cause whether you're raising money for your favorite charity or simply pushing yourself to grow and expand as a person.
Take a public speaking class
Even if you took the required public speaking class in college, there is no time like the present to rehash those rarely used skills in your repertoire. In fact, you will likely find a variety of public speaking classes available in your community for people with varying degrees of experience speaking in front of large groups. The more practice you have, the more comfortable you become. More importantly, participating in a classroom also exposes you to new people and new ideas.
Coming out of your shell doesn't mean laying your soul bare for the world to see. It does, however, create opportunities for growth and achievement that will never be possible if you never step outside your comfort zone.
I'm bestselling Wall Street Journal and USA Today author, marketing strategist, and entrepreneur Connie Ragen Green and I would love to connect further with you to help you to achieve your goals. If you are interested in learning how to optimize the syndication of your content, please take a look at my popular Syndication Optimization training course and  consider coming aboard to increase your visibility, credibility, and profitability.
Visited 1 times, 1 visit(s) today