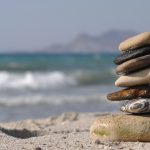 You can always learn more from my Internet marketing tips for beginners. Here is a Case Study for you:
Have you fallen into the habit of seeing only the negative in your Internet business, rather than having a positive point of view? Recently I have been hearing more and more people complain about what they don't want to do in their online business. I absolutely love my Internet business and helping people to become successful, so I decided to delve deeper into the reasons my students were complaining so that I could help them move forward. The list is long, and includes such things as:
I don't want to be on my computer all day
I don't like to write every day
I don't want to spend time on social media sites
I hate the idea of hosting my own teleseminars
These are the same people who came to me to learn how to earn a living on the Internet, so I was becoming more and more frustrated with how to help them move forward. I am always completely honest with everyone about what it will take to build a profitable online business, and perseverance and hard work is a part of this. As with any business, there will be parts of it that you enjoy more than others. In addition, once you know what needs to be done you are in a much better position to find someone to help you with those specific tasks.
Outsourcing may not be cost effective if you are just starting out, so think about how you can barter for your needs. I did this successfully during my first two years working on the Internet, and slowly began doing more of what I liked to do and was good at, and much less of what I had no talent in at all (graphics and web design was a big one for me here).
Now let's get back to what you do not want to do. Instead of thinking about any parts of your business in this way, think about the positive aspects of being an online entrepreneur. What is it about doing this that you do look forward to? Make a list of those things and print it out to look at throughout the day. My list would include:
I like to be able to work from home
I like making my own work schedule
I like to be creative in my product creation and marketing
I like having the time to write each day
I like having the time to spend with friends, family, and community projects
I like to be able to earn as much money as I want and need
By changing the emphasis from negative to positive you are able to see how fortunate we all are to have this opportunity in our lives. Appreciation and gratitude make a huge difference in our feelings about ourselves and what we do. As far as earning some money quickly, think about the services you can provide others in exchange for money or barter for their knowledge and expertise. And before you complain about how little you may earn per hour with this model, think about the fact that you can do most things from home, on the days and hours you choose, without having to get dressed up, and without having to spend time to get there and back and money on gasoline and other transportation costs.
Yes, I want you to appreciate that you can get started right now and get a lucrative business off the ground this week. What are your thoughts on this?
Visited 1 times, 1 visit(s) today