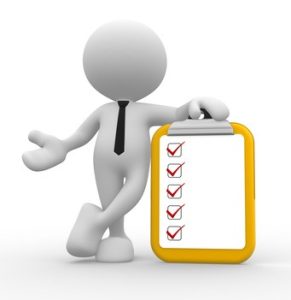 If you search for information on how to write short reports, you will unearth a myriad of examples and opinions prepared by people from many walks of life. Instead of sifting through all that has already been written on this topic, I prefer to explain exactly what I have done since 2006 that has helped me to build a massive online business as an entrepreneur on the internet by writing, marketing, and selling short reports.
My definition of a short report is a simple one. Short reports are comprised of content on a specific topic and may be based on original writing from the author/publisher, PLR (Private Label Rights) content, curated content from a variety of acknowledged sources, or content from guest authors and contributors. The purpose of a short report is to provide readers with a summary and overview of a topic in order to form opinions, impart knowledge, and lead to further discussion and study. They typically range in length from several thousand to more than twenty thousand words, though this is entirely left to the discretion of the author and/or the publisher.
In the world of information, a short report makes it possible to share information more readily and in a condensed form so that all parties have the opportunities to come to conclusions and make decisions without having to do massive research on their own beforehand.
Over the years I have published many short reports on topics related to online entrepreneurship. If you go to my main marketing site at ConnieRagenGreen.com you will see "Short Reports" and "More Short Reports" in the Menu Bar at the top. Those will give you an idea of what you can create to give away. Even those those short reports are free, I continue to earn income from them because of the links I include within the reports themselves and in the Resources section at the end. Knowing how to write short reports opens the door to passive and residual income opportunities.
My recommendation is that you start small by creating a five to ten page short report. Use a combination of your own original writing and some PLR, curated, or guest articles. Get into the practice of adding a Table of Contents, a Resources section, and About the Author.
My very best recommendations for PLR (Private Label Rights) content:
Alice Seba and Melody Spier: http://ConnieLoves.me/freePLR
Alice Seba: http://ConnieLoves.me/AliceDIY
Ronnie Nijmeh: http://ConnieLoves.me/SelfHelpPLR
Nicole Dean and Melissa Ingold: http://CoachingStickyGlue.com
Sue Fleckenstein – http://ConnieLoves.me/SuePLR
Use your new short report as a free giveaway to build your list, a simple product, or as a bonus for another product or course you have available. The time you spend working on learning how to write short reports will serve you and your prospects for years to come.
I'm Connie Ragen Green, online marketing strategist, bestselling author, and international speaker on the topics of entrepreneurship and inner game mind shifts. Let's connect to see how I may best serve you in the near future. And be sure to check out my popular training course, Really Simple Content Marketing.
Visited 1 times, 1 visit(s) today