Learning How to Create Online Courses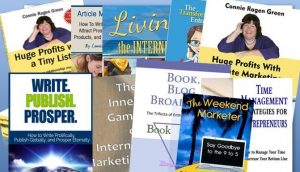 Everything you write can be repurposed into another format, allowing you to create many types of content for your audience. Today let's discuss how to create online courses based on your writing. I've actually done this successfully several times myself and want to share how this will be effective to build your business. It all comes down to choosing the topic you will teach to others, creating an outline to work from, and then preparing the material you will use during your online course.
Most likely you write about many topics under the umbrella of your overall topic. For instance, my overall topic is internet or online marketing, but within that I write about blogging, publishing, affiliate marketing, list building, information products, social media, traffic generation, video marketing, traffic generation, and so much more. When I set out to create an online course I am focusing on just one aspect of my business. This is based on what my clients have been asking me about most during the previous month or so, what is needed by my community, and how I wish to position myself in my business.
The next step is to create a tight outline of exactly what I want to include in my online course, as well as what information I will exclude. I have learned over the years that having a thorough and complete outline is crucial to this process turning out well. Dividing your online course into logical sections is a part of this, and making sure that you start at the beginning of your topic instead of somewhere in the middle is also very important.
Finally, it's time to create your online course. I name my course, purchase a domain name, set up a site with a sales page and a membership site, and create a slide presentation. This may seem like a lot of work the first couple of times you go through it, but finally it will all fall into place like clockwork, I promise. Learn the rhythm of creating presentations that appeal to your audience and everything else will come together seamlessly.
As you can see, learning how to create an online course can be easier and more simple than you might have previously thought possible. Take the time to choose a topic that you know enough about to teach to others and that will position you as an authority on that topic. And make sure your audience is interested in learning all about the topic before you choose it. Start creating your outline right away, making sure to write down every single thought and idea that could be included. You will find that the outlining of your course allows you to think back to ideas, concepts, and strategies you may be taking for granted right now. Then, create your online course by adding content to your membership site, as well as by teaching webinars live. Don't forget to add additional content and materials, such as study guides, templates, workbooks, checklists, and short videos.
Now you know how to create an online course to build your business. What other questions do you have for me on this topic?
I'm Connie Ragen Green, online marketing strategist, bestselling author, and international speaker on the topics of entrepreneurship and inner game mind shifts. Let's connect to see how I may best serve you in the near future. And be sure to check out my Really Simple Online Courses training course.
Visited 1 times, 1 visit(s) today