This is the second post in a series on eBook writing by my friend and colleague Jim Edwards. Ebooks are more popular than ever, and Jim is the 'go-to' person on this topic. Be sure to leave a comment if you have questions for him on how to write an ebook.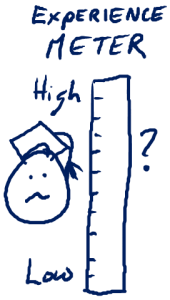 One of the biggest mental roadblocks most would-be authors encounter sooner or later in creating their own ebook is wondering whether they have enough experience to actually write an ebook or not. They wonder if they're "good enough" and if readers will judge the answers in their ebook as "good enough." In fact, I believe this question best summarizes the entire issue for most people:
"How can I identify a problem that I have enough expertise in to offer a potential reader a profitable solution, especially in an ebook?"
First, let's define "profitable solution" and then we'll move on to the experience part of the question.
A profitable solution is one that solves people's problem(s). That's it! If you can solve the problem for someone, then you can provide a "profitable" or effective solution. End of story. (See, I make things easy!)
Now, let's move on to the experience part…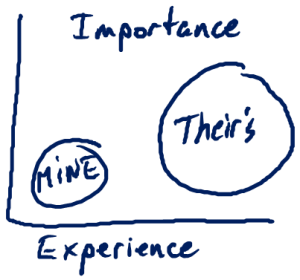 FACT: The VAST majority of people tend to discount their own experiences and elevate the importance of other people's experiences. You can use this to your advantage with a simple shift in mindset.
If you understand that people tend to discount their own experiences and elevate those of others, then all you need to do is move forward! When you solve their problem, the vast majority of people will think you're smart, take you at your word, and never question your experience – especially if your solution to their problem works reasonably well.
Finally, let's address how to spot a problem people need solved.
Here are 5 areas where you can look for potential problems that you could solve for others quite profitably with an ebook (or special report).
Past Experience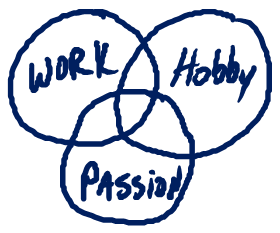 Take a long hard look at your past experiences in your job, career, hobbies, passions or any other areas in your life. Again, most people tend to discount their past experiences because they don't realize how much value they can mine from those things with just a little thought and reflection.
Problems Solved For Yourself
Think about a big problem you've solved in the past. Think about times in your life when something really bothered you and, when you solved it, you felt like shouting out to the world "Look at me! I DID IT!" Those types of problems can form the basis for an ebook because they show you have the experience AND you can produce results (solve the problem). Also, problems you've personally solved help you write killer sales copy because the story of your own struggle and the fact that you overcame it makes for a VERY compelling sales message.
Problems Solved For Others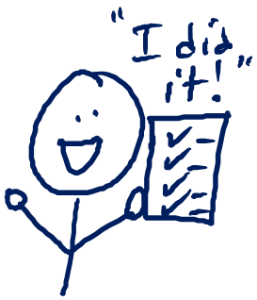 What do others come to you for help in solving? What are you known around the office for when it comes to getting people out of a pickle? Again, people tend to discount their own experience and say "It's no big deal!" But I'm here to tell you it IS a big deal and you need to pay attention! When others ask you for help, this is a signal that you may have found the basis for an ebook or special report.
Problems You Need Solved NOW
We all solve problems in our specific areas of expertise. Life is a process of solving problems. Think about a pressing problem you have right now that is driving you nuts. Instead of avoiding that problem, you need to get excited! Why? Because once you solve that problem you can turn around, package up the solution, and potentially sell it (or at least make an affiliate commission pushing someone else's solution to the problem)! That simple shift from seeing problems as a pain in the rear end to potential profit centers gives you an entirely different outlook on life!
Questions You See Others Asking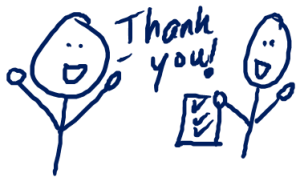 In your travels around the Web – specifically on social media, blogs, and forums – pay attention to the questions you see others asking. Look for patterns. Look for huge amounts of pain. Look for problems that people need immediate answers to because they have a lot riding on finding the solution (in other words, it hurts a LOT). Often, seeing the questions other people ask will trigger you to think of or recognize a problem you can solve for that group.
So in the end, you basically have enough experience to solve people's problems once you DECIDE you have enough. Also, finding a profitable problem to solve is very straightforward once you know where to look. So, as a wise man once said "There's nothing to it but to do it!"
By the way, solving people's problems based on your experience is just ONE way to create an ebook. I can show you multiple strategies for doing that! You just CHOOSE the method that fits your style best, and then knock it out. Fast, simple, and easy! Check out 7 Day eBook.
Jim Edwards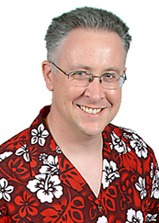 Selling online since 1997, Jim is an Internet Marketing Expert, Author, Elite Mentor and Coach
He specializes in helping individual entrepreneurs, small business owners and authors to understand how to use technology to build your online business.
Jim is the author of dozens of ebooks, hundreds of webinars, over 1,000 blog posts and articles.
His flagship ebook "How To Write and Publish Your Own eBook… in as little as 7 Days" – newly revised and updated with V2.0 – has been helping book and ebook authors create their own best-selling ebooks since 2001! Get more information about Jim and how he can help you get more readers, make more sales, and skyrocket your credibility here =>http://eBookWritingProfits.com
Visited 1 times, 1 visit(s) today