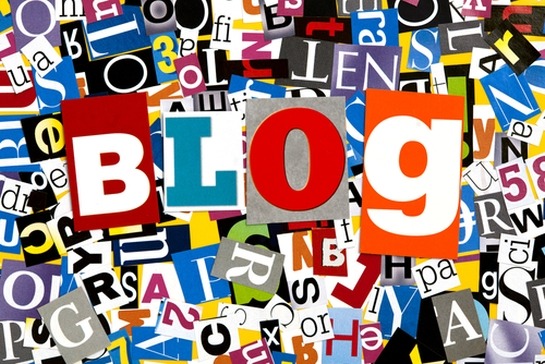 Guest Blogging and Word of Mouth Marketing Make a Difference

When you think of all of the many tasks online entrepreneurs have to handle on their own, you'll easily recognize that many of them feel overwhelmed in trying to manage their time while getting everything marked off of their to do list. Guest blogging and word of mouth marketing will continue to be a valuable use of your time.
Many people you have to pick and choose which tasks to take care of each week, and they often prioritize product creation over organic content creation that could attract more visitors to their blog.
It's not that they don't want to create the content. Some people simply don't have the time to get everything done. For others, it's a matter of feeling burnt out I'm trying to come up with new ideas for their blog readers.
You can offer to take the pressure off their hands by stepping in as a guest blogger who helps their website gain traction in the search engine results pages (SERPs) with fresh content for search bots to crawl and index.
Whenever you take the place of a site owner to create a blog post for their audience, not only are you freeing them up to work on other tasks, but you are benefiting the audience as well as yourself at the same time.
For the audience, they get to enjoy a fresh slant on their niche topic. Even if you are in agreement with the subject matter the site owner presents, you will have a different way of discussing it that many readers will appreciate.
It also benefits you because you will be given a bio in the blog post where you can give one or two sentences about yourself, and include a hyperlink back to your site's lead magnet landing page.
This is somewhat like curating content for the blog owner, but instead of having to go out and secure quotes from you and give their own opinion about it, they are simply opening their platform as a stage for you to present your value to their audience.
This should be a task that you take very seriously and work diligently on so that you can put your best foot forward. Doing so will ensure the blogger allows you to come back at a later date, and you can show others that you approach with this arrangement how well it worked out on other sites.
It's also the first impression the readers will have of your insight and authority in the niche. If they absorb the information and feel satisfied with how much you have shared and enlightened them, chances are they're going to follow the link back to your site to sign up for your free gift.
Sometimes, guest blogging arrangements are made as a mutually beneficial exchange. For example you will come to the other person's blog to post one week, and they will come to yours the next week to share their value with your audience.
This type of cross promotion helps everyone involved, and you should never be afraid to allow people to post on your blog as a guest, as long as you prequalify them based on what they are teaching and how they plan to teach it.
The other blogger may or may not want to create an introduction that leads into your guest blog post. Some simply create a bio box where they have your name, summary of who you are, and the link back to your site.
Others prefer to introduce you to their audience just as they would if you were to attend an event they were hosting and were about to get on stage. Go with whatever the site owner prefers, but make arrangements to have the hyper link to your site included as part of the guest blogging deal.
You don't want to guest blog for just anyone. Your efforts should be spent on blogging for some of the top domains in your niche. That means you will need to conduct various searches using keywords to see who's blog comes up as an organic result.
Don't look for the paid ads that sometimes appear at the top of the SERPs. Your goal is to get exposure to your lead magnet page using blogs that are capable of ranking on page one near the top.
While you're often advised to use long tail keywords in your own blog posts so that you can have a fighting chance at ranking well, if you can get a guest blog spot on a site that ranks while using a broad niche keyword, that will benefit you immensely.
When you are conducting your searches, make sure the blog is relevant to your own niche topic and that it's not a stagnant site that doesn't get much traffic. You are looking for a site that has a lot of engagement and interaction.
One good thing you can do is find blogs that are in the same niche, but aren't necessarily yet covering the same topic as your lead magnet. For example, if your lead magnet is about split testing your emails, and you find a good blog that covers email marketing in general, and check to see if they have any content that is based on the same idea as your lead magnet.
If not, chances are both the blog owner and their target audience will appreciate having fresh ideas brought to the surface that have not been covered to date. You will be filling a gap for them that they either didn't realize was there or were unable to discuss effectively due to a lack of knowledge.
Once you find the blogs that you would like to write as a guest for, you'll want to take some time to evaluate their website so that you know what their style and slant is all about.
Then, you can reach out to the blog owner and present your offer to guest blog for them. You might want to go ahead and give them an idea that you could blog about, but also ask if they have anything in particular that they don't feel comfortable blogging about that you could maybe do for them.
At this point, if you have a blog of your own, you may or may not want to extend an invitation for them to appear as a guest blogger on your site as well. If time is the obstacle for them in keeping up with their blog, they may pass on that opportunity.
Whenever you get the green light to guest blog for someone, not only do you want to ensure the quality is there in terms of spelling and grammar, but you also need to make sure that the information is both accurate and thorough.
Approach this task as if it were going on your own blog, the goal is for you to create a pillar blog post that will be well received by search engines so that it is presented to their users as a wonderful resource.
Once the post goes live, make sure you notify people about it, including your current subscribers, your social media followers, and even the readers of your own blog. It will help the other site owner see the value in allowing you to blog for them if they are getting traffic and feedback from it.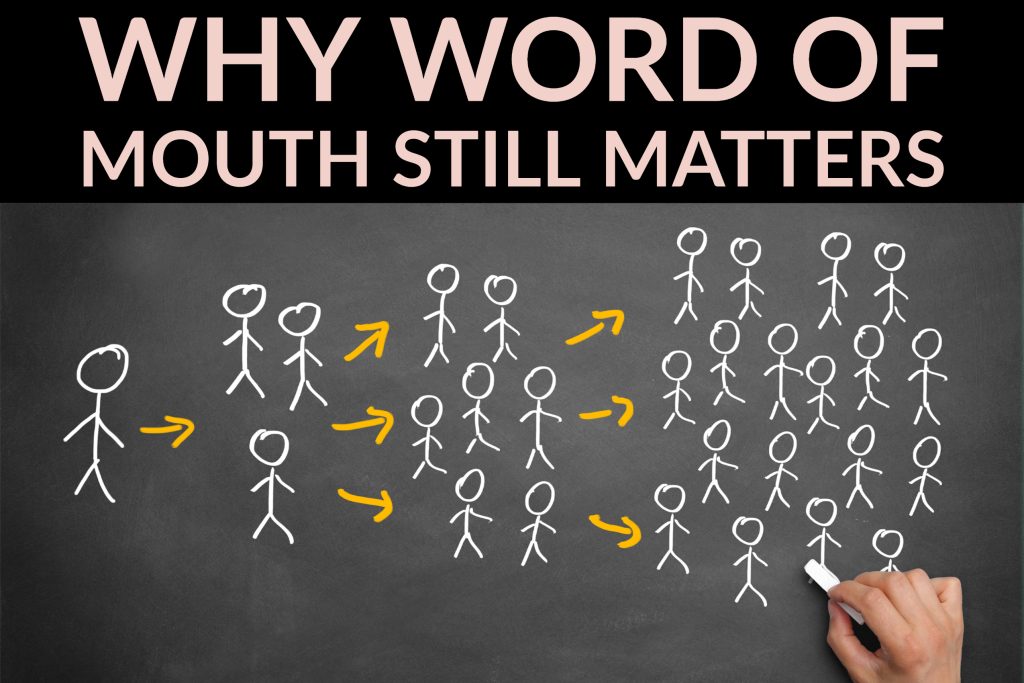 Make Word of Mouth So Good People Can't Resist Signing Up
You never want to underestimate word of mouth. This is a simple strategy that costs nothing, but most marketers fail to leverage it to their advantage. It really requires very little from you, except making sure your reputation stays intact as an ethical, honest, helpful niche leader. Keep in mind that both guest blogging and word of mouth marketing will make a huge difference in your results.
There are many instances where consumers will be desperate for help or guidance with something and will ask their peers who they should follow for the best advice on a certain topic.
You want your name to rise to the top of recommendations whenever someone needs help with the same niche you are in. This is not just about who can release the best products that people have to buy.
There's a certain threshold that must be crossed and providing free value to consumers before they spend money with you. That can be done via blog or social media, but it is highly effective when you can get someone on your list and send an email directly to their inbox that is personalized with their name and addresses a pressing the pain point or goal that they have.
The best way to generate good word of mouth is to make sure every piece of content you email out to subscribers hits it out of the ballpark in terms of value. Even if you are promoting a product in your email, you can still share value by either including tips related to the product or by simply recommending something that is going to improve their life in many ways.
What you don't want to do is engage in any churn and burn behavior. This is a common phrase among marketers who build a list with the specific intention of throwing anything and everything at them to earn a quick buck before the subscriber eventually exits the list.
When you are creating your email autoresponder, make sure you start with a personalized greeting that not only automatically inserts their first name, but also discusses a little bit about you or your life in a few sentences.
You want them to feel as if they are receiving an email from a friend, not being marketed to. After the introduction, you can either create an email that shares tons of value with tips and insight, or you can include your recommendation for a product.
Make sure you are periodically gauging the interest of your audience, either by inviting them to personally reach out to you with suggestions or commentary or by sending them a link to a survey on a site like SurveyMonkey where you can poll them about things they are interested in. And keep in mind that guest blogging and word of mouth marketing go hand in hand.
Everyone always gets hung up about how often you should email out. The correct answer is as often as you need to. You don't want to go too long without your subscribers hearing from you because, unfortunately, they will forget who you are.
There are many subscribers who stay with niche leaders who send out emails every day, and those who can't tolerate more than once or twice a week. You have to do what you feel is best for the needs of your niche audience.
The one thing you may want to avoid is sending multiple emails per day. This can get exhaustive when someone is trying to clear out their inbox and repeatedly sees the same person showing up within hours, usually trying to sell or promote something to them. Guest blogging and word of mouth marketing will make the most noticeable and profitable difference.
I'm author, publisher, and entrepreneur Connie Ragen Green and would love to connect with you. If you are new to the world of online entrepreneurship please check out my comprehensive training on how to set up Funnels That Click and learn how to gain an unfair advantage when it comes to building a lucrative online business.
Visited 1 times, 1 visit(s) today