Why Should You Start Guest Blogging Anyway?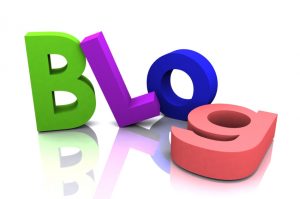 You may be familiar with guest blogging but find yourself wondering if it's beneficial and something you should be doing in your business. I first learned about it from my colleague Nicole Dean when she introduced us to her course on  Guest Blogging Secrets. Let's take a look at 7 important reasons you should be guest blogging.
Build relationships with other business experts in your niche – It's a win/win situation when business owners help each other. Guest blogging now can turn into joint ventures in the future. One thing to keep in mind when it comes to guest blogging is that you want to make sure you have something to offer that is appealing in exchange, so it doesn't seem one-sided by those you are reaching out to connect with online.
Increase your website traffic and get your name out there – Guest blogging is a way to increase your traffic. But more importantly, it's going to be very targeted traffic!  Meaning, because you'll be blogging on sites within your niche, these audiences are already looking for you.  Now that you've gained their attention and they know where to find you on the web, they can start spreading the word.
Grow your reputation as an expert – By guest blogging and sharing your knowledge on your topic, people will be able to see that you know what you're talking about and start seeing you as an expert.  Make sure you're giving them quality information they haven't heard before.
Build back links to your website – Building back links to your site is a great way to show Google your site is popular, important and relevant. Find out what the blog owner will allow you, in way of links, in your post.  Normally, they'll let you add 2-3 links between the content and author bio. Be sure to use keywords in the text you choose to use as a link to your site.
Build your brand and reputation – The audience that follows the site you'll be guest blogging on has grown to know, like and trust the blog owner. Now it's up to you to garner some of that trust. Share quality content that the audience will be interested in and wants to read.
Build your mailing list – Because you'll be gaining a highly targeted audience in your niche market, it's going to be important to get them on your list.  Make sure to entice new visitors with an opt-in offer they can't refuse so they'll sign up immediately for your list.
Gain more guest blogging opportunities – If you follow the rules of the host site, provide relevant, high quality information and bring your "A" game, more than likely you'll gain more guest blogging opportunities from those that follow the sites you guest post at.
These reasons for guest blogging that we just went over are also some of the benefits for your online business.  Once you learn more about guest blogging and do more of it, you're going to position yourself and your brand as an expert, the 'go to' person, and this will more than likely get you recognized and sought after by other experts in your niche. It will also get you into the habit of writing, a skill that will serve you well as an online entrepreneur. Be sure to take a look at Guest Blogging Secrets to see how you may add this marketing strategy to your business.
Visited 1 times, 1 visit(s) today