Your Guest Blogging Strategy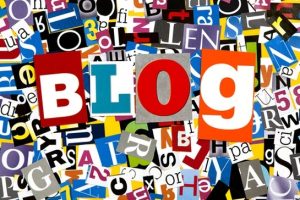 When it comes to guest blogging, it takes time to learn the ins and outs of it and develop a strategy that works for you. Learn from those that have gone before you and made some mistakes doing it. Below you will find some common mistakes and blunders that guest bloggers make or have made. Now that you're being made aware of them, you should avoid them entirely.
Go into the process blind – The worst thing you can do is go into this blind without doing any research!  You need to do your due diligence and spend some time researching blogs so that you can find ones that will be a good fit for you.Find out what the site owner expects of their guest bloggers. Find out their guidelines – can you include links to your site, do they have certain formatting rules you need to follow, basically find out everything you can BEFORE you submit your pitch to them.You should also find out about their traffic and you can do that via Alexa.com. And don't forget to go to social media platforms like Facebook and Twitter to see if the site is being talked about and to check out how many friends/followers they have.
Shameless Self-Promotion – Guest blogging is NOT a platform to blatantly promote yourself, your products or your website!  This is a sure way to get a bad rep as a guest blogger and more than likely the site owner won't even publish your content (or will delete it once they catch wind of the self-promotion).When writing your content focus on what you can add to the site that will help build them up. By taking the focus off of yourself and instead focusing on providing quality content that the audience will be interested in, it helps build your credibility and leave people wanting to know/learn more about you.
Not solving the issue – People are looking for answers to their problems. Look for ways you can provide answers to a specific issue the readers may have. Even if you come up with something that is on the unusual side share it because it might peak their interest.
Unresponsive to comments – Guest blogging isn't just about writing a great piece to share. It's about getting the audience to take action and interact with you (and others) in the comment section.  Most readers will want to know more about you and interacting with them in the comments can be a great way to give them more insight to who you are. Provide relevant comments and try to keep that interaction going – don't just reply with a 'thank you for your comment', take it further and mention something they said in their comment, ask them a question if appropriate. Make the comment section as interactive as you possibly can.
Not continuing the journey – Don't guest blog once or twice and stop. Keep it going. When you're guest blogging on one site, think about the next opportunity.  You can even set up a guest blogging tour.   Obviously the more you guest blog, the more you'll get your name and business out and establish yourself as an expert and the go to person for your niche.
Visited 1 times, 1 visit(s) today