Google My Business: Marketing and SEO That Makes Sense
Google My Business (GMB) is an essential marketing tool for any brand. Through GMB, you can update your business information on Google; appear on Google Maps; allow customers to make reservations, get directions to, or directly call your locations; and engage with existing and potential customers through their Google reviews. Even if you're a solopreneur, working part-time from a home office, Google My Business marketing and SEO (search engine optimization) makes sense for you.
But just how important is Google My Business marketing and SEO? Consider this customer reviews stat: Approximately 63% of consumers check reviews on Google before visiting a business. In other words, more than 60% of the people searching for businesses on Google are ready to become customers. To make sure you get these consumers through your physical or virtual doors, keep reading. You can master GMB, make full use of its features, and attract the most customers.
What is Google My Business?
Google My Business (GMB) is a free, multi-featured business listing that local businesses can use to manage their presence on Google Search and Google Maps. A Google My Business listing is not unlike listings on online business directories such as Yelp, but it's found directly in Google and Google Maps search results, and therefore doesn't require a visit to a third-party site. Google My Business has gone far beyond a simple business listing, and thanks to a wealth of features and functions, is now considered a core part of local SEO – search engine optimization.
Where does a Google My Business Listing Show Up Online?
Information from your Google My Business listing will appear in Google's Knowledge Panel when a brand search is performed.
Google presents your information in a concise, snippet-form in SERPs to provide searchers with a quick and easy means to get the information they need. It also provides your business with more visibility.
Google Local Pack/Local Finder
Google My Business can also show up in the Google Local Pack, or Google Local Finder. The Local Pack is the block of business listings that appear below the map in search results. This is shown after a user performs a Google search with local intent. Initially, three profiles are shown, but you can expand to see more.
Each business listed here shows up only because it has a Google My Business listing, and, like the Knowledge Graph, all the information you can see here is pulled from the business's GMB listing. Did You Know? You don't even need a website to rank in the Local Pack — it's possible to show up here with only a Google My Business listing!
Google Maps is an app- and browser-based service on desktop or mobile used for getting directions and discovering businesses and locations. Most consumers will be familiar with Google Maps, likely having used it to locate a residence or local landmark at least once. However, it's also a key place for local businesses to gain visibility.
How Do Consumers Use Google My Business?
Consumers use Google My Business for a whole host of reasons, such as:
To find out a business's opening times
To get directions to a local business, or find its address
To call a local business without needing to visit their website
To write and read reviews about a local business
To see photos of a local business and its products/services
To visit the business website
To make online bookings
To view the available products and services
To ask and answer questions about a local business
Who qualifies for a Google My Business Listing?
To qualify for a Google business listing, a member of staff must be available to interact with your customers during the business hours you include in your listing. The Google My Business guidelines for representing your business on Google state that:
Listings on Google My Business can only be created for businesses that either have a physical location that customers can visit or that travel to visit customers where they are.
There is one case where a physical location isn't required. This is in the case of service-area businesses (SABs) such as plumbers, pest control companies, cleaners, or any other service provider that visits and works at its customers' locations. Service-area businesses can specify the area in which they serve customers.
For example, a plumber might offer services within a 5-mile radius. Online-only businesses and eCommerce ventures without a physical location that greets customers are not eligible for Google My Business listings as they do not meet Google's guidelines.
Ways Google My Business Benefits Consumers
Up-to-date, accurate Google My Business listings help consumers in a multitude of ways.
1. Making it easier for searchers to source important information
Having a GMB profile makes it far easier for consumers to locate information such as a business's phone number, address, or health and safety policies.  With all this information easily locatable on a business's GMB listing, searchers can get on with the important stuff, like working out if a business is suitable for their needs.
2. Quick and easy local business comparison in one place
Finding and switching between multiple businesses' websites can be a real headache for searchers. With Google My Business, it's easy to compare businesses' offerings by flicking between their listings. This makes the searcher's journey far easier and means they're able to decide much more quickly. So, if you have high local rankings, offer relevant services, and give the searcher enough information, you could quickly win a new customer.
3. Searchers can easily check out photos, reviews, and offers from nearby businesses
Through photos and Posts, businesses can showcase their offerings, their brand, and even their personality. With so much information available, these are the features that searchers will likely be paying attention to.
Knowing what a cocktail bar looks like (Does it have heaters in its outdoor seating area? How spacious is the bar area? Is there room to dance?) can help to inform searchers quickly. Having the option to read relevant reviews will help the searcher understand if your business offers what they need.
4. It's easy to make bookings and appointments in Google My Business
With its Book an Appointment feature, Google My Business makes it accessible for consumers to get what they need from your listing. In the case of beauty salons, spas, dentists, or other appointment-taking industries, this can be an extremely useful function that saves both the searcher and the business time.
5. Google Maps users can follow and make lists of their favorite local businesses
You thought Google+ was dead? Well, Google isn't done playing in the social and community space. Even Google Maps has a social function!
Users can follow businesses they like and create a list of their favorites.  This makes it easier for searchers to keep up with their favorite local stores, and support them, too.
When a Maps user opts to follow a business, they'll be notified of Offers, Events, Posts, and changes to opening hours. Again, this saves time and makes the user journey much easier.
6. 'Justifications' make it easy for searchers to see how relevant a business is to their search
Google My Business has simplified the search for relevant, nearby businesses. Thanks to the ever-evolving local algorithm, Google (generally) does a great job of surfacing the right businesses for users' search queries. As a result, finding the right business is easy.
If we search for a restaurant that's family-friendly, Google will return results where that phrase has been mentioned in reviews, or even on the business's website (in the case of Bubby's, below). This function is called 'Justifications'.
7. It gives consumers ways to provide feedback and improve local businesses
Google My Business allows Google Maps users to provide their own feedback on businesses through the app and validate the opinions of others, ensuring a more accurate, picture of the business.
Through user-focused features like 'Suggest an Edit' or 'Provide Feedback', Google ensures any information found on GMB profiles is as up-to-date as possible. Crowdsourced features like Q&A, reviews, and even photos also help to provide a fair picture of businesses on GMB. All this contributes to simplifying the process of searching for and pinpointing the relevant local business for a user's search.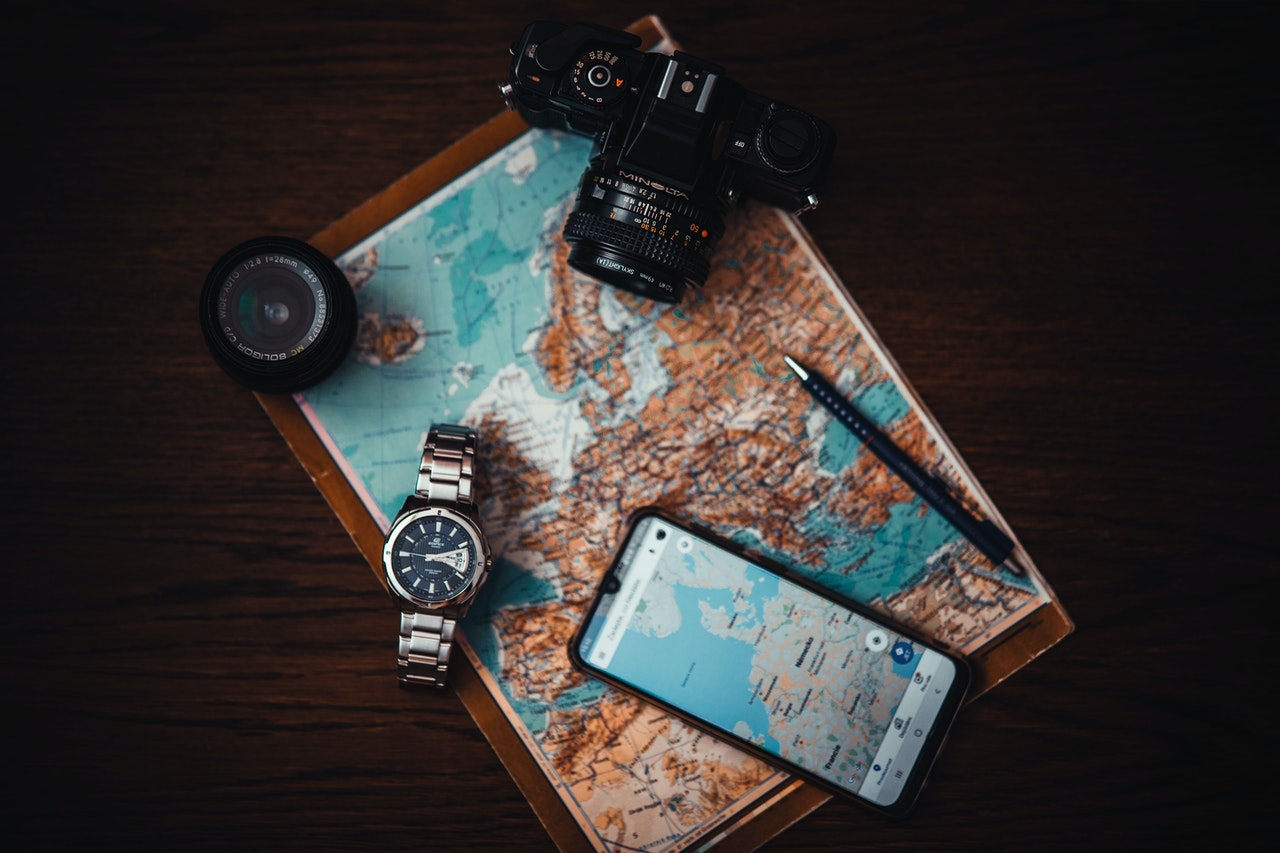 How To Use Google My Business For Local Marketing
So, we've established that Google My Business is not your Business Profile, but rather a tool by which you enhance your Business Profile to boost its visibility and effectiveness. Let's cover the four core ways you can use this Google My Business to make your profile on Google listing a better local marketing tool.
1. Engage with consumers
There are a lot of ways consumers can interact with your Business Profile, and you use your Google My Business account to engage back with them. You can respond to reviews, answer questions, enable direct messaging, and set up associated alerts. You can even use Google My Business to publish posts to your Business Profile, much like you would with Facebook and other social media platforms.
2. Highlight your business
A Business Profile alone contains limited information about your business. But through your Google My Business account dashboard, you can provide hours, a link to your website, products and pricing, attributes, and other details that make your business unique. You will also use your Google My Business to make edits and updates as needed.
A complete Business Profile offers a complete snapshot of your business, including its best features, right in the SERP.
3. Gain insights
You can use the Google My Business dashboard to gain key insights on your audience and local search performance. In the analytics tab of the platform, you can see the queries customers are using to find your Business Profile, whether they found you on Google Maps or Google Search, a breakdown of actions taken on your listing, and how your photos are performing compared to other profiles in your category. Note also that there are ways to track clicks from a Business Profile via UTM parameters and Google Analytics.
4. Perform local SEO
Just as Google has algorithms for ranking its ads and websites, it also has one for ranking Business Profiles. Through your Google My Business dashboard, you can incorporate keywords into your Business Profile and perform other optimizations to help it rank in local results, which we're going to cover next.
Google My Business can help you optimize your Business Profile to show up in the coveted 3-Pack.
How To Use Google My Business For SEO
Google Business Profiles are dynamic. Not only do they change form based on platform, but Google will also prioritize sections of your profile according to the term that was searched as well as the type of information most important to consumers in your category. Even better, Google will embolden keywords in the content of your profile that it thinks are relevant.
But there needs to be information to prioritize and keywords to embolden in your profile in the first place. Just as you (or your agency) would use a content management system like WordPress to optimize your website for search engines, Google My Business is used to optimize your profile and expand your reach. How do you use Google My Business for local search engine optimization – SEO? Well, since optimizing for Google is essentially optimizing for searchers, it all comes down to the same three things: targeting, quality of information, and trust.
To use Google My Business for SEO, make sure to incorporate relevant keywords into your Business Profile so you can tell Google what you're trying to rank for. Use them in your "from the business" description, your responses to reviews, your answers to questions, and in the posts you publish. Make sure to incorporate them naturally just as you would with any other SEO strategy. Include keywords in your description, editable through your Google My Business dashboard.
Maintain quality of information
The completeness and accuracy of your Business Profile impacts its rank, so make sure to provide the requested information in every section of your Google My Business dashboard. Especially important here is your contact information, special hours, and attributes.
The final approach to using Google My Business for SEO appeals to the trust component of Google's algorithm. Keep your information updated and accurate as your business evolves. Keep a steady stream of reviews coming in and respond to them. Also, signal to Google that you are active by regularly uploading photos and publishing posts to your Business Profile through Google My Business.
Reviews and responses appear on your Business Profile. Be sure to manage them through your Google My Business dashboard. SEO is important for any business, but particularly for small businesses that can use local targeting to compete against large competitors on the SERP. Google is making local SEO even easier with its robust Business Profiles, so a Google My Business account is essential for any business trying to maximize visibility in their local market.
With a clear understanding of exactly what Google My Business is, how it works, and how to use it, you can now see that using this free tool isn't just a good idea for local marketing but a must for online marketing of all kinds. Get your Google My Business account up and running now so your Business Profile can outshine your competitors and attract more customers on the world's most popular search engine.
Take a look at my popular book, Local Business Marketing: Making the Phone Ring for Businesses Everywhere to learn more about building a business with local business marketing and serving small business owners of all kinds with Google My Business marketing and SEO (search engine optimization) and more.
I'm author, publisher, and entrepreneur Connie Ragen Green and I would love to connect further with you. If  you have an interest in finding the right JV (Joint Venture) partners to help you skyrocket your way to success, please check out my training at JVs Made Simple so you may get started right away.
Visited 1 times, 1 visit(s) today