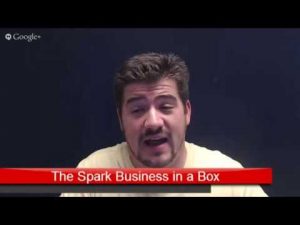 Google Hangouts on Air expert Zane Miller describes a Google Hangout as having your own television show and studio right in the comfort of your own home. In my recent interview for the podcast series Zane and I discussed the many way to monetize your Hangouts and why everyone should give them a try.
Personally, I was intimidated by the technology of Hangouts when they were first offered by Google. Then I joined a few other people's Hangouts and learned a few things that were helpful. Learning from Zane makes it all much easier.
Zane takes us on a virtual tour of how to get started, why Hangouts are so important, how to incorporate them into our online business, and when to monetize your Google Hangouts for maximum results. Check out Zane's training on using Google Hangouts more effectively here.
I'm sure you will enjoy this podcast immensely, as we teach and explain the ins and out of this new technology. You may listen through the webcast right here on this site or…
Subscribe to all of my calls in my Online Marketing Tips Podcast Series.
Visited 1 times, 1 visit(s) today