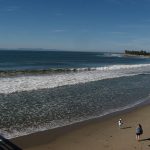 Getting started online can be a daunting experience, but I developed a strategy early on that made a huge difference. I refer to it as the '36 Hour Getaway' and I continue to do this even now that my business has been running successfully for more than five years.
I recommend taking a 36 hour getaway at least once every quarter. Even if you have many family and work obligations, this is doable with the help and support of your family and friends. I am suggesting that once every three months you plan an overnight trip to be able to focus only on your business. When I first did this in 2006 I went to a Holiday Inn in Ventura, California. It was an hour's drive from my house and they were having a special on the room rates because it was off season. I left on a Saturday morning around seven and returned home on Sunday night around seven in the evening. During those thirty-six glorious hours I focused exclusively on creating my first product.
When I arrived that morning it was too early to check into the room, so I walked down the promenade and out onto the Ventura Pier. There were just a few people there, and the sounds of the sea gulls and the waves crashing on the beach made me feel alive. I imagined myself a successful entrepreneur who visited here regularly, something I had never thought possible in the past. I sat down on a bench and began writing my sales letter for the product I was about to create. After writing about twenty possible headlines I took off my shoes and socks and walked along the sand, letting the salt water wash up on my feet. It was cold, but I was thrilled to be having this experience.
By the time I had eaten lunch at a little place two blocks from the beach and then checked into my room, I had written about ten pages of notes and had ideas that made me feel as though there had been divine intervention. I stayed in the room until I had to check out at noon on Sunday, and my first product, a four part teleseminar series on how to write articles and blog, was ready to go.
This was at the beginning of November and I made my first sale of my own product on Thanksgiving Day, just a couple of weeks later. I knew I was on to something and continued to use the 'Quarterly Getaway' to build my business, long after I had gone full-time on the Internet.
Are you already doing something similar to this? Do you see yourself implementing this strategy, if you are not already? I'd love to hear your thoughts on this.
Visited 1 times, 1 visit(s) today