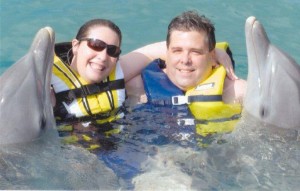 Gene Pimentel, domain flipping expert, is someone you'll want to know. I recently met Gene and his wife, Roey, at an event where we were both presenting. I had followed him for quite some time before this, so I was excited at the opportunity to hear him speak about domains and domain flipping. I own almost 600 domains so I knew this was an interesting topic, and a lucrative one as well.
He started his business in the 1980s and was intrigued by the digital market as the years went by. He was able to transition into this field easily because of his business acumen and vast experience.
Gene describes himself as a 'domainer', which is someone who registers or buys domain names with the intent of selling them. The key to being a successful domainer is to get your domains to pay for themselves through monetization. This allows you to have an unlimited number of domains in your portfolio at no real cost to you, if you choose domains wisely. During our talk Gene shared many strategies that can be utilized to monetize domain names depending on the quantity and quality of the names.
Even though some of us have many domains, Gene explained that quality will always be more important than quantity when it comes to monetizing this income stream. Keyword research is crucial, and he is only interested in domain names that are evergreen. He looks for domains with keywords that people are willing to pay more for, and also keyword rich local domains. I know you will enjoy learning more from Gene Pimentel to see if domaining is right for you. You can see what he's doing by visiting his all new site at Domain Profits Academy.
Please join us this Friday, September 21, for a webinar on how to turn your domains into fast cash.
Visited 1 times, 1 visit(s) today