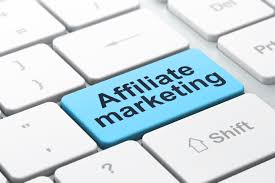 I started out as an affiliate marketer and the most effective recommendations I shared were those for the products, courses, and services I had purchased, was already using and benefiting from in my business, and was anxious to tell other new entrepreneurs about for their businesses. So if you are looking for affiliates to promote and recommend your products, begin by contacting those whom have already purchased from you and who have become raving fans.
If you step back and think about this objectively you will find this to be an excellent strategy. Yet so many people are willing to promote products they have never purchased or used, simply to earn the income as an affiliate. This will not bring long-term success in most cases, unless you are purchasing traffic in various niches. For the majority of us this is a relationship business that is based on people doing business with other people they know, like, and trust.
When I was just getting started I had no affiliate program whatsoever. Instead, I attempted to sell my products on my own. This was somewhat effective, but definitely not scalable over time. Eventually I set up an affiliate program, but only opened it to those who had purchased something from me. My thinking here was that the people who had gone through my products and courses would make better affiliates because they had experienced what it was like to learn from me and would share that enthusiasm with others. Finally I opened up my affiliate program to everyone. I was curious as to what would happen once I did this. It turned out that those who did not know me at all were ineffective at selling my products and courses as an affiliate.
These days my affiliate program is still open to anyone who applies, but I do reach out to those who already know me and encourage them to actively promote and recommend my products and courses to others. Taking this extra step ensures that I am top of mind when a marketer is thinking about recommending something to their audience. And I always offer to create a discount coupon for them if they think this will be helpful.
If you are new to affiliate marketing these are the strategies I would suggest. Write a blog post about what you are doing online. Mention one or two products, courses, or services you have benefitted from in your business. Include your affiliate link and ask readers to click on the link to get further information. When others know that you are using a product or service and getting the results promised by the product creator or vendor they are much more likely to give it a try themselves.
Over time you will connect with more people who can be helpful to you when it comes to having affiliates promote for you. Just two or three well connected affiliates can increase your income substantially over time. And remember that the best affiliates are those who are familiar with you and your products.
I'm Connie Ragen Green and I've been an online entrepreneur since 2006. If you are ready to get started on your journey to multiple streams of online income, visit my site at Online Entrepreneur Blueprint and download your complimentary training to get started today. If you would like to become an affiliate for my products and courses please visit the Connie Ragen Green Affiliate Center to get started.
Visited 1 times, 1 visit(s) today