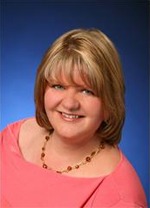 Donna Kozik, Write a Book in a Weekend creator, is someone I have admired for the past five years. We first met in person at a live event in southern California, and became fast friends as I saw how much she was doing to help others with her trainings for new authors.
She is originally from northwestern Pennsylvania and grew up on a two hundred acre dairy farm. A series of life events led to her moving to San Diego in 2001, and that's when she wrote 29 Days to a Smooth Move. She landed her in Women's World and Woman's Day magazines and opened the doors to a world of possibilities with people asking her how they could also write a book.
Soon after Donna started a Facebook group on how people could write a book in a weekend, leading to her signature training program, aptly named Write a Book in a Weekend. I've been through this course and Donna was able to help me change my perspective on the entire process of becoming a successful author. This is Donna's passion, and it certainly shows as she works her magic to help us get our ideas out of our head and onto the page. She does not believe in the 'tortured writer' syndrome, showing people how to write very quickly and become a published author. This program allows her to shepherd you through the process, beginning before the weekend even begins.
Donna surprised me by turning the tables and asking me what becoming a published author has brought to my life, and this gave way to us sharing ideas on how and why this is so important in your life.
We discussed her Gratitude Book Project for 365 Days of Gratitude, in which author's contribute to an anthology of stories about what they are grateful for. I have been in two of these books and love the exposure and credibility I receive just by answering the question 'What am I grateful for?' She describes this 'keeping gratitude in motion'.
I would encourage you to get started with Donna's training if you are ready to become a published author. I know you will enjoy this interview to learn more about who should become an author and what it will bring to your life in the future.
Visited 1 times, 1 visit(s) today