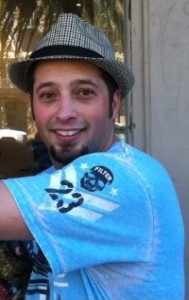 Don Wilson, Facebook marketing expert, product creator, and all around brilliant guy is my guest for this week's podcast. Don and I first met in 2012 at Dennis Becker's Earn 1K a Day seminar in Las Vegas. He was very quiet and reserved, at least during the sessions, and he and I did not spend time talking that weekend. It was only after the event was over, and throughout the following year that I realized just how talented Don is when it comes to marketing on Facebook.
You may be new to the idea of marketing your products, courses, and other information on Facebook, and I understand that completely. But Don explains it in a way that you will see has huge benefits for your business. He truly has some unique insights into how people think and why they make the choices they do.
I asked Don about how and when he got started online, what his thinking and strategies are for his marketing techniques, and how someone new to this can get started right away. He shares some of the niches that are working well for him, along with his thoughts on how you can get started right away. You can also learn from Don directly with his Facebook Architect course. I know you will enjoy this podcast interview.
Subscribe to this Podcast Series
Visited 1 times, 1 visit(s) today