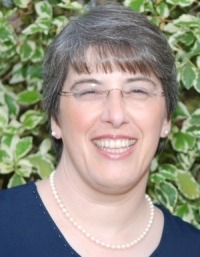 Debbie Benstein first reached out to me in a Skype group we were both a part of. I felt an immediate connection with her and loved what she had to say on her Marketing Morsels site. I soon found out she was living in Israel and assumed she was Israeli. She is not. She is Israeli and Irish and lived previously in Great Britain.
Debbie's Marketing Morsels are filled with solid, valuable marketing tips based on her more than twenty-five years of real world marketing experience. I love how she describes what she does on her site:
"I care deeply about old-fashioned values such as honesty, integrity and ethical behavior. Marketing can often be manipulative and that's the kind of marketing I despise. But marketing done well, and to a receptive audience, can promote a win-win scenario for both the business and the target market. That's the kind of marketing I like to do."
Please listen to this marketing tips podcast with an open mind and see if you don't agree with me that Debbie Benstein is indeed a rare gem.
Subscribe To All Calls In The Podcast Series
Visited 1 times, 1 visit(s) today