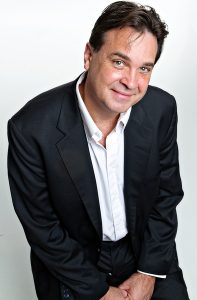 Daniel Hall, Real Fast Book creator and founder, is my guest for this week's podcast. He shared a story he seldom tells, of how he earned a degree in nursing before going on to become an attorney and practice law. He did that for seven years before making the decision to come online. Daniel had also become an expert in how to speak on cruises, and his first book, Speakers Cruise Free: The Opportunity to Trade Your Talents for Free Luxury Cruises, was published in 2007.
I've been following Daniel for years, and now we are both on the faculty at the NAMS (Novice to Advanced Marketing) live event held twice a year in Atlanta. He always has a presentation that reminds me of just how smart and knowledgeable he is when it comes to helping others build profitable online businesses.
During this podcast interview Daniel opens up about the right way to choose a topic for our book, create an outline, get it written, and then move on to the all important task of marketing our books online and off. I know you will enjoy getting to know him and learning more about what it takes to write 'real fast books' to build your credibility and visibility on the Internet. His step by step process goes at just the right pace for you to accomplish your goal of writing and publishing your own book very quickly.
I can highly recommend Daniel's training program from my own personal experience, and if you sign up for the program I am happy to provide you with an ISBN number from my own publishing company. Are you ready to write your book and take your life and your business to the next level?
Visited 1 times, 1 visit(s) today