Daily Productivity: Achieving Your Goals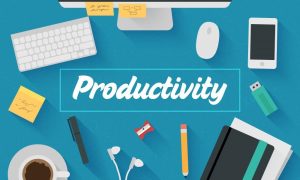 Since coming online to work exclusively in 2006 I have been obsessed (in a good way!) with my daily productivity. It is my goal to feel accomplished at the end of each day to ensure that my business keeps moving forward. When I mentor entrepreneurs I like to instill this same type of work ethic in them. Over time these small, daily tasks and activities turn into larger projects and goals accomplished, and a larger bottom line. Here are just a few of the ways you can do this as well in your personal life and in your business.
•   Decide in advance what it is that you wish to accomplish. For example, during November and December of 2015 I wrote down my plans to create a series of eight courses for 2016. They would have the "Really Simple" branding and cover the topics around entrepreneurship that I was most proficient in already. Over the next couple of months I refined these plans and made sure to implement my ideas quickly.
•   Know that you do not have to do everything yourself. Once I learned how to properly delegate the specific tasks and activities that I do not know how to do, do not want to do, or that would not be an effective use of my time to others, this freed me up to only work on the things that only I can do in my business. These include writing, teaching online, presenting in person, and mentoring/consulting.
•   Work in time blocks each day. I wrote about this part of daily productivity in detail in my bestselling book on Time Management for Entrepreneurs. Decide which hours of the day are best for the specific activity you need and want to work on, and then block out the time it will take to achieve your goal. For instance, each morning I block out one hour to write a new article such as this one to share with my community. Because I have been doing this for so many years it takes much less time and the results are much better than it was when I began over a decade ago.
•   Leverage your transition time. I define "transition" time as the time it takes to move both physically and mentally from one activity to another. This time can really add up throughout the day and make or break your goals for daily productivity. Look for ways to make the most of this time so that you do not end your day with two to three hours of wasted time.
•   Protect your time with family, close friends, and the activities you most enjoy. Recently I spent almost three hours at my local art museum with close friends for an opening that was of great interest to me. That time brought me great joy and I made sure to block the time so that it enhanced my daily productivity goal instead of detracting from it.
Now you can see that your time can be managed and that being productive each and every day is a doable goal. Over time this will account for your great success and a feeling of well being that cannot be overstated.
I'm Connie Ragen Green, online marketing strategist, bestselling author, and international speaker on the topics of entrepreneurship and inner game mind shifts. Let's connect to see how I may best serve you in the near future. And please be sure to check out my Internet Marketing Six Pack training course.
Visited 1 times, 1 visit(s) today