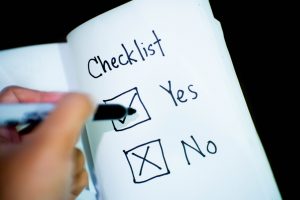 Creating Successful Ads
Driving massive traffic with paid advertising is an excellent goal. No matter which ad system you are using, there is a basic formula for creating successful ads:
Step 1. Creating Successful Ads with a Plan
There are 3 parts to the planning phase.
Set your goal.
Do you want more:
Traffic
Subscribers
Sales
Your call to action (CTA) in your ad, that is, what you want them to do, will vary depending on what your goal is, and needs to match.
Decide which item you have that is going to help you meet that goal.
Examples:
Traffic
A new Top 10 list at your blog on how to write great AdWords ads
A checklist on how to make money selling information products
Subscribers
An ebook on email marketing
A multi-lesson ecourse on how to become a top affiliate
Sales
A new product you are just launching
A product you have had for some time that you know is popular
Start running the numbers.
You might hate math, but you need to understand the financial implications before you get too excited, start running ads, and end up wasting money.
Calculate your acceptable customer acquisition cost (CPA) in the following way:
Estimate your maximum cost per click (CPC). The formula is as follows:
Your maximum CPC = your profit per customer x your sales conversion rate
Example: If you have a product priced at $17, and it is an ebook, you don't have any production costs, so your profit will be $17. If your conversion rate is about the average, 1%, your maximum CPC = 17 cents.
$17.00 x .01=.017
This budget will not be enough for an expensive system like Google AdWords, but it could be high enough for Facebook and Pinterest.
What if you are selling a physical product?
In this case, there will be some sort of production cost involved which needs to be covered, plus shipping and handling. Imagine you were selling a set of 12 pencil toppers for $17, which includes shipping and handling. The cost of the toppers is $1 and the shipping and handling $4, for a total fulfillment cost of $5. Your profit in this case is only $12, so:
$12.00 x .01=.012
Again, this is fine for Facebook and maybe Pinterest, but not for more expensive ad networks.
You could, of course, be more fortunate and get a higher conversion rate. Let's see what this would look like:
$12.00 x .02=24 cents maximum CPC
$12.00 x .03=36 cents
$12.00 x .04=48 cents
$12.00 x .05=60 cents =the potential for $60 per 100 clicks if all of them click through and buy.
Your profits can really start to add up provided you keep a close eye on your CPC.
Always test your budget. Set a test advertising budget and stick to it. You will test your ad and offer. Start with a small amount. You can always increase it if the ad converts well.
Step 2. Creating Successful Ads through Research
In this step, you will research what you know about your target customer, and start building your list of keywords to use in your ad campaigns.
Know your customers
You should already know a good deal about your ideal customer in your niche. Some marketers find it helpful to create a mini-biography of them, called a marketing persona, or an avatar.
When creating the persona, write about them as if they are real people:
Name
Gender
Age
Marital status
Kids (ages) /no kids
Pets (how many, type/s)
Rent or own
Level of income
Level of education
Hobbies and interests
Personal values (religious, green, interested in animal rights, etc.)
and so on.
If you are not sure of these things, you might take the time to gather more information. You can do this through surveys, your various metrics, such as Facebook Insights (you will see a link for it on the top tab of your account if you have a business Facebook page), and so on.
Use the persona every time you create any new product, or new marketing campaign, to make sure they will speak to the needs of your target customer.
Note that you might have more than one type of customer, so you can create a secondary persona as well.
Creating Successful Ads by Researching Your Keywords
By now you should have a detailed keyword list related to your niche to help you plan the content you want to publish and what you wish to rank highly on in term of SEO, Search Engine Optimization, to get free traffic from Google, Bing and so on. Google and Bing use keywords for their ad matching. They are not so important with social media but are still invaluable for speaking to the needs of your target audience.
Look at your traffic logs and check the top 20 keywords that are bringing traffic to your site. Decide if they make sense for your campaign.
Next, go to Google's Keyword Planner to check on search volume per month and any other recommendations they have. Don't worry. You don't have to run ads on Google to use the tool. You do need an account, however, which you can set up for free using a free Gmail account as the access point for these and other Google marketing tools.
If the search volume on the keywords from your first step are more than 1,000 but less than 10,000, these should be good words to use.
Make a list of negative keywords, such as free, so you don't get a lot of freebie seekers clicking on your ads unless you are trying to get subscribers and are giving away a free eBook and so on.
Spy on your competition's keywords
Use https://www.spyfu.com/ to see what their keywords are and determine if any are ones you might have missed.
Try to sort keywords to identify:
Research keywords versus
b-Buying-Intent keywords
In other words, are they just looking, or are they getting ready to make a purchase and narrowing down their choices?
Organize your keywords into similar groups
This will help you name your groups something meaningful. For example, if you are advertising your free email marketing guide, that would be the name of the campaign, and the groups would be based around main concepts related to email marketing, such as building a list.
I'm author and online marketing strategist Connie Ragen Green. I work with entrepreneurs to create multiple streams of online income and would love to connect with you. Download my Online Entrepreneur's Blueprint and get started right away.
Visited 1 times, 1 visit(s) today