Leads and Potential Customers from Crafting Your Story
Here, I'll share how you will set yourself apart from everyone else in your niche by crafting your story. Think about all the emails and sales pages you've seen just in this last week, touting a new class, product, or service. Marketers will often highlight the features and benefits of their latest creation but then fall short because they didn't include a story. Crafting your story is the single most important part of building and growing a lucrative business to serve the people who may resonate with the message you have to share, and can only hear it from you.
The art of storytelling in business can be crucial to your success. It can mean the difference between having a sales funnel full of leads or barely staying alive because you're connecting with the wrong people. People will spend their money with you only after then know, like, and trust you. What better way to build that relationship than with your storytelling skills.
Connect with the Right People
Of course, your storytelling skills are wasted unless you identify your ideal clients and where to find them. Think too broadly and you'll attract freebie seekers or others who will request a price reduction. Or you'll find those who can afford your price point but who don't want to do the work. Narrow your sights on your ideal client and create a storyboard with their demographics. Where do they live? Are they married? Do they have a family? How old are they? What are their pain points? How can you help them?
By stating these specifics, you will paint a clear picture of who you want to help, who you want to attract into your funnel, and where you can find them to start interacting. Focus on building relationships instead of selling products. Not everyone you meet will be ready to buy or maybe they are just on the fringes of your ideal market and not the right fit. Keep growing your network and you will find your tribe who will hang on your every word and will trust your judgment enough to make purchases.
Make Your Connections Personal with Stories
Your audience wants to connect with YOU, not with your product. What more personal way to make a connection than with a story, or two. Your customers or clients want to know your history, why did you start your business, and how can you help them. How are you different from all the other coaches out there? What is your inspiration? What personal struggles have you overcome?
Yes, at some point they will want to know about the features of your product and how it can help them but start off by allowing your audience to know you. Show your human side by telling your stories on video. They don't have to be as polished or as lengthy as a TED talk but you'll be surprised how many people prefer video over reading outrageously long sales pages.
Show your human side; don't edit out all your flubs. What better way to portray yourself as human than to show some bloopers. Showcase your expertise but show your tribe that you're accessible by answering questions and asking them directly what kind of help they need. I utilize this strategy regularly with my affiliate marketing ventures.
When you decide to connect on a human level instead of always pushing a sale, people will naturally be attracted to you and will want to learn more about you and your business. Be patient; relationship building takes time but the sales will follow.
7 Tips for Crafting Your Story
People are naturally drawn to stories. Audiences spend millions of dollars in the movie theaters, engrossed in a good storyline. Millions of novels are sold to those who want to jump into a fantasy world in an effort to follow an exceptional plot. The popular "This Is Us" television show has sky high ratings every week because we have grown to love the Pearson family through their individual stories. Chances are high that even if you don't watch "This Is Us" you know all about it from the commercials and people talking about it. This is the effect of telling compelling stories with characters that you grow to love. THIS is what you're aiming for with your own stories.
Stories can be powerful if you know how to grab your audience's attention, so learning the art of crafting your story effectively is worthwhile. You have a short amount of time to pique their interest but then it takes much more effort to keep them interested.
It's quite easy for me to say, "Tell a story to connect with your ideal audience," but where do you begin? Do you start from the day you were born and continue through your awkward middle school years? Most likely not. First, you need to create a plan, then you need to decide which details and how many details are warranted.
Storytelling Tips
1. Make your story compelling. Do you have a "hook" that will catch your audience's attention right away?
2. Know the purpose of your story. Don't just talk for the sake of talking. Point out the connection before your audience gets bored and questions why they're spending time listening.
3. Use vivid descriptions and strong words. Avoid passive voice or sounding wishy washy. Avoid using too many statistics. Instead, paint a striking picture in the minds of your audience to draw them deeper into the story.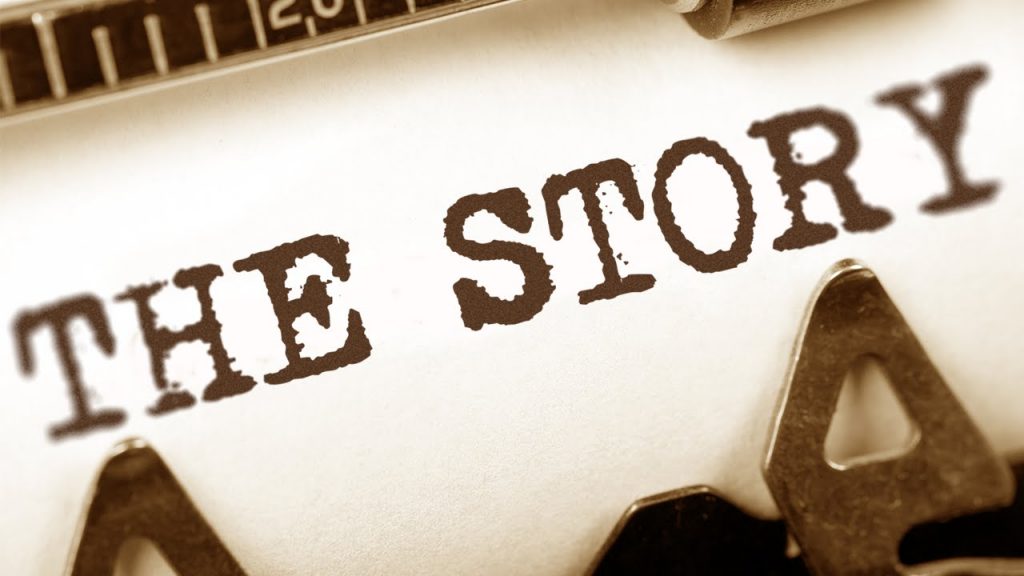 4. Don't brag; connect instead. While your accomplishments may be impressive and will set you apart from the vast majority, don't bore your audience with them. Keep these impressive feats on your resume. When telling your story, relate to your audience by telling them about all the times you messed up. Every one messes up so that's a common thread among all of us. How you came out of your mess is what will impress your audience.
5. Connect emotionally. Decide which emotion you want to tap into during your story and provide information to your audience that will elicit that emotion. People will remember you better if you add emotion to your story. Think of all those times you cried at those sappy romance movies.
6. Avoid coming across as Ferris Bueller's boring teacher. OK, this is a throwback from the '80s but in the movie "Ferris Bueller's Day Off," his teacher has the most monotone voice in the world. You can imagine just how awful it must be to sit in his classroom after just hearing a moment of his dialogue. Avoid this at all cost! You want to engage your audience, not bore them and make them run for the doors.
7. Give your audience what matters. Learn to edit the details to avoid putting them into a boredom trance. You're not fabricating anything, you're simply picking and choosing wisely which details to share and which to keep locked up.
You'll notice that these tips progress naturally from grabbing their attention to making a connection to providing a satisfying conclusion. With some tweaking and practice, you'll have your story perfected and ready for the audience.
I'm author, publisher, and entrepreneur Connie Ragen Green and would love to connect with you. If you are new to the world of online entrepreneurship please check out my comprehensive training on how to set up Funnels That Click and learn how to gain an unfair advantage when it comes to building a lucrative online business.
(Visited 31 times, 1 visits today)