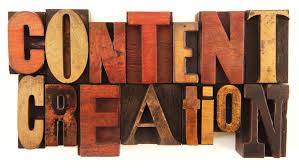 When I came online in 2006 I had no idea that I would need to become a content creation marketing machine in order to be successful as an online entrepreneur. I was not a writer, and the very thought of writing a two hundred fifty word article to submit to the article directories terrified me. As a former classroom teacher I thought that I would be judged by what I published on the Internet. But I was determined to succeed and began writing an article every single day to get into the habit of writing. I even challenged myself to write one hundred articles in one hundred days…and accomplished my goal within seventy-eight days!
Recently I was reading a post by Pam and Dexter Montgomery. Their post, Create Content That Clients Value! made some excellent points.
"Content Should Be Easy To Understand

Whether your content is a blog post, information product, or podcast it should be easy to understand. If your product is in writing, it should also be easy to read.  A few key ways of making your writing easy to read and understand are to:

Use one main theme per content piece
Use subheadings to break up your points
Use simple formatting like bullet points, numbers, and short paragraph

Content Should Be Conversational

When you are creating your content, remember to use your personal and unique voice. Write content as if you were talking to a trusted client with whom you have developed a deep relationship. Write and talk like you are having a conversation with a peer or a really good friend. To accomplish this goal, that means you will not be using industry jargon.  You will also clearly explain any new concepts that you introduce."
I especially like what they say about remembering to use your personal and unique voice. People have told me that when they read my daily email messages they sound like me. I take this as a great compliment in that I always want people to find me approachable, even if that is virtually. Content creation marketing is your opportunity to allow your community to hear your voice and receive your message through your content.
Be sure to check out my training course on Really Simple Content Marketing if you would like to pursue content creation to build your business.

I'm author and online marketing strategist Connie Ragen Green. I work with entrepreneurs to create multiple streams of online income and would love to connect with you. Pick up my Online Entrepreneur's Blueprint and get started right away.
Visited 1 times, 1 visit(s) today