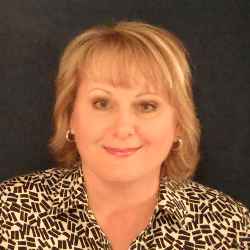 Carol Amato is one of the most interesting people I've connected with during 2013. She is relatively new to online business and marketing, yet has already become someone others turn to for help with setting up their own businesses. We first became acquainted through the site 'Just Retweet', where she was kind enough to retweet my Twitter posts and join my list. Soon we were emailing and that's when I decided that I must introduce you to her by having her as a guest on my podcast series.
Something I learned about Carol is that she speaks fluent Carinise, a Sicilian dialect, and speaks it like a native according to the people she knows in Sicily. She and her entire family are self-proclaimed foodies and enjoy everything about delicious food. She and her husband live in northeastern Pennsylvania and they have three adult children.
During this interview Carol shares how and why she came online in 2011, what it's like to have an online business, and how she helps others to get started. We share a deep respect and affection for Dennis Becker, and speak about that as well. I love how we connect with someone and then end up connecting with many other people as well, all as a result of having an online business as an entrepreneur.
Carol is an example of someone who saw the opportunity available to those working online, jumped in to learn as much as could, and took immediate action to build her business quickly. I hope you are doing the same thing as you get closer to having an online business you can run from home or from wherever in the world you happen to be.
I know you will enjoy my conversation with Carol. Be sure to visit her site and join her list if it is of interest to you. I believe you will learn much by connecting with Carol there and on social media.
Subscribe To All Interviews In The Podcast Series
Visited 1 times, 1 visit(s) today