How to Inexpensively Build a List from Scratch
When you're hoping to compete as an online entrepreneur, you'll want to have a list of targeted subscribers you can communicate with about your offers and recommendations on a regular basis. Here, I'll share the details of how you can begin building a list from scratch, and with a budget of less than five dollars each month.
As you begin looking to see how other marketers are list building, using paid ad campaigns and solo mailers to reach new people, you might feel disheartened if you don't have the same steep budget. Don't worry… you don't need a massive budget to start building a list from scratch.
List building doesn't have to cost you an arm and a leg. In fact, with just under $5 a month, you can generate the same top tier leads as your competitors and often solicit more loyalty from them than what the other marketers are capable of garnering.
Here, you'll discover how anyone with the desire to learn and do the work for their list building success can begin the process starting today! You'll take care of some preliminary steps and then launch an organic subscriber-pulling campaign that can rival the deepest pockets of other entrepreneurs.
How Your $5 Monthly Budget Will Be Spent
If you imagine that you only have $5 a month to spend, you're going to spend it wisely. The first thing you're going to do is choose a domain name that you can get for approximately $12 per year, which equals $1 per month. I use GoDaddy or Name Cheap for all of my more than four hundred domains. Yes, I have a massive online business!
The domain is where you are going to be building your list with your opt in forms and also publishing content that will attract the right audience of subscribers. Make sure you buy your name as a domain, along with a keyword-laden dot com domain, and not something vague or with a different extension like dot net or dot info.
The next place you're going to spend money is with a very inexpensive hosting account. All you need is enough hosting for a single domain name. You don't need any of the fancy bells and whistles that the company is going to try to entice you with. I use and recommend A2 and this is my link to their excellent and reliable hosting.
Don't believe any domain or hosting company that says you need to buy emails or page builders. Just get the bare minimum purchased and the rest will be handled in the sections following this one.
Now when it comes to list building, you're also going to need an email autoresponder system. Many people think you have to pay for this upfront, but even the top tier auto responder companies have plans that allow you to begin list building at no cost. I use and recommend AWeber and they have an offer where you may get started for free and add up to 500 subscribers before you need to pay the $19 a month fee.
Whenever you make your decision on which company to sign up with, don't make it with the intention of having to transfer your list from one company to another later. You want to build your list on the company that you will be staying with so that you don't have to export your subscribers elsewhere later. The concept of building a list from scratch also means working smart as you move forward.
Conducting List-Building Niche and Demographic Research for Free
Before you can begin building a list, you need to conduct some research about your niche and the demographics you'll want to bring on as subscribers. Never go by what you just think you know.
There's a lot of information online about the needs, goals, and behaviors of your target audience that can open your list up to a wider range of people who will be interested in hearing from you as a niche leader.
One of the easiest free ways to do this is to use free keyword tools. You can start with a broad keyword and drill down into more targeted long-tail phrases that tell you more about the prospective customer and what they want to know.
You can also pay attention to news sites to see what's emerging as topics people are interested in. Google even has an Alerts system where you can have it notify you directly whenever there's something new publishing about your niche topic.
Some niches have both consumer and industry publications that are released as magazines – either online or offline. If they're online, you can sign up to their newsletters for free.
If they're offline, you can find copies at libraries to read if you need to. Some libraries also have programs where you can check out digital publications at no cost, too. So whether it's an industry magazine detailing everything hot that month in your niche – or a book on the topic, you can increase your knowledge to share with your soon-to-be subscribers.
You can learn a lot about your niche and demographics by watching the competition. You'll be able to see their social media content and gauge interest based on views, comments and shares.
Forums and social media groups are also good places to gather ideas and information from. Whether it's a standalone forum on your niche topic, where you can read through the threads and comments – or a Facebook group where people are participating, it can give you tons of free insight.
There are different, free artificial intelligence (AI) tools that you can use in a variety of ways to increase your knowledge about your niche and demographic. For example, you can use some AI tools to give you an analysis of a competitors' website that tells you what their most popular content is and how users behave on their site.
You can also simply ask AI to give you a rundown of the most popular subtopics within your niche, along with demographic information that ranges from basic things like age, gender, income level, etc. to more in depth information about buyer behavior and details about their goals and needs.
Lead Magnet Ideas That Won't Cost You a Penny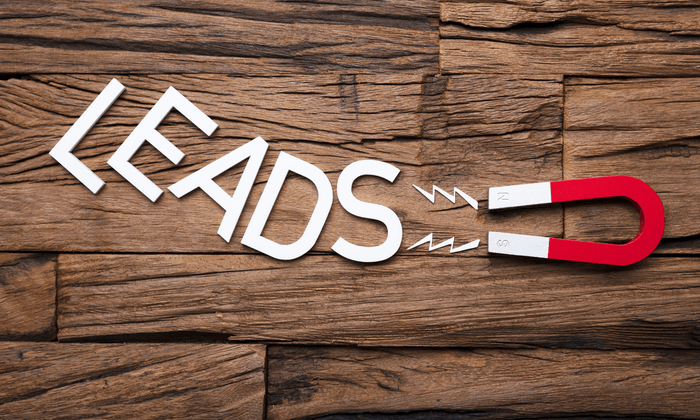 In order to get people to hand over their contact information in exchange for a free gift, it has to have value. But that doesn't mean you have to spend money creating the gifts that you give to your subscribers.
For example, you can write a full eBook or report to give to your prospective subscribers without having to pay for a ghostwriter or even for private label rights, readymade content.
If you don't have the talent to do this yourself, there are also free AI tools that you can use to come up with this content on your own. It can brainstorm ideas, outline for you and write it in full.
Checklists and cheat sheets are also always appreciated by potential subscribers when the item has the ability to help them shortcut a process or ensure that they won't miss a step.
You can record a simple video course instead of creating an eBook as your free gift. If you use a free tool like CamStudio, you can make a screen capture recording of an over-the-shoulder tutorial where you're teaching your audience how to do something online.
You can also create a case study of something you've done that you want to share with your readers. This can be detailed in videos, an eBook or even as a series of password-protected blog posts.
If you're networking with other online entrepreneurs, you can come up with a list of questions to ask another expert, like one of your competitors, and invite them to record an interview with you that you give away as a list-building gift.
You can even use free stock photo sites and free graphic design tools like Canva to create product images like eCovers or other items to showcase your free gift on your landing page.
You Don't Need Expensive Page Builders to Build a List
The purpose of your landing page is to host the copy that will convince people to get on your list and the form that allows them to do so. You may see top marketers using the latest page building tools.
You don't have to do that. In fact, once you have your domain and hosting set up, all you need to do is install WordPress for free and you can build as many pages as you want at no additional cost.
Another thing you can do is use the built in landing page creators that Aweber and other email autoresponder systems allow you to use. You can even customize the URL to your landing page.
Aweber, for example, has a ton of pre-made landing page templates that are already designed in a professional manner to allow you to build a list with. But they also offer an option to build it from scratch.
Once you have a landing page created, you can add the form to it. Aweber and other systems have premade templates for those, too. They have a template gallery where you can choose different layouts, designs, and more.
For example, in the home category, they have 104 options to choose from. If you're in the make money online niche, they have 44 options. The travel niche has 75 – and so on.
Then you can customize these landing pages and opt in forms with whatever wording, colors and options you prefer. What you have to do is create the landing page copy. This is something you want to take your time creating.
AI tools can help you with every aspect of this if you want, from the main headlines to the bullet point lists and call to action (CTA) statement. It can even help with the image or video that you use above the fold to represent the gift to the audience.
Another good thing about using free tools to build your list with is that you can also adopt a split testing strategy where you are pitting two different landing pages against one another to get them to optimal performance.
You might be swapping out headlines, bullet points, or even the form itself with a different template that you were able to use without having to pay someone to design it for you.
Putting Together a Free Multimedia Strategy for Building a List from Scratch
When you begin the process of actually sending traffic to your landing pages, you want to use a multimedia approach. In every demographic, you are going to find people that have personal preferences for text, video, images, or even audio.
When you are using text, you want to make sure that your writing is casual and conversational for social media and that it provides value and has a strong call to action with every post that you make.
If you are using video, you want to make sure you have the length of the video right for whatever platform you are choosing to use. For example, YouTube videos can be longer than TikTok videos and the audience will have preferences for each platform.
You also might want to consider the use of live video such as Facebook live if you want to have some sort of interactive session with your target audience and answer questions or provide some sort of value to them in the hope of getting them to go to your landing page.
With video content, you'll have to grab the attention of the person scrolling through their social media platform, and make sure that the graphic is appealing and clear with the enticing call to action.
If your plan is to use audio as a media format, such as the creation of an audiobook or podcast, you want to not only record audio that has your call to action verbalized, but you also want to use show notes in the description that make it clear to your listener what the episode is about and what they need to do next.
You can use this media on a variety of different platforms and with different strategies to get people to go to your landing page and sign up for the free gift you are offering. First, let's talk about the use of social media.
This is something that just about everyone is using in one way or another period you may have individuals who are spread across a variety of platforms, and some that are very loyal to one particular platform.
So you want to make sure that when you are considering posting on a platform for your free list building efforts, that your audience is actually present and active on that site or app.
Facebook allows you to build a page that can be integrated with Aweber. But you can also start a group for your niche topic and deliver tons of value to your members and then deliver a call to action for them to follow the link to your landing page to get their free gift.
Facebook also allows you to have events and live stream to your audience. With YouTube, you can start a channel and leverage it as the second largest search engine online.
You'll want to optimize your videos just as you would blog posts, with keywords in the title and description area, and also focus attention on the thumbnail image, which is your first impression and chance to pull in viewers and make them subscribers.
TikTok also uses video, but it's more for shorter-form content that lasts anywhere from 15 seconds to 3 minutes, preferably. It can go longer, but most users on that platform want bite-sized value and CTAs.
You can build a list there using LinkTree in your bio where you list more than one link, or simply have the link to your landing page in your profile's bio area so that you can verbally tell people to follow the link in your bio to get their free gift.
Instagram is similar to how TikTok works link-wise, but it uses a mix of video and images. You're allowed to link out from your bio there, too – so you can use LinkTree or the raw link to your landing page.
Pinterest is similar, but you have to focus on images that stand out with clear text in the image for what it's about. Similar to YouTube's thumbnails, it's a first impression and you want to take time to make the images look amazing, using free templates on Canva and free stock photos if you need to.
Another way that you can use multimedia to build a list without using social media is to have a product launch period this can be a text eBook that you put together or a video course.
You don't have to pay anything upfront to list it on a platform like Warrior Plus or JVZoo. They will take a portion of the sales as the fee when they come in. But it does allow you to recruit affiliates who are your direct competitors and whose lists mirrors exactly what you want to have your subscribers be.
When these individuals promote for you, and their customer buys, they will receive a confirmation email allowing them to be on your list for more information. All this will cost you is time in creating the product.
If you don't want to put together a product launch, you can also host a giveaway event or a webinar where people attend and sign up in exchange for the value that they get. With a giveaway event, they will pick and choose whose offer they sign up to download.
With a webinar event, they will be signing up ahead of time to be able to get the access code that will allow them to attend or download the recorded version to watch or listen to later.
Even if you don't have the money for webinar software, you can still create something that you can record and use as a lead magnet. Or, you can be available as one of the niche experts whenever someone else is having a webinar and needs a panel of people to talk about the topic with their audience.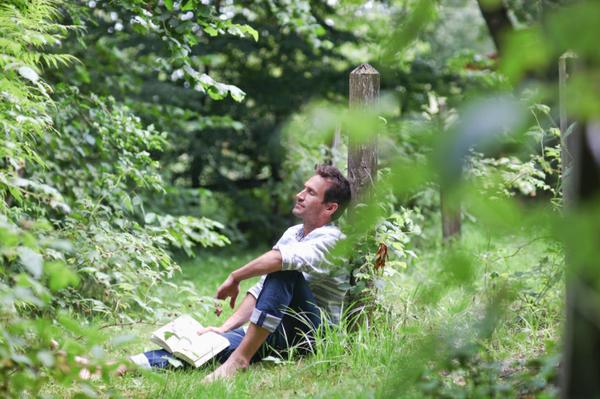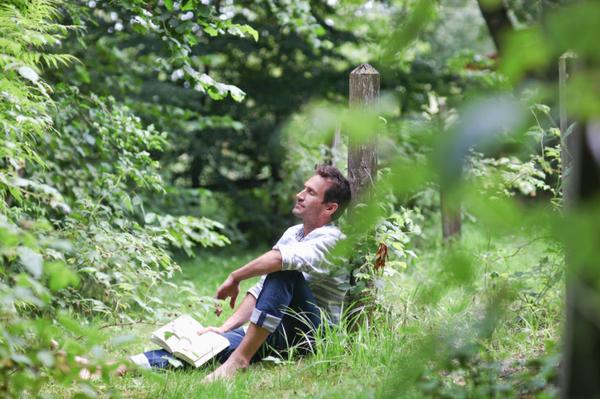 When and How to Begin Investing More in Your List Building Efforts
Eventually, you're going to come to a point where free list building is still happening for you, but you want to ramp things up. This is beneficial when you have a little bit of money to reinvest in your business.
For example, if you are using one of the auto responder tools that is running ads in your emails until you become a paying customer, you may want to invest in a paid option that will remove those ads.
You may want to start spending some money on private label rights content that will allow you to bring in more visitors with your blog, social media profiles, and even to act as lead magnets to entice more people onto your list.
You may want to higher a virtual assistant or a different type of freelancer to assist you with getting your tasks done each day regarding list building so that you can focus on other things.
For example, a virtual assistant can handle the publishing of content to your blog, they can schedule your social media posts using a tool like Hootsuite, and they can respond to any inquiries from people who want to know more about your business and direct them to the landing page.
You might even find a tool like a chat bot that you want to install on Facebook or on your own website that helps answer common questions and direct people to get on your list for more information.
If you have tired of the free platforms like WordPress and templates that are available to you, you can always level up with a top tier page builder or paid for web designers, graphic designers, and ghostwriters to help you with your list building efforts.
But none of this is required in order to get the ball rolling. You want to start building your list from day one period don't worry if you don't have the budget to afford all of the top tools and assistants.
There are ample free tools, templates, and systems that you can use to be competitive with your list building strategy. As long as you are willing to do the work and leverage the tools that are available to you, nothing will be stopping you from building a large list of subscribers on nothing more than a $5 a month budget.
I'm Wall Street Journal and USA Today bestselling author, independent publisher, and serial entrepreneur Connie Ragen Green and would love to connect with you. If you're new to the world of online entrepreneurship please check out my training on how to make your first income online at 3 Day eBiz (Use Code: MAKEITHAPPEN to Save) and learn how to gain an unfair advantage when it comes to building a lucrative online business.