How to Build Customer Loyalty Through the Post-Purchase Experience
Customer loyalty is a vital aspect of any business. Instead of spending a fortune on acquiring new customers, tapping into the potential of repeat customers can provide a steady stream of sales, ensuring long-term success for your brand. You'll want to build customer loyalty after someone makes a purchase.
Moreover, satisfied customers become your brand's most influential advocates, spreading the word about your products and services, bolstering your reputation, and propelling your brand to new heights. If you aspire to build a devoted customer base, the key lies in creating an exceptional post-purchase experience. In this article, we will explore strategies that online entrepreneurs can implement to ensure their buyers receive a smooth and seamless post-purchase experience, emphasizing the sale of digital information products and courses.
The Essentials of a Good Post-Purchase Experience
When customers make a purchase, they have the choice to buy from you again or go to someone else. Their decision depends on the first purchase experience and how you treat them afterward. Every interaction you have with your customer after the purchase influences their decision-making process. Therefore, it is crucial to focus on the following elements to provide an excellent post-purchase experience:
Clarity: It is essential for customers to easily understand processes like shipping, refunds, and other related procedures for your digital information products and courses.
Communication: Prompt and frequent communication with your customers is vital. Keeping them informed about order updates, shipping details, and any relevant information helps in reducing their concerns and building trust.
Proactive Support: Provide comprehensive materials and support to help customers use your info products and courses effectively, ensuring they derive maximum value from their purchase.
Feedback and Improvement: Actively seek feedback from your customers and continuously work on improving your products and services based on their input. This shows that you value their opinions and are committed to delivering the best possible experience.
Map out the Customer Journey
To create the right post-purchase experience, it is essential to have a clear understanding of your customer's journey. Put yourself in your customer's shoes and visualize the steps they go through after making a purchase. Walk through the entire process, including the confirmation email, status updates, and the usage of your digital information products and courses. To ensure you meet their expectations at each stage, ask yourself questions like: What are the customer's expectations? Are you meeting those expectations? By mapping out this journey, you can identify potential areas for improvement and refine your post-purchase experience.
Lay the Groundwork Pre-Purchases
A good post-purchase experience starts with setting the right expectations. Before customers make a purchase, ensure that you communicate clearly about your digital information products and courses. Provide details about features, pricing, payment terms, shipping information, as well as the returns and refunds policy. One effective way to accomplish this is by creating an FAQ page that addresses common questions your customers may have. Continuously update this page as you interact with customers and encounter new queries.
Keep in Touch with Updates
One of the main sources of customer dissatisfaction after a purchase is a lack of communication. Customers become concerned if they experience long waiting times for their orders without receiving any updates from the seller. To address this, establish a system for keeping your customers informed throughout the process. Send a confirmation email at the time of purchase, including shipping information and other essential details. Provide regular status updates via SMS or email, notifying customers about any progress or changes in their order. Additionally, you can go beyond order updates by sharing educational content or exclusive deals to provide added value and build a stronger relationship with your customers.
Give the Support Your Customers Need
Considering the digital nature of the products and courses you sell, it is crucial to offer robust support to your customers. Provide multiple channels of support, such as live chat, social media platforms, and email support, allowing customers to reach out to you in the most convenient way for them. Being responsive and addressing their queries and concerns promptly is key to ensuring customer satisfaction. Moreover, provide comprehensive support materials, including how-to guides, product care tips, and instructional videos that assist customers in effectively utilizing your digital information products and courses. Going a step further, consider creating an online community where customers can engage with each other, share ideas, and connect with you directly if needed. This customer-centric approach fosters a sense of belonging and contributes to long-lasting relationships.
Create a Smooth Return and Exchange Policy
Contrary to the common fear of lost revenue, creating a return and exchange policy that makes it easy for customers to return unsatisfactory products can lead to higher customer satisfaction and loyalty in the long run. Knowing they can return a product if it doesn't meet their expectations instills confidence in your brand and encourages customers to make more purchases. A generous return policy demonstrates your commitment to addressing customers' needs over solely focusing on profits. Ensure that your return policy includes a reasonable return window, free shipping for returns, and any necessary rules or restrictions. The smoother and hassle-free the return process, the more it enhances your customer relationships.
Offer a Loyalty Program to Build Customer Loyalty

Implementing a customer loyalty program can significantly boost repeat purchases, increase customer engagement, and improve the overall customer experience. A well-designed loyalty program includes a reward structure that motivates customers to continue engaging with your brand. Consider offering redeemable points, exclusive discounts, free products, early access to new products or promotions, or other appealing incentives to reward repeat purchases. Providing program participants with exclusive access to new products and content before their official release can further build customer loyalty and generate excitement among your audience.
Seek Additional Feedback for Your Interaction
Continuously gathering feedback from your customers after their purchase is crucial for understanding their satisfaction levels and identifying areas for improvement. By soliciting feedback, you demonstrate that you care about your customers' opinions and are dedicated to providing an exceptional experience. Utilize online survey tools like Survicate or Delighted to create email surveys that offer a convenient way for customers to share their comments and suggestions. Analyze the feedback received and leverage it to make necessary adjustments to your products and services, ensuring that you meet and exceed customer expectations.
Building Relationships After Someone Purchases One of Your Products or Courses Online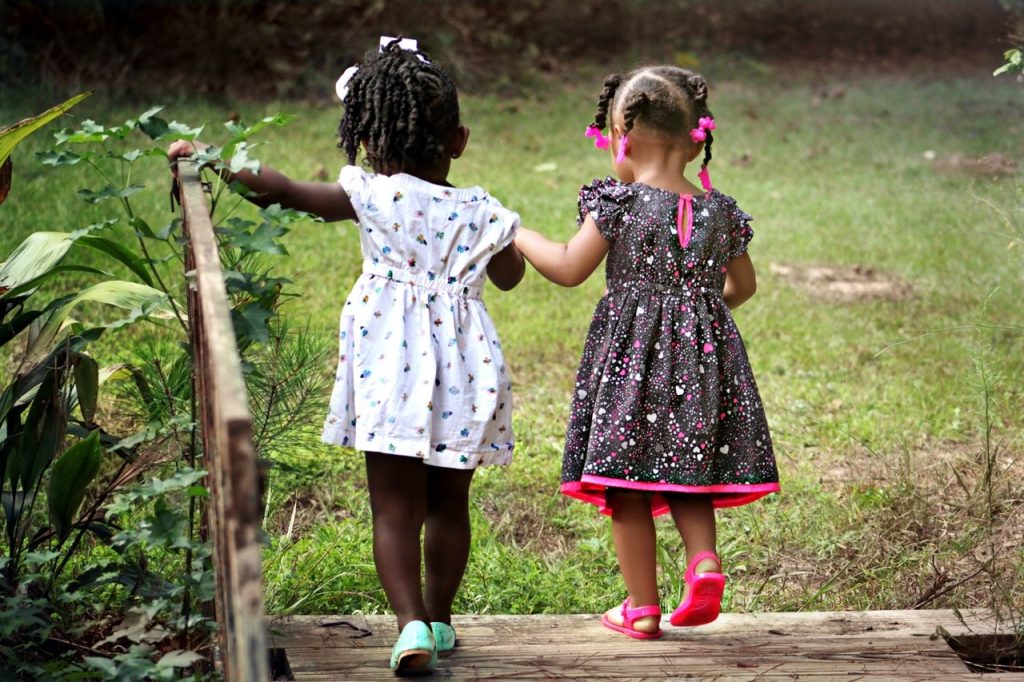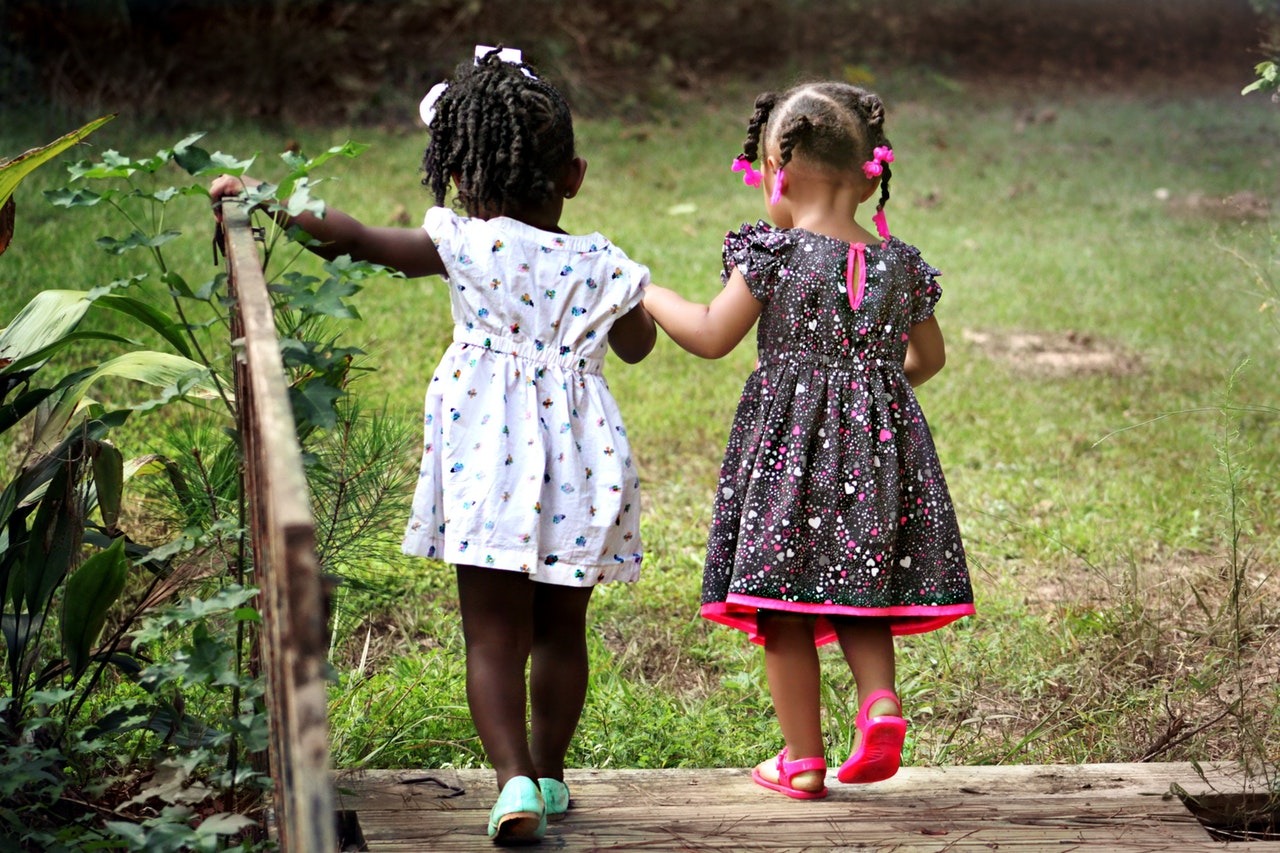 Building a strong and lasting relationship with customers after they purchase one of your products or courses online is crucial for fostering customer loyalty and maximizing their overall satisfaction. Here are some effective strategies to build and nurture relationships with your customers in the post-purchase phase:
Personalize the Experience: Treat each customer as an individual and tailor your interactions accordingly. Use their name in communications, refer to their specific purchase, and offer personalized recommendations or content based on their interests and preferences. This personal touch helps customers feel valued and appreciated, strengthening the connection between them and your brand.
Follow-Up Communication: Don't let the post-purchase phase be the end of your communication with customers. Follow up with them after they have received and used your product or completed the course. Send a personalized email or message to inquire about their experience, ask for feedback, and address any concerns they may have. This proactive approach demonstrates your commitment to their satisfaction and opens the door for further dialogue.
Provide Additional Value: Offer ongoing support and value to your customers even after they have made a purchase. Share relevant resources, articles, or tips related to the product or course they purchased. Provide exclusive access to additional content or bonus materials that enhance their learning or product experience. By continuously delivering value, you establish yourself as a trusted authority in your niche and reinforce the customer's decision to choose your product or course.
Engage on Social Media: Utilize social media platforms to engage with your customers and create a sense of community. Encourage them to join private groups or communities where they can interact with fellow customers and share their experiences. Regularly post relevant and engaging content on social media to stay connected with your audience and encourage conversations around your brand and offerings.
Offer Exclusive Benefits: Treat your existing customers as VIPs by providing them with exclusive benefits or offers. This could include early access to new products or courses, special discounts or promotions, or invitation-only events or webinars. By making your existing customers feel valued and giving them access to unique opportunities, you deepen their loyalty and strengthen the relationship.
Implement a Customer Loyalty Program: Develop a structured loyalty program that rewards customers for their continued engagement and purchases. Offer tiered rewards based on their level of participation or spending. This can include points-based systems, tiered membership levels, or exclusive perks and benefits. A well-designed loyalty program not only incentivizes repeat purchases but also fosters a sense of belonging and recognition among your customers.
Actively Seek and Implement Customer Feedback: Regularly collect and analyze feedback from your customers to gain insights into their experiences and preferences. Use surveys, polls, or direct communication channels to ask for their opinions and suggestions. Actively respond to their feedback and implement relevant improvements based on their suggestions. By involving your customers in the evolution of your products or courses, you demonstrate that their input is valued, and you are committed to continuously enhancing their experience.
Provide Exceptional Customer Support: Offer reliable and responsive customer support channels to address any issues or inquiries your customers may have. Ensure that your support team is well-trained and equipped to handle customer concerns promptly and professionally. Strive for quick response times and effective solutions to build trust and reinforce a positive customer experience.
Celebrate Milestones and Anniversaries: Recognize and celebrate important milestones with your customers, such as the anniversary of their purchase or course completion. Send personalized messages, exclusive offers, or small tokens of appreciation to acknowledge their loyalty and commitment to your brand. These gestures make customers feel valued and reinforce their connection with your brand as you build customer loyalty that makes a difference.
Remember, building a relationship with customers after they make a purchase is an ongoing process that requires consistent effort and dedication. By focusing on personalization, ongoing communication, added value, and exclusive benefits, you can create a strong bond with your customers that goes beyond the initial transaction. A satisfied and engaged customer is more likely to become a loyal advocate for your brand, driving repeat business and attracting new customers through positive word-of-mouth.
Go Above and Beyond As You Build Customer Loyalty
While meeting your customers' needs and expectations is vital, going the extra mile can create a memorable experience that sets you apart from your competitors. Occasionally surprising customers with freebies or personalized coupons to express gratitude shows that you value the relationship beyond mere transactions. By demonstrating a genuine interest in fostering a lifelong connection, you enhance customer loyalty and inspire positive word-of-mouth recommendations.
In conclusion, driving customer loyalty through the post-purchase experience is critical for online entrepreneurs selling digital information products and courses. By focusing on clarity, communication, proactive support, feedback and improvement, entrepreneurs can ensure customers have a seamless and satisfactory experience.
Mapping out the customer journey, establishing clear expectations, keeping customers updated, providing robust support, offering a smooth return policy, implementing a loyalty program, seeking feedback, and going above and beyond are all strategies that can contribute to creating an exceptional post-purchase experience. By prioritizing customer satisfaction and loyalty, online entrepreneurs can establish a devoted customer base and achieve long-term success in their business endeavors.
I'm Wall Street Journal and USA Today bestselling author, independent publisher, and serial entrepreneur Connie Ragen Green and would love to connect with you. If you're new to the world of online entrepreneurship please check out my training on how to sell yourself at Sell Yourself and Your Stuff and learn how to gain an unfair advantage when it comes to building a lucrative online business.