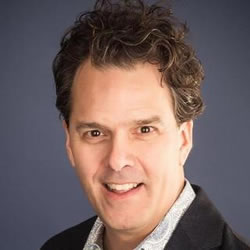 It was one of my goals to interview internet marketer and marketing strategist Brian G. Johnson during 2015, and it finally happened last week. He and I first met online several years ago through mutual relationships and finally in person in Atlanta at the NAMS conference. At the beginning of this podcast I told Brian I believe he and I are having more fun as online marketers, authors, and entrepreneurs than anyone else I can think of in this business.
Brian is the author of the bestselling book Trust Funnel: Leverage Today's Online Currency to Grab Attention, Drive and Convert Traffic, and Live a Fabulous Wealthy Life, and I highly recommend you read it and implement what he is teaching there. We get into a deep discussion on this idea and concept of building trust in life and in business which I believe you will find fascinating as an entrepreneur. His thoughts on this topic are true bits of wisdom.

What I didn't find out until later was that Brian and myself share something in common – we are both dyslexic and have both turned that into an asset in our lives. Perhaps we see things differently from most other people. Perhaps we empathize with others more than the average person and want to be helpful. Or perhaps it is simply a coincidence, along with the fact that we both love dogs. At any rate, Brian has been able to create a life and a lifestyle few can claim, and that's why I reached out to him in the first place.
I resonate with Brian's primary goals and mission, which is to:
Help others achieve their individual goals and personal dreams online
Have fun!
Make money
I'm sure you can relate to this line of thinking as you build your own online business. Listen to this podcast, read Brian G. Johnson's book, and then take massive action to achieve your own goals and dreams. Learning from and emulating the success of others makes everything possible.
Subscribe To All Interviews In My Podcast Series
Visited 1 times, 1 visit(s) today