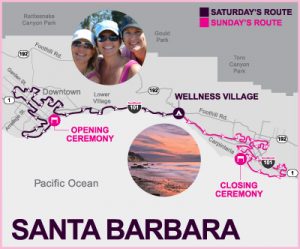 In October of 1992 I found myself in the office of an oncologist who was telling me that I most likely had less than a year to live. At some point I stopped hearing his voice, and the words hung like a cartoon bubble above his head. I was nodding, not understanding what he was talking about, and as the ceiling fan turned I was aware that my face was cold, wet from my tears. I had two initial thoughts; thank God I do not have young children to care for and that even having a million dollars in cold cash would not be helpful in this situation.
The next week was a blur, filled with visits to two other doctors (I was hoping one of them would say something more encouraging) and grueling tests to determine how they would proceed next. I was forced to sort out all of this information and make a decision, and on Thursday, October 8 I underwent a radical mastectomy that would leave me exhausted and disfigured. A couple of days later I removed the bandages and peered in the mirror to see what my new reality looked like. I was hollow on my right side, with a twelve inch scar going diagonally down my chest. It wasn't pretty.
What followed over the next six months made this first week seem like a visit to Disneyland. The treatment almost killed me, but it allowed me to discover who I was and what I was made of. It turns out that I'm a fighter, and that my life is more important than I ever knew. This may sound odd, but I did not fully appreciate the gift I had been given until it was possible that it would be taken away from me.
I faced each day and each new obstacle bravely. It got much worse before it got better, with additional operations and treatments necessary to keep the cancer from spreading to other areas of my body. At one point I even gave permission for my tissue to be shared with other hospitals around the country because of my rapid cell growth, and I was there when more than twenty people from the hospital carried little pieces of me in small coolers to get to the airport quickly for their flights. One day I looked around the waiting room and counted how many of us had a drained safety-pinned to our shirts. We were a sad bunch, but we felt like this was our second chance to make a difference in the world.
I was not the best patient. There was the time when I made a volunteer cry when I yelled at her to get out of my room. Another time I told the surgeon he was an idiot for making some of the suggestions he was forcing me to hear, like having my head shaved now to avoid the look of losing my hair over a few weeks. I am not proud of what I said or did, but it was my way of dealing with some of the pain and anger of what was happening to my body.
Now I treat each day as a gift from God. Each morning when my feet hit the floor I say a prayer of thanks for the life I have been able to create for myself since that dark period in the 1990s. when I came online in 2006 I looked up my first oncologist and wrote him a letter. I thanked him for saving my life, apologized for my ugly behavior, and told him what I was doing with my new business. I told him that I was devoting the rest of my life to helping others live the life they deserve.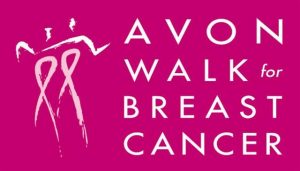 In honor of twenty years since I was first given encouraging news regarding my chances of survival, I am walking in the Avon Breast Cancer Walk 2013 in September in Santa Barbara. I need your help to train for this thirty-nine mile (63 kilometer) walk over a two day period. I have also pledged to raise some money to help find a cure for this insidious disease. Please visit my page and also leave a comment here to let me know I can count on you.