How to Sell eBooks Online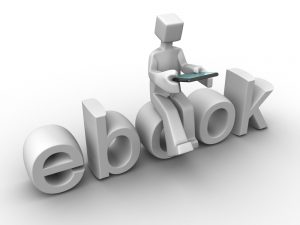 An eBook is an electronic version of a book in print. Long before Amazon created the Kindle readers, people decided to sell eBooks on the internet. This was so that readers could have a copy in their hands within seconds instead of having to wait until the paperback or hard cover version was available at their local bookstore or arrived through the mail.
The idea and implementation of books consisting of electrons being sent through cyberspace from one person to another was appealing from the very beginning. If you chose to print out your eBook that was always an option. If reading the book on your computer screen was more comfortable, that was an option as well. And finally we had smart phones and tablets, so if reading on a smaller device was of interest to you it was also there.
I can remember almost a decade ago now meeting a friend for lunch. Under his arm he had a file folder which contained the printed out copy of an eBook he had purchased online. The topic was "restless leg syndrome" and he had purchased it for a friend who was struggling with this condition. He had paid twenty-seven dollars for it and felt like it would be worth every penny in alleviating some of the agony of his friend's situation. This was excellent research for me in terms of what the purchaser of an eBook might be thinking when they consider the product being offered on the Internet.
But what about the marketing possibilities for eBooks versus printed ones or even those on Kindle? Could you sell more copies of your book and ultimately earn more income using this mode of delivery? In many cases, yes.
Many of us continue to sell eBooks on various topics. We set them up on a "stand alone" website with its own domain name. The download is available immediately after someone purchases and is protected in a membership site to deter buyers from sharing the content openly.
Remember that you cannot use this model if you are simultaneously going to sell your eBook on Amazon through their Kindle Select program. There are strict rules about this. What I am recommending is that you sell your eBook yourself first and see how well it does. You can typically sell it for twenty dollars or more, whereas on Amazon the pricing will be less than ten dollars for best results. Niche topics may even do better on your own site than they would on Amazon, regardless of the price.
Becoming an author is a worthwhile goal. Selling many copies of your work over the years can be challenging, but if you sell your eBook online on your own site you may be pleasantly surprised at your results. Learn more about marketing eBooks and see where this can take you.
My friend and colleague Jim Edwards has the most complete and professional training on how to write, market, and sell eBooks on any topic. This training will teach you everything you need to know from start to finish and is priced so that everyone is able take advantage of Jim's knowledge and expertise. Take a look and decide for yourself.
I'm Connie Ragen Green, online marketing strategist, bestselling author, and international speaker on the topics of entrepreneurship and inner game mind shifts. Let's connect to see how I may best serve you in the near future. And please be sure to check out my popular training on affiliate marketing.
Visited 1 times, 1 visit(s) today