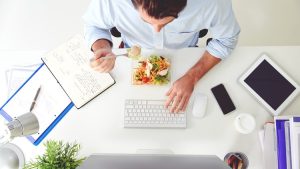 Welcome to the 21 Day Productivity Challenge for building your online business. I believe that it takes at least 21 days to acquire new habits, so that's why I chose 21 as the number of days for this challenge. Online marketing success takes hard work and dedication. If you would like to join this challenge, simply leave a comment here stating your intention to complete the work. Every day, for the next 21 days, visit this post again and find out what that day's challenge is.
I will not be sending daily reminders. Becoming an entrepreneur requires that you take the initiative to do what is necessary to achieve your goals. To your success!
Day 1 – Write down your USP (unique selling proposition) in 50 words or less, and share it out loud with at least 10 people. This is mine: I teach new entrepreneurs how to build a profitable online business, both by creating their own digital information products and by promoting affiliate products to their target market. This allows them to work from home, or from wherever they have an Internet connection.
Share your own USP as a comment when you tell me that you intend to complete this challenge.
Day 2 – Set up a new WordPress site with an optin box and a thank you page. Write one post, and complete your 'About' page. This site will be used for lead generation and list building. If you need something to sell on this site, put together a PLR product from Nicole Dean's site. This site will soon become another income stream for you. This should all be set up during the next 7 days.
"How am I going to live my life today, in order to create the tomorrow I'm committed to?" ~Tony Robbins
Day 3 – Create a short report to use for your free giveaway on your new site. I have found that a written report, about 7 to 15 pages long, represents me best in this case, rather than using an audio recording or a video. You may choose to use PLR (private label rights) for this to get it done quickly. Take a look at my favorite site for PLR. After you have put together your report, convert it to PDF and then use an FTP program to upload it to your site. You may also upload it to the media library on your blog. Don't let the technology stand in your way. Take it as a challenge and know that you can do anything you set your mind to do. If I can do this, YOU can do this!
Day 4 – Write 5 autoresponder messages to go out to the people who opt in to your list. Remember that these early messages are meant to create trust between you and your prospect. Get to the point, deliver on your promise to give them more information on your topic, and be sure to ask them to click in each message. Take a look at my Autoreponder Ecourse if you need help with this.
Once you have written your email messages and loaded them into your autoresponder, subscribe to your own list. That way you will always be at least one day ahead of your subscribers. You want to experience what it's like to receive emails from yourself. You will be looking for various things, including the tone of your message, making sure your links are clickable, and overall appearance. Years from now these messages will still be welcoming new prospects, so make sure you are sending the message you intended to send.
"Writing is easy. All you have to do is cross out the wrong words." ~Mark Twain
Day 5 – Write two articles, 400 to 500 words long. Post one to your blog now, and set one to publish two days later by using WordPress's advanced post feature. Submit the two articles to IdeaMarketers. If this site is new for you, sign up for a free account. It's important to use several article directories to publish your articles. Include a link back to your new site in the resource box (author's bio box) for both articles.
By now you should feel more productive than ever, and excited at the thought of success.
Day 6 – In order to make money in any business, you must make a sale. We will discuss creating your own product later on, but the best way to get started right now is to promote an affiliate product. I only promote and recommend what I have purchased and benefited from personally, but that is your decision. Think about what you have purchased and loved, and then join that person's affiliate program.
I also use Clickbank regularly for this. Sign up there so that you can get paid, then go over to Clickbank's Pro Search Engine and sign up for a free trial. I have a lifetime membership at this site because I use it every week to find new products to recommend to my market. Choose 2 or 3 products to recommend, get your affiliate link, test your link to make sure it goes where you want it to go, and then write a blog post about it. This post should be at least 400 words in length. Use anchor text to link it to your post.
At this point, you may be stuck or overwhelmed with the technology. If so, take a look at my Perpetual Motion Motion Machine course. It covers everything I am sharing here, and much more.
Day 7 – Make a list of the people who are working actively in your niche. Contact 5 to 10 of them and ask if you may interview them. The relationships you build in this way will be priceless. Be prepared to give them a link to your blog so they can get a better idea of who you are and what you have to offer.
When Armand Morin asked me to do this in 2008, I was not sure who to add to my list. Once I started writing down the names of people to contact, I realized that these would be the people I could do Joint Ventures with in the future. Several people agreed to let me interview them within the first 30 days, and more agreed to it later on. Remember that these must be people who are doing something very similar or complimentary to what you want to do in your business.
Day 8 – Host your own teleseminar. If I would have to name the single activity that built my business, it would be teleseminars. During an 18 month period I hosted a free call every week. I continue to host free calls at least once a month even though my business has grown dramatically. You can create products from these calls, interview others in your niche, and get used to the idea of speaking publicly on your topic.
This is the area that most new people seem to discount. I hear so many excuses as to why they are not doing their own calls regularly. Yes, it's uncomfortable at first, but after a few weeks you will get used to it and even enjoy it. During my first couple of months I had no one on my calls, but with the social media now available you will have an audience of people who are likely to join you.
Don't make the mistake of using a free service for this valuable part of your business. I've been using Instant Teleseminar since they began in 2007, and their 'fill in the blanks' templates have become the standard in every niche you can think of. Send me a tweet when you get ready for your first, or next, teleseminar and I will share it with my followers.
Day 9 – Now it's time to promote your teleseminar. Create an event at Facebook and at LinkedIn. This is a simple step by step process that allows you to invite your friends and connections on these sites to your call. I recommend inviting them 7 to 10 days before your teleseminar to give enough time for planning and promotion. This also lets you know who may be a good prospect for you from this group of people.
If you aren't sure exactly how to set up these events, Google for the information. Entrepreneurs are resourceful and get things accomplished!
Extra Credit – If you are staying on task with this challenge, you may want to take the next step. This involves setting up a secondary niche for another stream of online income. I always start with PLR, and Nicole Dean has an excellent selection of topics on her site. Choose a niche and spend a few dollars on the PLR to get you started.
Day 10 – Hooray! You are almost at the halfway point for the 21 Day Productivity Challenge. You can do it – I believe in you!
Today I want you to start a discussion thread on Facebook and ask a question about your niche. Let me know when you do this by leaving a comment here and I will come over to Facebook and comment on your page. This will let my friends know who you are and what you have to offer.  This is how you find out what people want and how they really feel. Remember, you will make money by serving others and addressing their needs.
Day 11 – Now it's time to join some forums. This is an excellent way to connect with people who may be interested in what you have to offer, and those who have information that will help you to achieve your goals. You may also meet people there who would make good JV (joint venture) partners for you, now or in the future.
Go to Google and type in your niche and the word 'forum' – such as real estate forum or tennis forum. I am a member of several free forums and two paid ones right now. One thing you will want to do is to add your website URL to your signature line. This will bring you business over time, without you having to do anything else. Leave a comment here to tell me which forum you have joined.
Day 12 – Create a short video and upload it to YouTube. Use OneTrueMedia.com or Animoto.com to get started. Videos are easier than ever before, it's fun to create them, and people will be able to find you easily by the keywords you use. Leave a comment here to give us the link to the video you create. Take a look at my YouTube channel to get an idea of how I am starting to incorporate videos into my online marketing strategy.
Day 13 – Think of this as a 'social media' day. Change your profile on Twitter to reflect the new site you set up during the first few days of this challenge. Send a tweet announcing your new site, and ask people to take a look. Do the same thing on LinkedIn. Then go over to Facebook, make sure you and I are friends, and tell me about your new site on my wall. Mention the 21 Day Productivity Challenge so I know who you are and what you are referring to.
Day 14 – Now it's time to send a press release to tell the world what you are doing. Google for 'free press release services' to find a site where you can write one for your business. Then come back here and give us the link to your press release to give yourself some additional exposure.
Day 15 – Find a local networking meeting you can attend during the next week. The local Chamber of Commerce offers events for non-members, Rotary and Kiwanis groups are very good, and Meetup groups are also available. I attend several of these a month, and this has made a huge difference in how I approach my own business. Google for the information you need on when and where a group will next be meeting, and let me know which group you plan on connecting with. This will build your self-confidence and open doors for you in your city.
'If you are willing to do for a year what others won't, you'll live the rest of your life the way others can't.' ~Unknown
This has now become my reality. You can do the same thing if you are willing to lay the foundation during your first year working on the Internet.
Day 16 – Create a 7 part e-course to give to your list and to use as a new optin bribe on the next optin page you create. Simply announce to your list that you have written some training for them, and then give them the opportunity to receive it each day over the next 7 days, to download it all at once, or to opt in to receive it later on. Each day you will give them some details of what you are teaching. Include links to your own products or to affiliate products so that your prospects will understand from the very beginning that there is always something for sale. These e-courses continue to earn me money, even though I set up some of them more than three years ago!
Day 17 – Decide on a product you can create quickly, and begin your product outline to plan out exactly what you will include. I recommend that you create a digital product for easy creation and delivery. I tend to write most of my products, and then add audio and video (webinars) to include as much information and value as possible.
Each product you create gets its own domain name and mini-site. These can be set up easily using the Marketer's CMS theme or Optimize Press theme. Let us know what you will create and where it can be found.
Day 18 – We're down to the wire now, so keep up your pace and enthusiasm to make the most of these last few days. Schedule a teleseminar on your topic and promote it by creating an event on Facebook. be sure to invite me so I can help you to promote it as well. Schedule it for 7 to 10 days from now to give yourself time for the marketing. You should now be hosting a free call once a week, and promoting an affiliate product during your call. I asked you to do this on Day 8 of this challenge, so this should be at least your second teleseminar. If you need a 21 day trial for $1 of the teleseminar service I have been using since 2007, go to Instant Teleseminar (my affiliate link).
So far, not one person has met this challenge by completing each day's activities. If you believe that you have, please leave me a comment here so that I can take a look at your site and what you are doing. There is very little true competition on the Internet because most people do not follow through. Be the exception to this by finishing this challenge!
Day 19 – Contact several people from the list you made on Day 7 and see who is willing to do a cross-mailing with you. This means that you will mail your list with information about their blog and/or product and they will do the same for you. Doing this will give you both exposure to people who do not yet know who you are. This will also serve to build your list and to get you used to the idea of doing joint ventures and cross promotions with others in complimentary niches.
Write a blog post and an article about the other person and what they have to offer. This is goodwill and this is why I love having an online business. You are able to promote someone else as an act of kindness that will come back to you many times over.
Day 20 – Set up a paid ad on Facebook and commit to spending $20 to promote your product, blog, or fan page. This is the best use of your advertising dollars right now, and it will change your mindset about building a profitable business online. Facebook has a detailed, step by step process that will make it easy for you to set up your ad.
Day 21 – Plan to attend a live marketing event during the next 3 months. This is how I was able to jump start my progress in 2008. I now attend live conferences and workshops every 4 to 6 weeks. The next one I will be at is in May in Orlando. I would love to invite you to this event so we can meet in person and I can introduce you to people who will be able to help you to achieve your goals. Leave a comment here and let me know if you are able to come to Orlando, or to tell me which event you plan on attending.
Congratulations! If you have done what I have recommended during these past 21 days you are already seeing results. Once you get into the practice of marketing and creating content each day it becomes second nature, and you will be amazed at how quickly your business grows.
BONUS – All New For 2012 – Writing and marketing eBooks on your niche topics is an excellent way to increase your income quickly. I waited a year to do this in my own business, and that was a costly mistake. Jim Edwards has just released his all new version of 7 Day eBooks, and I recommend this inexpensive ($29) training highly. Let me know when you get started with this, and read more about this course here in my post on How to Write Profitable eBooks.
(Visited 1,048 times, 1 visits today)