Welcome to the 2021 Productivity Challenge
For the 12th consecutive year I'm creating a blueprint and framework for you to be massively productive and prolific. You may wish to go through my 2020 Productivity Challenge first, or simultaneously to get a jump start, but it certainly isn't necessary. And two years ago I turned the 2019 Productivity Challenge into a 30 Day Free Membership Site. You may still sign up and go through it because the content and training remains relevant, perhaps more now than it was a year ago. Let's get started now with you 2021 Productivity Challenge, shall we?
This year I am back to the original format, where I add something new each day. There is no need to opt in if you are on my list already. If you leave a comment I will know you were here and I'll be able to answer your questions. Let's get started with your 2021 Productivity Challenge!
In order to be massively productive, you must first have an idea of what you'd like to achieve. There is a story you may have heard about an entrepreneur who was so excited about getting his business off the ground he ran enthusiastically in the wrong direction. I've worked with people who are doing this, and others come in to my courses and mentoring program with a history of taking action around all the wrong things. Typically, this become an exhausting way of living and doing business and is quite expensive as well.
Most recently I heard from a woman who is simultaneously working on a coaching certification, working with coaches in three different programs, writing a book of quotes and ideas in a niche she has no experience around, and looking for a VA (virtual assistant) after the last two disappeared on her. I'm worn out just sharing this story with you! In the meantime, after almost two years and many thousands of dollars spent, her website/blog is a mess and there is no way to opt in to her list because she's still getting ready to launch her business. Please don't do this…
Instead, I want you to think about what you want from an online business, take some decisive action, and then find a mentor you trust to guide you through the process. I'm happy to serve as that person for you throughout this 30 day Productivity Challenge and entrepreneurial blueprint for success.
Day 1 – Start a notebook where you will record all of your thoughts, ideas, hopes, dreams, and actions around online entrepreneurship. For now, make a list of what you want and what you don't want in your life and business. Perhaps you want more income and free time, or a new house or vacation. Next, write down why you want or don't want what you just wrote down. Finally, how does it make you feel to think about changing your life and the possibility of the changes you desire coming true? Call your notebook your 2021 Productivity Challenge thoughts and ideas and keep it close at hand through this 30 day period.
Day 2 – Leave perfectionism behind! This may be the most valuable piece of advice I ever share, yet it continues to plague so many of the people I work with and connect with, online and in person. I'm a recovering perfectionist myself, so I know firsthand the havoc this personality trait can wreak in your life. I recently wrote a post about this topic, entitled When Perfection is Your Goal, You Have a Long Way to Fall. Read through that article and see what you can glean from it that will help you to make a shift in both your thinking and your actions.
It's much more important to have something completed and ready to go than to spend endless hours working on something that will never see the light of day. Talk to yourself (Yes! This is a strategy!) and say whatever is necessary to get you over the hump and past the hurdles that are holding you back. Only you can make this change and it will pay off handsomely over time as your life begins to change in amazing ways.
Day 3 – Share your gifts, talents, and expertise with the people who want and need to hear your message. By this, I mean that I want you to create a way for your target audience to join your list and online community. When I began online in 2006, people were sharing reports and eBooks that were anywhere from 20 to 50 pages, or even longer. This was quite intimidating to me, as I was not yet a writer with any regularity. Over the next few years these opt in reports got shorter and more focused on the specific topic the entrepreneur wanted to become known for online.
The most effective solution, in my opinion is to create a seven or ten lesson eCourse to share with your prospects. Take a look at what I've put together at "How to Become a Public Speaker" as an example of how to put together an eCourse and deliver it over time through your autoresponder service. I use AWeber for this and you can get started at no cost or obligation at AWeber Free. Also, I co-teach an ongoing course with Norma Allen Esler on how to profit with eCourses that you may find extremely helpful in building a list, attracting prospects, sharing your knowledge, positioning yourself as an expert, and exploring sub-niches within your overall topic.
Audio and video are yet another way to share yourself with an audience. I have a podcast called Praestabilis: Excellence in Marketing and a YouTube Channel you may wish to check out as well. Please subscribe to each of these so you won't miss a thing, and let us know where we can find your blog, podcast, or videos by leaving a comment here.
Day 4 – Start or go back to blogging. This continues to be the most controversial advice I share with the people I mentor, as well as those in my online community. I get it. Most of us are not writers when we start our online business. There is so much to do and so many moving parts and now we're supposed to be blogging regularly as well? Yes, blogging makes a huge difference in how you are perceived by your prospects and colleagues for a variety of reasons.
It was Denise Wakeman who got me started with blogging when I was brand new online in 2006. With her kind and expert tutelage I slowly got into the habit of blogging every week. Today, three blogs and more than three thousand posts later I'm so thankful I took this step. My writing has improved significantly, I've become an author of more than twenty non-fiction books, and I am perceived as an expert in more than a few different niches because of what I share within my posts.
Begin with private label rights (PLR) content in the beginning, and sprinkle in more of your original writing over time. You'll be so glad you took this step, as blogging is quite lucrative as well. I continue to hone my writing skills, and you will benefit from reading this post from Henneke Duistermaat called 29-Point Blog Post Checklist: How to Seduce Your Readers to Buy that will change the way you blog forever.
Day 5 – Set your goals and intentions. If we don't know where we're going, it's likely we will end up someplace else. So goes the dilemma of people everywhere and of entrepreneurs in particular. Take the time to think about, write down, and discuss with others what it is you want from your life and business. I can testify to the fact that we are capable of achieving anything we want in our lives. Knowing what that might be is what holds us back.
What will your days look like when you are earning income from your writing, creating, and marketing? One of my goals was to be able to work from home, or from wherever I happened to be with only an internet connection, a laptop computer, and my ideas. Then I added in an income goal to make sure I was earning more than enough to cover everything I had in mind to do. Each day I continue to set my intention as to what I'll work on and accomplish throughout the day. Share your thoughts on this in the comments and I will write back directly to you to give you additional food for thought as a part of this 2021 Productivity Challenge.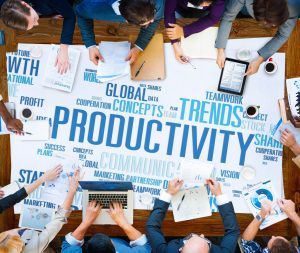 Day 6 – Get used to the idea of being in business and selling things to others. Nothing happens, and you are not considered to be what is known as a "going concern" until you make your first sale, and then repeat that process many times over.
I'm reminded of my first month working in real estate. As I made my way around the office, introducing myself and getting to know some of the other agents I was confused by their responses when I asked them how they liked being in sales. They would say things like "Sales? I'm in real estate!" or "Salespeople know nothing about real estate. I'm a professional." I finally came to the realization that those who embraced selling and thought of themselves as being real estate salespeople were the ones who made sales – and money! – and stayed in the profession. The others came and went and never did reach anything close to their full potential.
Marketing is not the same as sales, but it is the "procuring cause" of everything you will sell to others. Marketing allows you to share the product or course or service with those who would most benefit from it, all the while putting your own spin and perspective on how you will present it to them. Think of yourself as your own best Case Study and share the details of how something you are selling or recommending to others has made a difference for you.
Become a student of both marketing and sales and your income will grow exponentially. The "Little Red Book of Selling: 12.5 Principles of Sales Greatness" by Jeffrey H. Gitomer is one of my favorite books on this topic. It's timeless and I learn something new I can add to my repertoire each time I reread it and execute one of his suggestions.
You may also benefit from my simple, yet highly effective training on "How to Sell Yourself and Your Stuff" that I created for the people I mentor and have now made available to everyone in my online community.
Day 7 – On the 7th day of your 2021 Productivity Challenge, let's discuss what must happen in order for you to leverage the power of the internet, shift your thinking and actions into high gear for massive productivity, and move you into position to become profitable as an online entrepreneur. What is this thing I am alluding to here?
Building a List!
Yes, we must have a list of the names and email address of the people who have chosen to come aboard and follow us. My friends in the offline world sometimes refer to this as a database, but whatever you call it the reason for placing great importance on it remains the same. Having a permission based list of highly responsive, focused, and loyal followers will allow you to teach, share, advise, nurture, serve, and make offers to them on a regular basis.
Long gone are the days when people would drop everything they were doing and sign up for someone's newsletter or eZine. That was the case when I came online in 2006. I can even remember where I was and exactly what I was doing when I made the effort to sign up for Jon Gordon's list. He was preparing to release his first book, The Energy Bus: 10 Rules to Fuel Your Life, Work, and Team with Positive Energy and I was anxious to get the hardcover version in my hands. But it wasn't long before I joined millions of people in being highly selective about whose list I would sign up for, because receiving more email was no longer desirable.
So how do you overcome people's objections to receiving more emails, while still building your list every single day? Offer them something irresistible, at no cost or obligation, that is directly related to the pain they are experiencing right now and the goals and dreams they wish to achieve. I know this may sound like a tall order, but you can definitely deliver the goods when you think about it and take action.
What I am suggesting you create as your free giveaway is a short course, referred to as an eCourse. It will be comprised of short lessons that can be delivered daily, or at some other interval. I co-teach an ongoing course on exactly how to do this with Norma Allen Esler. You can take a look at some of the eCourses and membership sites I've set up as lead generating eCourses, and all at no cost to the person wishing to learn more.
What are your questions about creating eCourses to build your list and get into profit quickly and easily? Will you create your own content, or use high-quality private label rights (PLR) content for this? I've done it both ways and recommend you experiment to see what works best for you as you move through this 2021 Productivity Challenge.
Day 8 – You're creating content with articles and blog posts. You're thinking about your business in terms of having things to sell. You're building a list. What's next? Creating your own simple information product. I'm emphasizing the concept of SIMPLE here because we all tend to get too complicated when it comes to sharing our knowledge, expertise, and ideas with others. My recommendation for your first product is that you create it as an eBook.
My first information product was an eBook on the topic of real estate farming. I had worked in real estate for the more than twenty year period leading up to coming online in 2006. Over this time I had perfected my process of prospecting for new leads, using something referred to as "farming" as a way to connect with people in a specific geographic area. I assumed – don't do this; it will be too expensive – that everyone in the real estate world already knew how to work a farm. They didn't. My eBook was a hit and I even expanded it over time and raised the price as well.
I've written a post on this concept of eBooks I'd like for you to read. It's called Everyone Should Know How to Write an eBook and contains some excellent (in my opinion, of course) ideas on why this is so important and something I highly recommend to everyone I work with in my courses and mentoring program. And at the end of that article I mention my long-time friend and colleague, Jim Edwards. I spoke on three of the Caribbean cruises (called the Jim Boats) he used to host years ago, but that's another story for a different time.
Jim's expertise with teaching others how to write, publish, and market eBooks is legendary. He has a top-notch training that is also reasonably priced called "How to Write and Publish Your Own eBook… in as Little as 7 Days" that I'd love for you to consider picking up. Yes, that's my affiliate link, and I continue to learn from Jim and benefit from his ongoing training.
Day 9 – Relationships are everything. This is especially true when you have an online business, as you tend to meet with your community seldom, if ever. Having the ability to connect with people becomes even more important and I prefer to meet with people on a platform that's comfortable for them. My long-time friend and colleague, the legendary marketer Marlon Sanders called me up one day to ask me what I was doing to bring so many people into my courses, trainings, and mentor program. My answer shocked him, or at least that's what he said in his over the top, dramatic way that has always been his style.
I told him that once someone had purchased anything from me, I reached out to them to schedule a time for us to talk. Most of the time this is by phone, but Skype, Zoom, and other platforms are also common. Meet others where they are instead of where you're most comfortable as a way to stretch out of your comfort zone. Once we were together for a call of any type, the relationship began to grow and blossom. Suddenly, we knew each other in a more intimate way that will always serve as the basis for a long-time relationship.
My challenge to you is to connect with someone you have purchased from, has purchased or even downloaded something from you, you're an affiliate for, or you connected with on social media. Expect great things – the "habit of expectation" is a powerful habit to embrace – and see what occurs, initially and over time.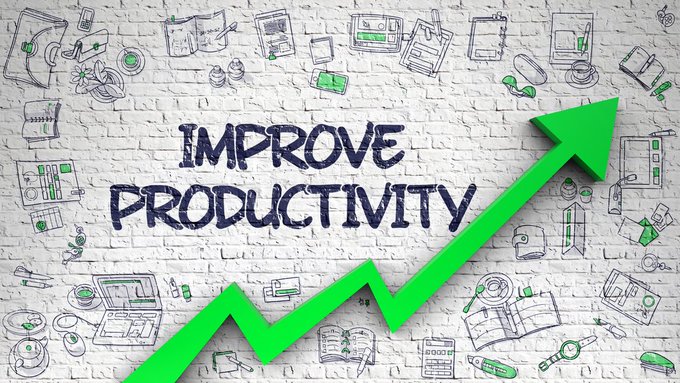 Day 10 of Your 2021 Productivity Challenge – Create a schedule that includes items from your to-do list. For many years, I shared how I was using what I continue to refer to as a "dynamic" to-do list. Each item would be worked on an completed, or delegated to others, or deleted because I had decided not to do that particular item on my list. I have many notebooks (I prefer the small sized "mini" legal pads for this purpose) that I've saved over the years, though I typically do not go back to them later on. Perhaps they are a part of my legacy I'll leave to future generations of authors, speakers, and entrepreneurs.
In any case, what I neglected to add until a few years ago was the concept of adding what I intend to take action on to my schedule for the day in which I plan to actually do it. To-do lists can be distracting, lack constraints, and aren't very practical for accomplishing your goals. Instead, create a schedule where you will add your tasks and activities in a manner that is consistent with your daily life.
For example, I begin my online work each morning before the sun rises in the east. Within two hours or so, I have emailed my online community, checked social media for updates, written an article for one of my blogs or added a section to a product or course, and done some reading of a book not related to business. I also walk for at least 15 minutes before joining my online exercise group.
If these activities were simply on a to-do list, I wouldn't be naturally inclined to work on them to completion. The schedule approach sets in place what is known as an "implementation intention" that accelerates your mind's tendency to plan. An implementation intention is simply a self-regulatory strategy in the form of an "if-then plan" that can lead to better goal attainment, as well as help in habit and behavior modification. It is subordinate to goal intentions as it specifies the when, where and how portions of goal-directed behavior. Furthermore, planning out well in advance how you intend to spend your time is the only way to know the difference between getting excellent traction (what you said you would do) and avoiding distraction (anything else).
Are you using a to-do list? Do you keep a schedule? How may I best serve you in this area of time management and productivity, today, throughout, and after the 2021 Productivity Challenge is complete?
We're one third of the way through the 2021 Productivity Challenge! How does it feel to be focusing on your goals in a way that is both effective and manageable in terms of your productivity and time management? What have you accomplished, so far that you'd like to share with me and the others currently going through this Challenge?
Day 11 –  Set up a membership site for your niche topic. The idea of having my own membership site when I got started in 2006 was only a distant dream. They were costly and required ongoing help by an expert in technology in order to keep them going. Then two very smart entrepreneurs in the Mastermind I became a part of, Tracy Childers and Stu McLaren created Wishlist Member, a WordPress plugin that put membership sites within all of our reach and changed forever the way online entrepreneurs could build a lucrative business, quickly and easily.
My most recent membership sites include my 2020 Vision Quest and my Action Habits Challenge. In addition, I set up my Productivity Challenge in 2019 as a Wishlist membership site. I now recommend this model to everyone I mentor and teach in my online programs.
Take a look at my recent post on 5 profitable membership models  to get a better idea of what you may wish to create. I highly recommend you begin with a free membership site, and then move on to a paid version on the same website. This free model continues to be used successfully by people from all walks of life and in a variety of niches.
The two that come to mind are ones started by actress and health advocate Marilu Henner and another by futurist Mike Dooley at least a decade ago. I've met both of these people on more than one occasion and learned that they lacked the confidence and believed it was not right to charge the people who wanted to learn from them in the very beginning. In both instances, they changed their minds when their members began giving them testimonials as to how they and their ideas were life changing for them. Marilu sold her site several years ago for an undisclosed amount. Mike Dooley – you may remember him from The Secret film – continues to run TUT.com (this stands for The Universe Talks) and I'm now a happy, paid member.
Day 12 – The "Work Product" Principle – Years ago, in a galaxy far away I worked for Liberty Mutual Insurance as a claims adjuster. I did not love this job, but I had a company car, an expense account, and the opportunity to learn about a world I did not know existed. What has stuck with me over the decades is the principle of something referred to as "work product." Your work product is what you create for the work you are doing. As a claims adjuster I made many calls each day, dictated letters and memorandums, and negotiated with plaintiffs, insureds, and attorneys.
If what I was doing each day as a part of fulfilling by job requirements was something that could be documented and usually printed out in hard copy to add to a file for that case, it was work product. Everything else didn't count, at least inasmuch as it pertained to my job performance. I did not understand any of this until it was time for me to sit down with my supervisor to go over everything after I had been with the company for six months. Then I understood it in a crystal clear way that made sense.
My six month raise was not automatic. Instead, it was based on the work product I had created, along with the results of that work product related to the amounts of the claims that we paid out. Fortunately, my work product was satisfactory on that day and I did receive a pay raise on my next paycheck.
After leaving that job, I went on to become a classroom teacher and a real estate broker and residential appraiser. My pay and compensation was not directly related to the work I produced, or so it seemed to me at the time.
When I came online in 2006 I immediately understood the correlation between what I created each day and how much money I could earn. Writing, in the form of articles, reports, and books that were written, published and shared; emails written and sent; audios and videos released; presentations, both virtual and in person, presented and shared; and products and courses completed, marketed, and sold, all contributed to my income. Everything else? Not so much and usually a part of "my" time and not directly related to my business.
Make a list of the tasks and activities you are involved in each day for your business. What part of this work is truly "work product" that has the potential to lead to sales? How can you be more productive and manage your time in a way that will lead to more income in your bank account? How may I best serve you as you move through this 2021 Productivity Challenge and take your business to the next level?
Day 13 – Ask yourself regularly, "What's for sale?" Years ago I invited people from my online community to meet me in person the day before a live event where I was speaking was to begin. We gathered in the lobby and made ourselves comfortable in the chairs and sofas the hotel had set up. During the first hour I had everyone introduce themselves by sharing where they were from, why they had come, and what they were doing in their online business.
Next, I asked them to share their biggest challenge with online marketing. I was not surprised when almost everyone in my group of about 25 new and newer entrepreneurs said that making money was the most difficult part of the process. They spoke of the confusion over what to create, what to become an affiliate for, and how to make offers that were relevant to their overall topic.
Finally, I asked them how many links they had online, either to their own or affiliate products. This would include anything they had on their website, within their blog posts, or posted regularly on social media. I was shocked at their answers. There wasn't one person that day who had more than three links, or "buy buttons" as we refer to them, out on the internet. A third of them had zero links available and still wondered why they weren't making any money?
I launched into a discussion of "What's for sale?" and impressed upon them the great importance of making offers on a regular basis. Think of it as a conversation with a friend. You've read a great book and you think they would enjoy it too. You've put together a short report on a topic you're very knowledge about. Send out the link.
And don't be afraid to share links to things that are free, especially when you can use an affiliate link to do so. If you become my affiliate, during this 2021 Productivity Challenge or beyond, you will be able to share my Action Habits Challenge with your "circles of influence" through an affiliate link, and it's completely free to them to come aboard. How will you earn income from taking this action? You'll be "cookied" into my system for ongoing sales of my paid courses, products, and programs. When someone makes a purchase, and I promise you they eventually will, you earn a commission as the referring affiliate.
Day 14 – Create a simple product. I know how that sentence reads if you are new to the world of online marketing. For almost an entire year others told me I needed to have my own product to sell in order to establish myself as an online entrepreneur. I would nod my head in agreement, yet I had no idea whatsoever what type of information product I could create as a new entrepreneur. Then one day the bright light came on and I got to work…
I began my entrepreneurial journey with blogging. I'm embarrassed to say that I had at least ten different blogs that first year, on topics ranging from small dogs, walking for fitness, and reinventing your life to using the law of attraction, eBooks, and learning about internet marketing. Early on I was introduced to the article directories that were popular at that time and I began submitting my articles to them on a regular basis.
This process and activity drove highly responsive traffic to my blogs through the link we were allowed to share at the end of our articles, within something called the "resource box." At some point I realized that the success I was experiencing was unique and that others would be interested in and benefit from learning about it from me. Herein lies an important concept for you to make note of for your own business, online or offline; teaching and sharing what you know with others is lucrative! We tend to think that just because we know how to do something, everyone else already knows it as well. Not true.
Here is a post I devoted exclusively to sharing these "create a simple product" tips and strategies.
Be sure to leave a comment here to let me know you've come aboard. At the end of the 30 days I always do something special for the people who have consistently taken action with what I recommend and suggest throughout the 2021 Productivity Challenge.
I'm author, publisher, and entrepreneur Connie Ragen Green and I would love to connect further with you, during and after the 2021 Productivity Challenge. If  you have an interest in finding the right JV (Joint Venture) partners to help you skyrocket your way to success, please check out my training at JVs Made Simple so you may get started right away.
(Visited 108 times, 1 visits today)