Connie Ragen Green's Recommended Reading List for Entrepreneurs

Did You Know That Study After Study Shows That People Who Read at Least Two Books a Month Have Significantly Higher Earning Potential Than Others? Let's Read!

Click on Each Title to Learn More
The Code of the Extraordinary Mind: 10 Unconventional Laws to Redefine Your Life and Succeed On Your Own Terms by Vishen Lakhiani (My Favorite Book This Year!)
"Wonder" by R.J. Palacio – not about business, but about the more important skill of treating all people with kindness and respect
"High Performance Habits: How Extraordinary People Become That Way" by Brendon Burchard
"Building a StoryBrand: Clarify Your Message So Customers Will Listen" by Donald Miller
"Deep Work: Rules for Focused Success in a Distracted World" by Cal Newport
"Designing Your Life: How to Build a Well-Lived, Joyful Life" by Bill Burnett and Dave Evans
"Primary Greatness – The 12 Levers of Success" by Stephen R. Covey
"How the World Sees You: Discover Your Highest Value Through the Science of Fascination" by Sally Hogshead
"Reinvent Yourself" by James Altucher
"The ONE Thing: The Surprisingly Simple Truth Behind Extraordinary Results" by Gary Keller and Jay Papasan
"The Founder's Mentality: How to Overcome the Predictable Crises of Growth" by Chris Zook and James Allen
"Beyond Satisfaction: The Secret to Crafting a Profitable Online Course That Will Change Lives" by Breanne Dyck
"Essentialism: The Disciplined Pursuit of Less" by Greg McKeown
"Be the Elephant: Build a Bigger, Better Business" by Steve Kaplan
"Work the System: The Simple Mechanics of Making More and Working Less" by Sam Carpenter
"The Last Lecture" by Randy Pausch – This one will change your life forever, I promise.
"Grit to Great: How Perseverance, Passion, and Pluck Take You from Ordinary to Extraordinary" by Linda Kaplan Thaler and Robin Koval
I'm working my way through these, beginning with "Benjamin Franklin: An American Life" and "Zero to One: Notes on Startups, or How to Build the Future".
"Structures: Or Why Things Don't Fall Down" by J.E. Gordon
"Benjamin Franklin: An American Life" by Walter Isaacson
"Einstein: His Life and Universe" by Walter Isaacson
"Superintelligence: Paths, Dangers, Strategies" by Nick Bostrom
"Merchants of Doubt" by Erik M. Conway and Naomi Oreskes
"Lord of the Flies" by William Golding
"Zero to One: Notes on Startups, or How to Build the Future" by Peter Thiel
The "Foundation" trilogy by Isaac Asimov
You may also be interested in this list of the 13 Best Books of 2017 compiled by The Mission…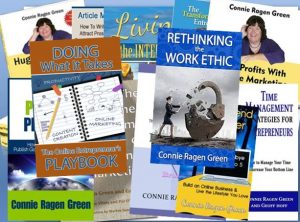 These are a few of my bestselling books on various aspects of entrepreneurship. Click on my name below to learn more. Please let me know which one you are reading by hitting "reply" to any of my email messages.
Affiliate Disclaimer: These are my affiliate links. If you click and make a purchase I will earn a commission from Amazon.
Visited 1 times, 1 visit(s) today