Connie Ragen Green – Bestselling Author – Online Marketing Strategist – Entrepreneur
Connie has been online since the end of 2005. A former classroom teacher and real estate broker/residential appraiser, she left it all behind in search of a way to make a living from her home computer doing something she loved. Now she is able to work from anywhere in the world that has an Internet connection, as she does regularly from one of her homes near the beach in Santa Barbara, California.
After a disappointing first year, where she made almost no money and found the technology to be more than she had bargained for, Connie finally put the pieces of the puzzle together and began to earn money through affiliate marketing. She was determined to help others get started online more easily, and began teaching new online entrepreneurs during 2007. She continues to teach regularly, offering both webinar and teleseminar trainings regularly.
Online Entrepreneur
In addition to these trainings, Connie has more than thirty products of her own. She believes that having both your own products and courses to promote, as well as affiliate products, makes for the best possible online business.
Connie was awarded the coveted 'Better Your Best' grand prize by Armand Morin at the Big Seminar in November of 2009. This prize included $25,000 in cash, as well as the opportunity to serve as the Ambassador for the prestigious AM2 program for online marketers. Since winning this prize, several of her students have participated in the competition and three have come in either first or second place.
In July of 2010 she published her first book, Huge Profits With A Tiny List: 50 Ways to use Relationship Marketing to Increase Your Bottom Line. This book is available on Amazon, as well as all major retail book outlets. It has received critical acclaim, being nominated for a Reader's Choice award for small business marketing books in December of 2010. She now has twelve books to her name, as well as contributing to many others.
Connie is also an international speaker and presenter at conferences and workshops, speaking on topics of entrepreneurship that include earning huge profits from a small list,  affiliate marketing, content creation, creating information products, local business marketing, and starting an online business.
Also an active member of the international service organization Rotary, she is currently very involved in the Interact Club (Rotary's high school service group) at Santa Barbara High School. This has brought a new dimension to Connie's life as she sees the world through the eyes of our youth.
If you feel that working with Connie would have an impact on your life and your business, opt in to her information and newsletter list on the main page and connect with her via email or on one of her Ask Connie Anything live calls, offered bi-monthly. You may also be interested in her mentoring through her Online Marketing Incubator program.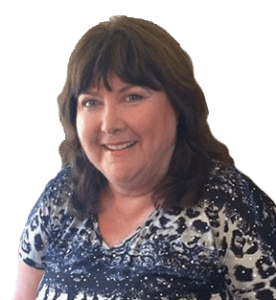 (Visited 1,104 times, 1 visits today)