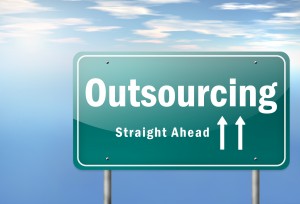 Outsourcing saved my sanity and has helped me to quintuple my online income over the past few years. I know this is a powerful statement, and it's completely true. Allow me to share some details with you.
When I started my business in 2006 I thought I had to do everything myself. My excuse at that time was that I was not yet earning any money and could not possibly afford to pay others to help me. Within a couple of months I realized that my tech skills were lacking and that I would need to get some help to set up my sites. WordPress was much more technical at that time and writing HTML code was not something I wanted to learn.
I had met a woman through a course I was taking who was a web designer and we agreed to barter our services. She would set up some sites for me and in return I would write some articles for her and help her with marketing. If was a perfect solution to both of our problems and this continued for a couple of years before we both went off in other directions.
By this time I was becoming better known, speaking at and hosting my own live events, and doing lots of writing in the form of articles, short reports, eBooks, and online courses. I soon found myself spending hours each day with clerical tasks, such as submitting articles to the directories and spending time with social media setup. I had come to a crossroads in my business and had to make a choice; was I going to try to do it all and risk burning myself out or was I willing to pay someone else to help me with the tasks that were eating up so much of my time?
Finding someone to submit articles for me was easier than I thought. I found someone who had lost his job and needed to earn some money quickly to pay his bills and feed his family. We agreed that I would pay him two dollars for each article, and to do no more than ten each week. Twenty dollars a week was definitely in my budget and I could easily check to see that he was doing it the way I would do it. That's always an issue when you begin to outsource, and rest assured that many people accomplish these tasks in a way that is superior to the way you would do it. I love it when others make me look better by implementing tactics that work so well. This man did so well that I quickly recommended him to my students and others.
This discussion reminds me of a story you may have heard:
A boy and his father were out in the woods. When they came across a very large tree branch the boy asked, "Do you think I could move that branch?"
His father answered, "If you use all your strength, I'm sure you can."
So the boy tried mightily to lift, pull and push the branch but he couldn't move it. Discouraged he said, "Dad, you were wrong. I can't do it."
His dad said, "Try again." This time, as the boy struggled with the branch his father joined him and together they pushed the branch aside.
"Son," the father said, "the first time you didn't use all your strength. You didn't ask me to help."
Asking for help was very difficult for me, as it might be for you. It's also an issue of giving up control. I would encourage you to start out slowly and see what happens.
Just like when there are dishes in the sink or clothes in the hamper, it's difficult to concentrate on your business when you have lots of little issues pending. Why not hire someone to tie up all of your loose ends so that you'll be freed up to do what you do best.
Once I stopped wearing all the hats in my online business my income began to soar. By not having to think about the little things, I was immediately able to focus on the bigger things that earned me income. I began to create more products, write books, host my own live events, speaking at other people's events, creating content for membership sites, and working privately with high-level students. After eighteen months of outsourcing I was earning five times as much as I did before I began having help!
This is an outsourcing guide that will get you started in the right direction. I highly recommend Dennis Becker and his training, especially in this area.
(Visited 7 times, 1 visits today)